05 Nov 2023

Conway Corp's 'Gamer Gab' is new home for player programming

By Mark Oliver

Wayne Bailey and Ashtyn Brown aren't just coworkers at Conway Corp Channel 5; they're also avid gamers. One day, the duo put their minds together and turned watercooler talk about their favorite video games into a passion project that's reaching across the 501 and the internet: "Gamer Gab."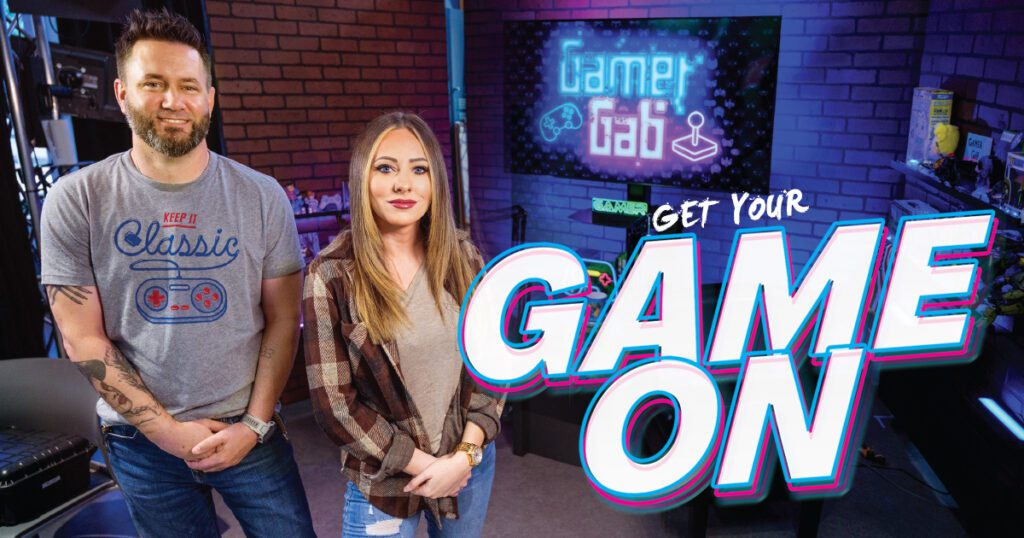 "'Gamer Gab' is a project that we've been working on since before COVID-19," Brown said. "Wayne and I would often have in-depth conversations, agreements and disagreements at work about which games we were playing. To me, it sounded like a video game-style podcast that we could easily do. We pitched the idea to our bosses and they gave us the green light."
Inspired by a drive to connect with local gamers while promoting Conway Corp's internet services, Bailey and Brown's first episode aired in April on YouTube.
"Gaming is a billion-dollar industry that is extremely popular with all age groups," Brown said. "With most games requiring internet for updates, cloud streaming and online multiplayer, the show also ties in well with the services we offer at Conway Corp."
From "Gamer Gab's" custom video intro to the set behind them, Bailey and Brown have meticulously designed each element of the production, big and small.
"In our first few episodes, we put credits at the end of the videos," Bailey said. "I thought it was funny because every credit is the two of us. From shooting and editing to building and designing the set with memorabilia from our favorite games, we do everything from start to finish. I love all of it because it's our baby, and we've had full creative freedom to build it our way."
With collaborative segments such as Gaming Pet Peeves, Games to Play Between Games and The Quitter's Corner, Bailey and Brown carefully craft their content to appeal to gamers of all skill levels.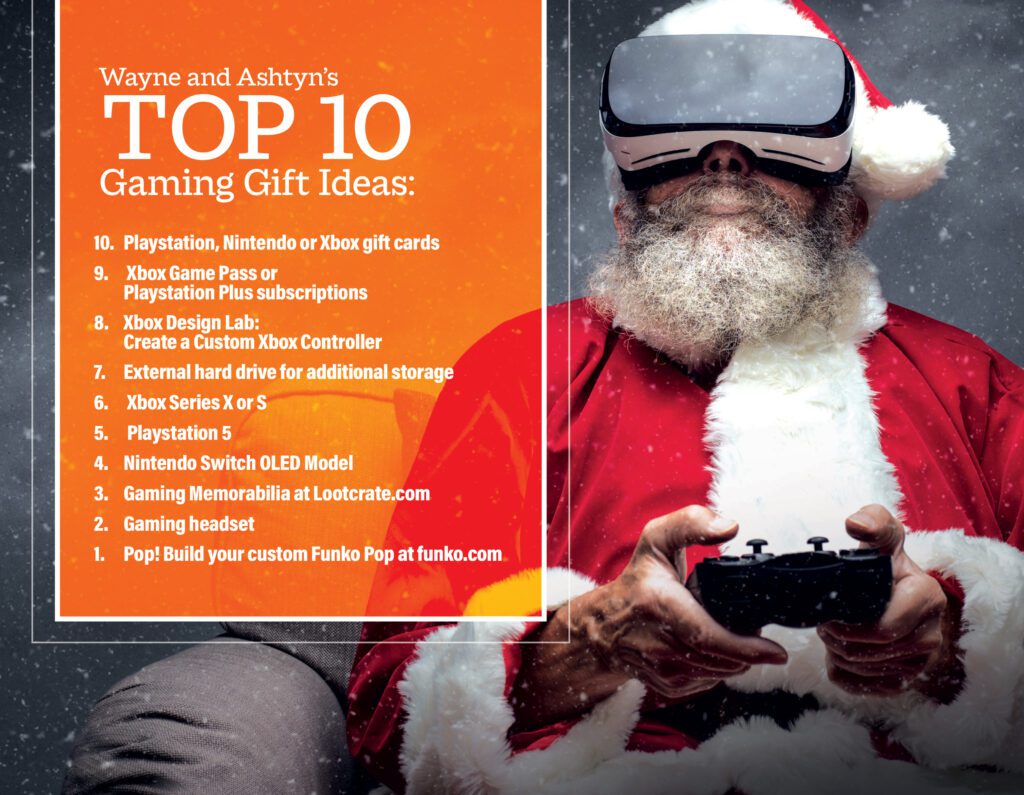 "In the beginning, we tried doing reviews of games we liked," Brown said. "From there, we've transitioned to multiple segments that we feel appeals to our audience.
"I love the conversations we have when we're recording the show," she said. "They're so organic. You couldn't script our chemistry if you wanted to."
Episodes of "Gamer Gab" are produced monthly on YouTube with plans to move to weekly releases.
"For our first episodes, we've dropped a new episode on the first of each month," Bailey said.
"Going forward, we plan to release each segment as its own video. With YouTube's algorithm, the more content you put out, the more visibility you get with viewers."
On a quest to grow its presence in the gaming community, "Gamer Gab" recently featured an interview with YouTube gaming star TipToe the Tank to resounding success.
"I've always been a big fan of TipToe the Tank's content," Bailey said. "She's referred to in the gaming community as 'The Lady of Lore' and has more than 90,000 subscribers on YouTube. One day, I cold-called her via e-mail and asked her to join us for an interview. I was very excited when she accepted. That episode, by far, has been our most viewed episode and did wonders for our visibility online, and we are excited about that."
"Reaction to the channel has been positive," Brown said. "We're planning to interview more guests and appeal to a wider audience. We're open to everyone and want to reach all the markets we can."
For Brown, Gamer Gab also serves as a platform to shine a light on women in the gaming community.
"'Gamer Gab' means a lot to me because there's such a stigma involving women in gaming," Brown said. "I love to shut that down. Seeing the shock and comments about being a female gamer only opens up the conversation about how large the women's gaming community is. I hope it helps other women like me feel comfortable about being themselves."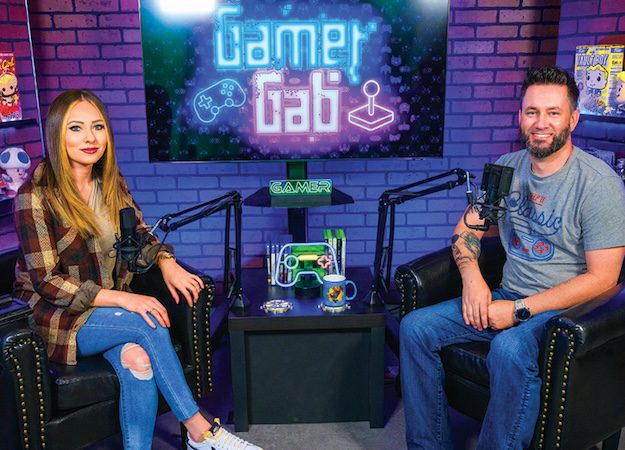 For Bailey and Brown, "Gamer Gab" has been a dream come true.
"For some, if you make a job out of your hobby, it isn't fun anymore," Bailey said. "That's not the case for us. Because 'Gamer Gab' is only a part of what we do at Conway Corp, it's still fun for us and we enjoy sharing our passion with others like us."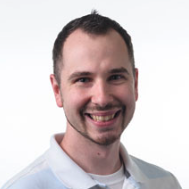 Latest posts by Mark Oliver
(see all)