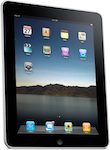 05 Apr 2011

Conway Corporation to host Toadal Game Zone, 'Guitar Hero' tourney at Toad Suck Daze

Posted at 8:40 AMh

in

News

Conway Corporation will host an interactive gaming experience, including a Guitar Hero tournament and Home Run Derby High Score contest at Conway's Toad Suck Daze festival on April 29, 30 and May 1 in downtown Conway. The event will be held at the corner of Main and Parkway Streets in the Toad Market area.

In addition to the tournament play, open game play will be available on multiple screens throughout the weekend.

Sixty-four players will be selected to play in the Guitar Hero tournament, with the overall winner receiving a 42" HDTV plus six months HD cable service from Conway Corporation. The runner-up will receive an iPad plus six months premium Internet service. (Contestants must live in Conway Corporation service area to claim cable or Internet service prizes.)
Contestants in the tournament must be at least 16 years of age by April 30, 2011. If under 18, they must have parental consent to participate.
To become a contestant, register anytime at www.conwaycorp.com or during regular business hours at Conway Corporation's downtown office. Registration will be accepted through 5 p.m. Friday, April 15.
The week of April 18, Conway Corporation will announce the selection of the 64 participants. The selection will be made by random drawing. Guitar Hero contestants will compete on Saturday, April 30.
"We are excited to add a Home Run Derby high score contest this year for younger players," said Crystal Kemp, manager of marketing and public relations. The high score contest will take place from 1 – 3 p.m. on Sunday, and will have two age categories.
Contestants 9 and under will be competing for a Nintendo DS, and 10 to 15 year olds will be playing to win an iPod Touch. Second place in each age division will receive a $25 gift card.
"We are excited about being at Toad Suck Daze again this year with this interactive gaming experience. We'll even have our digital cable karaoke set up for those who want to give it a try," added Kemp.
Toadal Game Zone is a free event.
For more information, visit www.conwaycorp.com or call 501.450.6000.