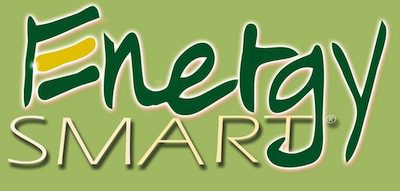 22 Jun 2011

Conway Corporation offers zero interest loans for attic insulation improvements

Posted at 5:46 AMh

in

News

Zero interest loans for energy efficiency home improvements, including attic insulation, are currently available through Conway Corporation's Energy Smart program.


To receive a loan for attic insulation, Conway Corporation customers should perform an inspection of their attic to determine the need for additional insulation (nine inches or less), and then submit an estimate from a vendor and energy smart loan application. Upon approval, the vendor will verify the need for and install the insulation. Conway Corporation will remit payment to vendor upon completion. Customers may self-install attic insulation and qualify for loan with pre and post installation inspections performed by a Conway Corporation representative.


Although there are no income limitations, ap¬plicants must have a good credit history with Conway Corporation. Loans are available for single-family residences only. Rental homes are eligible with written permission from the landlord. Mobile homes do not qualify.


Loans between $500 – $2,500 are repayable over a 36-month period with zero percent interest. Payments are made monthly separate from applicant's utility bill. There are no fees or closing costs.


This is a continuing loan program. However, the start-up loan pool is limited. Additional funding will be made available as loan payments go back into the loan pool. Applications will be accepted on a first-come, first-served basis according to the home energy audit date.


Loans for other energy efficiency improvements are available with a home energy audit performed by Conway Corporation. The loan program, funded by the City of Conway through the American Recovery Act of 2009, is available to Conway Corporation customers only.


Conway Corporation's Energy Smart program offers residential energy audits, the promotion of energy efficient home construction, and a website with helpful information and tools for saving energy. Energy Smart program is designed to educate customers concerning the benefits of efficiency as a tool for managing energy use and lowering utility bills.


"Conway Corporation cares about our customers, energy efficiency, and the environment," said CEO Richard Arnold. "Energy Smart was developed to help customers save energy and save money."


For more information, visit www.conwaycorp.com and click on the Energy Smart logo.