22 Mar 2021

Conway Corp names 2020 Energy Smart Builder of the Year

Conway Corp has named Rush-Hal Development, LLC the 2020 Energy Smart Builder of the Year for the company's dedication to building energy-efficient homes in the Conway community.

Rush-Hal Development built 91 Energy Smart homes in 2020, many are lease homes in the community. These homes use substantially less energy than standard-built homes and help save money and energy for years to come.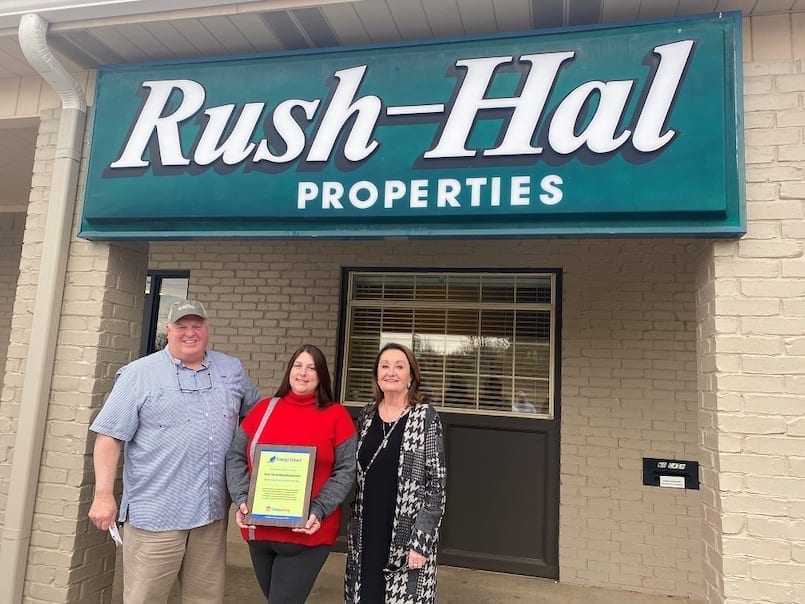 "Rush-Hal has been committed to building homes that meet or exceed Conway Corp Energy Smart criteria for years," Conway Corp Major Accounts and Energy Efficiency Manager David Avra said. "Since the Energy Smart program was developed in 2009, they have built more than 240 homes to the Energy Smart standards."
Rush-Hal Development, LLC began in 1990 as a partnership between Hal Crafton and Rush Harding III with the development of St. Charles Place.
"We build all of our homes Energy Smart because it helps with our renters and our community," said Crafton.
Energy Smart specifications are based on the United States Department of Energy recommendations. Energy Smart homes can save 20 to 30 percent energy use over a standard built home thanks to a variety of energy-efficient features including insulation, high-performance windows, tight ducts and efficient heating and cooling equipment.
Since 2009, the Energy Smart program has saved homeowners on average more than $1.7 million dollars annually with an accumulative energy savings to date of nearly $9 million dollars.
The program also shows significant savings in emissions. Energy Smart homes have saved 66.185 metric tons of carbon emissions, equal to the annual emission of 7,637 homes.Customers interested in learning more about Energy Smart homes or builders interested in building Energy Smart homes can visit conwaycorp.com/energysmart.