01 Jan 2023

Conway Corp Energy Smart Challenge

By Beth Jimmerson

It's that time of year again. The holidays are officially over. We're putting away the decorations and making lists of what we hope to accomplish this year. You can resolve to save energy and money in 2023 by participating in the Conway Corp Energy Smart Challenge.

The challenge helps Conway residents make home energy upgrades easy and affordable. No matter how large or small you start, saving energy is a resolution you can stick with that will save you money in the long run while making your home more comfortable too.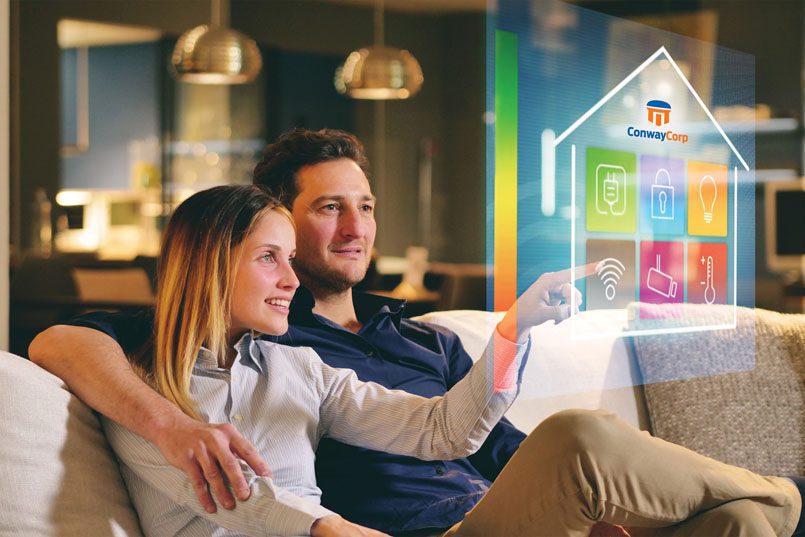 Ready to take the Energy Smart Challenge? Put these steps into action over the next year, and you will definitely start to notice changes.
PROFESSIONAL HOME ENERGY AUDIT
A professional energy audit from Conway Corp is the first step in energy savings. Best of all – it's free. Our certified professionals will help you identify how much energy your home consumes and what measures may be taken to make it more energy efficient. The analysis will show problems that may, when corrected, save significant amounts of money over time.
During the audit process, a Conway Corp certified energy professional will perform a walk-through inspection of your home using a variety of techniques and equipment to determine its energy-efficiency level. The inspection will help you understand the efficiency level of your home's heating and cooling systems by looking at how your windows and doors seal, inspecting insulation levels, showing you ways to conserve electricity and help identify leaks in your home.
Annually, homes that have received a free audit from the Energy Smart program save more than $1.8 million combined in utility costs. Over the lifetime of the program, these homes have saved more than $10 million. Some solutions are simple and inexpensive. For example, a $4 tube of caulk might save you $100 in energy costs. Other improvements might be more expensive but can be made over time, like installing efficient low-wattage lighting fixtures, adding insulation or upgrading to Energy Star-rated appliances.
BENCHMARK YOUR ENERGY USAGE
Staring down 12 months of utility bills can be daunting, but benchmarking is a key step toward seeing how your current energy usage stacks up, prioritizing your projects and ultimately making a dent in your utility bills. The myConwayCorp app is a great resource for the past 13 months of electric and water usage in your home. Once you have a baseline of your energy usage, you can clearly see when you're making progress.
MAKE ONE ENERGY-EFFICIENCY INVESTMENT A MONTH
You don't have to start big. Work at your own pace and start with small upgrades, like replacing old light bulbs with energy-efficient LED bulbs. About 10 percent of the energy your home uses goes to lighting costs. By replacing five of your home's most frequently used lights with energy-efficient ENERGY STAR bulbs, you can save $75 a year in energy costs. Compared to traditional incandescent bulbs, compact fluorescent bulbs can yield as much as 75 percent energy savings and last six times longer.
If you want to make a bigger impact, installing and utilizing a smart thermostat can save you 15 percent, or nearly $150,on your yearly utility bills. Switching to ENERGY STAR-certified appliances can save nearly $750 over the lifetime of the item.
The Energy Smart program also offers zero percent interest loans to Conway Corp customers for home improvements like replacing old appliances or installing attic insulation. The loan program, funded by the City of Conway through the American Recovery Act of 2009, is available only to Conway Corp customers. Although there are no income limits, applicants must have a good credit history with Conway Corp. Loans are available between $500-2,500 and are repayable over a 36-month period. To date, Conway Corp has provided nearly 400 loans totaling more than $1.1 million dollars.
SIGN UP FOR THE 2023 ENERGY SMART CHALLENGE
Set an energy-saving goal that will both challenge you and serve as an attainable milestone to reach by year-end. Aim to reduce energy use by 5 percent or save $300 from last year. Whatever your goal – set it and work toward it.
Once you've made the commitment, visit ConwayCorp.com/EnergySmartChallenge to officially sign up for the Energy Smart Challenge and pledge to reduce your energy usage and footprint in 2023. You will find other ideas and tips for energy efficiency, along with information on free residential energy audits and zero-interest loans for qualified energy-efficient improvements.
Customers who register to take the Energy Smart Challenge and schedule their free residential energy audit during January will be entered to win a $100 gift card to help with energy efficiency improvements around the home. The winner will be selected by random drawing in February 2023. To schedule your energy audit or learn more about the zero-interest loan program, call 501.450.6000.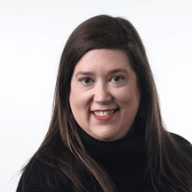 Latest posts by Beth Jimmerson
(see all)