Aug 17, 2018

Conway Corp announces promotions

Conway Corp recently promoted three employees to better reflect their current job responsibilities, training and certification level.

In the electric department, Cory Cox was promoted from an apprentice lineman to dispatch coordinator with the engineering department. Cox will oversee the company's outage management system and help coordinate restoration efforts.

Cox will celebrate his seven-year anniversary with Conway Corp in November.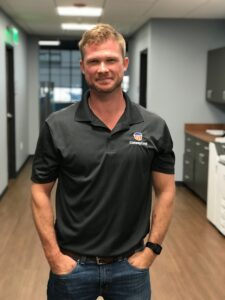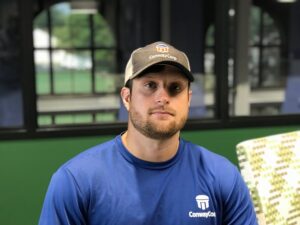 In the cable department, John Davis was promoted from Broadband Premises Tech to Broadband Premises Expert. As a Broadband Premises Expert, Davis is certified by the Society of Cable Telecommunications Engineers (SCTE) to install and troubleshoot telecommunications services at a customer's home or business.
To earn the certification, Davis had to demonstrate his knowledge in seven core areas: technology, systems and requirements, premises devices, installation, troubleshooting and maintenance, standards, safety and coaching/mentoring.
He is celebrating his four-year anniversary with Conway Corp this month.
In the marketing department, Beth Jimmerson is now the senior marketing coordinator for the company. In her new role, Jimmerson will develop marketing programs and coordinate communications for Conway Corp and its services.
Jimmerson celebrated her seven-year anniversary with Conway Corp in April.
"I'm extremely proud of Cory, John and Beth," said Conway Corp CEO Bret Carroll. "All three have been great assets to our company over their careers and these promotions are much deserved."