17 Jan 2022

Conway Corp announces employee award winners

Conway Corp recently honored Water Systems Foreman Chad Hogan, Safety Coordinator Brent Fason and Customer Care Leader Nicole Pizzolato with awards for their exemplary work performance.

Conway Corp is dedicated to exceeding customers' expectations through the exceptional work of its' employees and gives three awards annually for individual dedication to the mission of the company.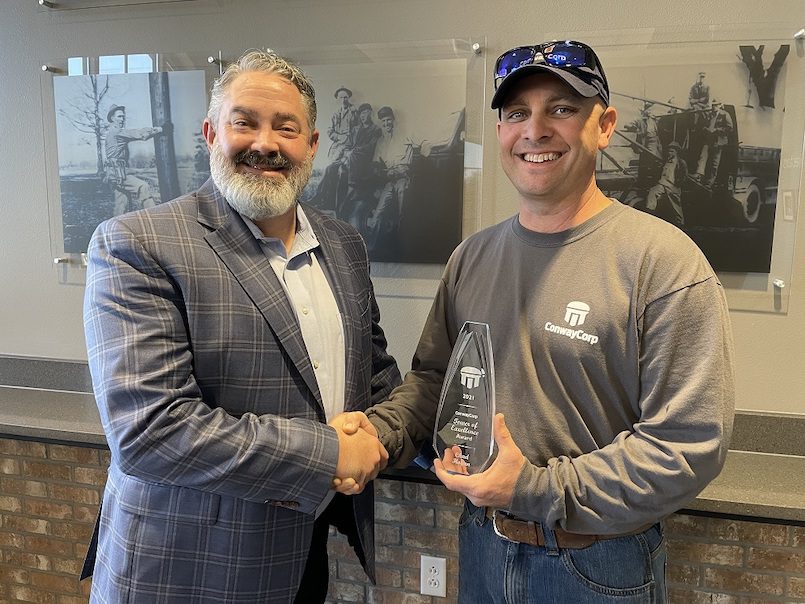 Hogan was presented the Tower of Excellence Award. This award recognizes an employee who has made a significant impact on Conway Corp through outstanding dedication and exceptional job performance.
In his nomination, a co-worker said "Chad treats his fellow co-workers with respect and keeps his crew updated and involved. He makes us better employees and Conway Corp a better utility."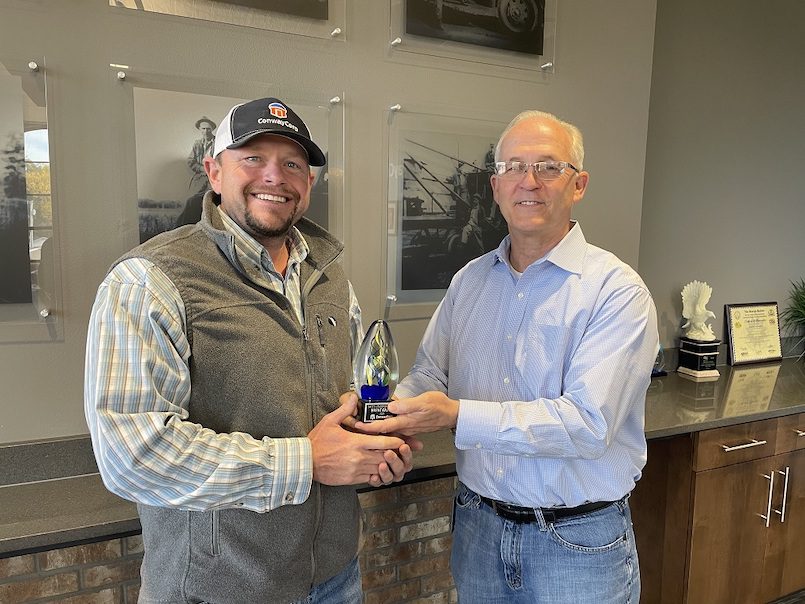 Fason received the Safety Leadership Award. He was nominated by a co-worker who said "He has been instrumental in the development of many of our safety inspection forms and has developed strong leadership skills."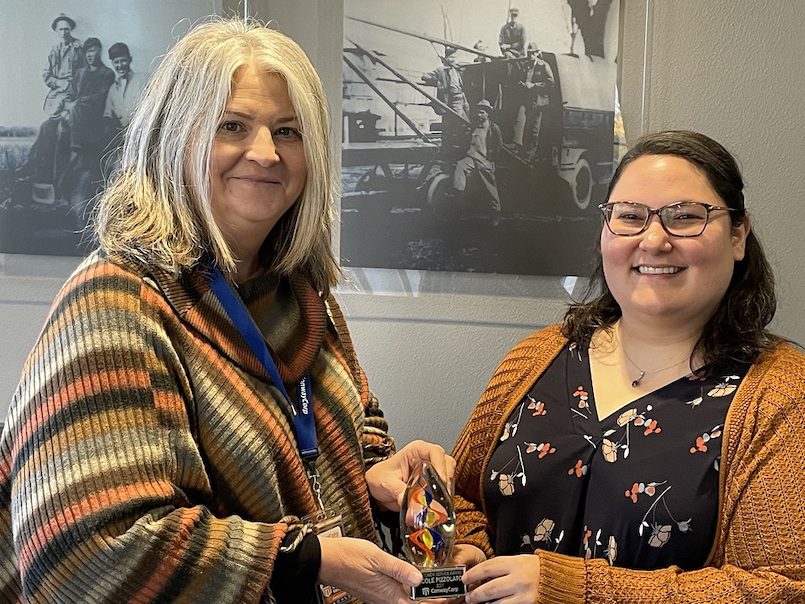 Pizzolato received the Customer Service Award. Her nomination said, "Nicole goes over and above to always make sure her customers and her teammates have all the information they need to feel valued and confident.""We are extremely proud of our employees and want to recognize those who continue to exceed customer expectations," said Conway Corp CEO Bret Carroll. "We are thankful to have Chad, Brent and Nicole as part of our team. They are an excellent example of what makes Conway Corp a great place to work."