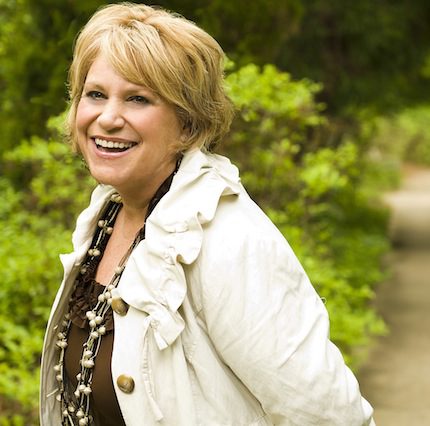 09 Sep

Conway Christian School plans Sandi Patty concert Sept. 20

Presented by Conway Christian School, gospel legend Sandi Patty will be in concert 7 p.m. Thursday, Sept. 20, at Central Baptist Church, 3333 Dave Ward Drive in Conway.

Tickets are $20 each and can be purchased at conwaychristianevents.com or by calling 501.513.8139. Sponsors are Central Baptist Church, Central Baptist College, ERA Henley Real Estate, Countryside Motors and Reliance Health Care.


"Ms. Patty will be touring the school, and possibly Central Baptist College," said Spencer Hawks, development director at Conway Christian School. "Our choir will be performing with her during a couple of songs as well, so the kids are very excited about that opportunity."


As one of the most highly acclaimed performers of our time with five Grammy awards, four Billboard Music Awards, three platinum records, five gold records, and 11 million units sold, Sandi Patty is simply known as The Voice.

She is the most awarded female vocalist in contemporary Christian music history, with 40 Dove Awards. She was inducted into the Gospel Music Hall of Fame in 2004 and as an Indiana Living Legend in 2007. She has released more than 30 albums, including her latest Dove Award winning album, "The Edge of the Divine" (2010). Her debut full length symphonic pops album "Broadway Stories," conducted by Maestro Jack Everly, was released on October 18, 2011.


While her 30-year career is heavily rooted in the gospel music industry, Sandi Patty has had the opportunity in more recent years to extend her career outside the genre. She has performed with symphonies across the country, including the New York Pops, Boston Pops, Cincinnati Pops, Dallas Symphony, Baltimore Symphony, Houston Symphony and the Oklahoma City Philharmonic.


In addition to her prolific musical career, Sandi is also an accomplished author. For the bestseller Broken on the Back Row, Sandi received the 2006 Silver Angel Award. Her other titles include Life in the Blender, Falling Forward, Layers, and her latest book, The Edge of the Divine.


Sandi and her husband, Don, have eight children. They currently reside in Oklahoma City.