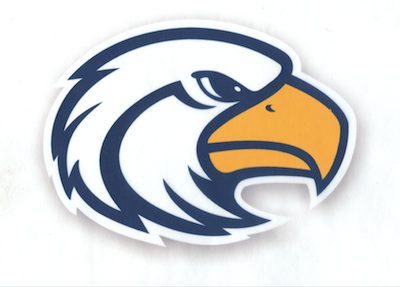 28 Aug

Conway Christian opens volleyball season with a win

The Conway Christian varsity volleyball team opened conference play Tuesday with a win against Rose Bud. The Lady Eagles won in four sets (25-22, 8-25, 25-14, 25-15).

"This was a great game to get our season started," Coach Suzanne Feimster said. "The girls came out aggressive in the beginning of the game, and then things turned a little rough in the second match when Rose Bud couldn't miss a serve or every hit they put down was a kill. CCS got fired up and finished the last two sets aggressively."


Stats for the Lady Eagles include:


Lyndi Dather — 6 aces, 3 digs, 5, assists, 8 kills, 1 block
Katelyn Helms — 5 aces, 5 digs, 2 assists, 5 kills
Adrianna Ferrand — 3 aces, 2 digs, 6 kills, 2 blocks
Sarah Shelton — 1 ace, 4 digs, 1 kill
Shelby Shelton — 3 aces, 5 digs
Megan Ledbetter — 6 aces, 12 assists
Autumn Jones — 7 digs


"I was very proud of the girls, and they showed that age doesn't matter when it comes to a victory," Feimster said. "They are a very young team but played well together. I am looking forward to many more great games ahead."


Conway Christian's next match is Thursday at conference foe Nemo Vista.