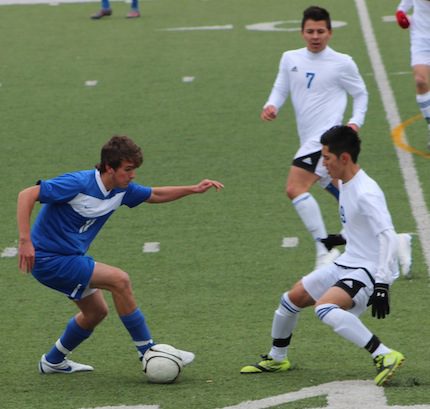 13 Mar 2013

Conway boys soccer team plans annual tournament

by Alan Williams


The Conway High School Soccer Team will host the Wampus Cat Invitational Tournament Friday, March 22, and Saturday, March 23, at John McConnell Stadium.

Schools participating are Conway, Springdale, Springdale Harber, Little Rock Catholic and Memorial High School from Edmond, Okla.


This year's teams consist of past state champions from both Arkansas and Oklahoma. Last year's 7A state champion was Springdale High School. For three years prior to Springdale winning, Little Rock Catholic was a three-peat state champion.


Memorial High School in Edmond will be representing Oklahoma and has won the state championship twice in the last four years.
In the past, the Wampus Cat Invitational brought in top schools from Oklahoma and Tennessee as well as Arkansas. For the past two years the tournament was replaced with the Tournament of Champions where the Arkansas state champions from 7A, 6A, 5A, and 4A were all invited to play and kick off the new season.


The games will begin at 4:30 p.m. Friday, March 22, with three games. The tournament will resume at 8:30 a.m. on Saturday, March 23, with games played every hour and half until the final game at 4 p.m.


Games will have a 30-minute half. Admission is only $5 and is good for all games.