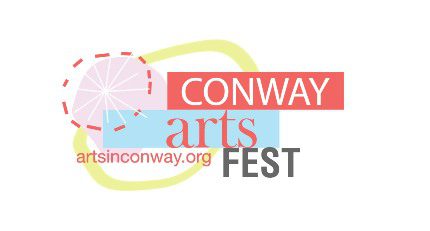 11 Apr 2016

Conway ArtsFest meeting April 13

Posted at 11:27 AMh

in

News

As part of its preparation for Conway's 10th annual ArtsFest, the Conway Alliance for the Arts (CAFTA) will open its first planning meeting to the public in order to seek input and to attract new members to the planning committee.


The meeting will be held at 5 p.m. Wednesday, April 13, in Conference Room 2 at the Faulkner County Library on Tyler Street.


Plans for this year's ArtsFest, scheduled Saturday, Sept. 24, through Saturday, Oct. 1, in numerous locations around Conway, already include the opportunities for artists to display and sell their work, musical performers and hands-on activity booths for people of all ages.


The public meeting will include a discussion of ArtsFest's 2016 theme, activities already planned for this year, as well as vendor, artist and volunteer opportunities.


ArtsFest chair Beth Wilson Norwood believes that attendance and participation will continue to grow for the event. "ArtsFest is such a great way for our community members to come together and celebrate the arts," said Hendrix College Dean of Students and CAFTA Board Member Jim Wiltgen. "Almost all of the events are free and the Saturday Arts in the Park events are terrific for families. It's our hope that the public meeting generates new ideas to enhance the festival."


Conway Alliance For The Arts (CAFTA) is an umbrella organization that includes representatives from the Conway Community Arts Association, Conway Symphony, Conway League of Artists, University of Central Arkansas, Central Baptist College, Hendrix College, Conway Public Schools, St. Joseph School and Conway Christian School. Its mission is to promote the arts in Conway and Central Arkansas through a unified forum. ArtsFest is a festival dedicated to that unification and showcases the wide variety of arts and artists at work in Central Arkansas.


For information about ArtsFest, or how to get involved, please contact Beth Wilson Norwood at [email protected].