18 Oct 2021

Conway Art Walk brings new wave of culture and entertainment downtown

CONWAY — Small businesses in downtown Conway are rolling out the red carpet from 5 to 8 p.m., Thursday Oct. 21, for local artists, musicians, and creatives to show off their incredible works.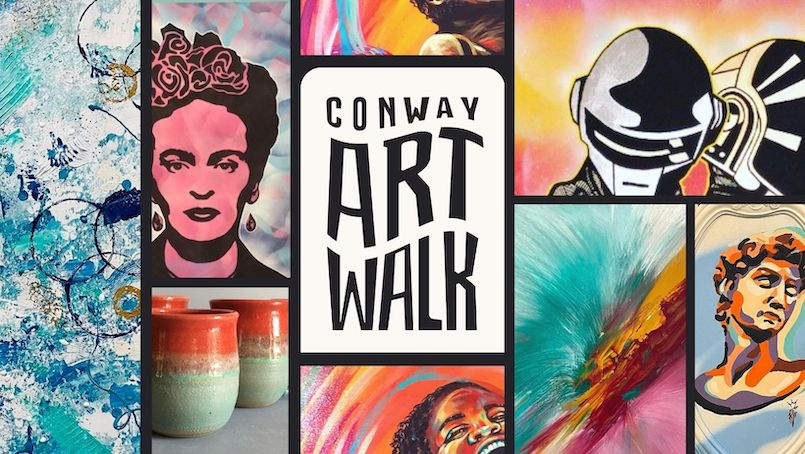 Every third Thursday of the month, the Conway Art Walk will take place on Oak Street, between Chestnut and Front Streets. Visitors and patrons are invited to enjoy live music and art demonstrations, while enjoying art and fine crafts from 15+ artists. The event is free and open to the public.
Explore the eclectic mix of downtown businesses and venues, hunt for that special art piece to add to your growing collection, or celebrate a fun night out with friends and family. Small bites and drinks are provided at the Art Walk Welcome Center, The Studio Downtown at 1100 Oak Street, where you can also get a map of the evening's events.
The event will be held each month until May 2022. For more information or to participate as an artist or volunteer, visit conwayartwalk.com.