28 Feb 2022

Conductor to recognize Innovators located in Central Arkansas

Posted at 6:44 PMh

in

News

CONWAY — In celebration of National Small Business Week, the Conductor will be releasing a list of Innovators of 2022 to recognize their efforts in the Central Arkansas area. Anyone in Central Arkansas can nominate now.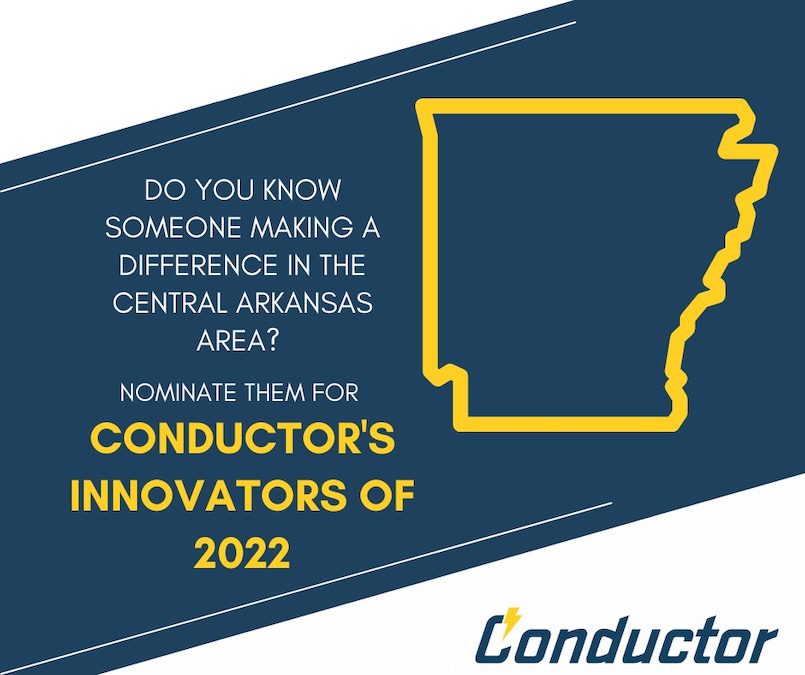 "We are intentionally and creatively looking for opportunities to bring in support and awareness for local entrepreneurs and small businesses owners here in our eleven-county area," said Jimmy Warren, Community Engagement Officer at the Conductor. "We want to be an amplifier for these entrepreneurs and other small business owners that others in the community may not know about."
Nominees for the Conductor Innovators of 2022 can range from careers in retail, finance, construction, healthcare, and other related fields. Those who are nominated must reside in Central Arkansas.
The Conductor's Innovators of 2022 will be digitally released on May 2. Anyone wishing to nominate an Innovator can here.
About the Conductor
The Conductor, a public-private partnership with the University of Central Arkansas and Startup Junkie, drives innovation, entrepreneurship and economic empowerment in central Arkansas through high-impact programming, one-on-one consulting, commercialization support, talent development, collaboration, and maker training and rapid prototyping in UCA's Makerspace, powered by the Conductor, which is free-of-charge to students and the community.