16 Jan 2023

Conductor releases 2022 annual report

Posted at 5:48 PMh

in

News

Collaboration and advocacy are themes of the 2022 annual report released today by Conductor, a public-private partnership between the University of Central Arkansas and Startup Junkie Consulting.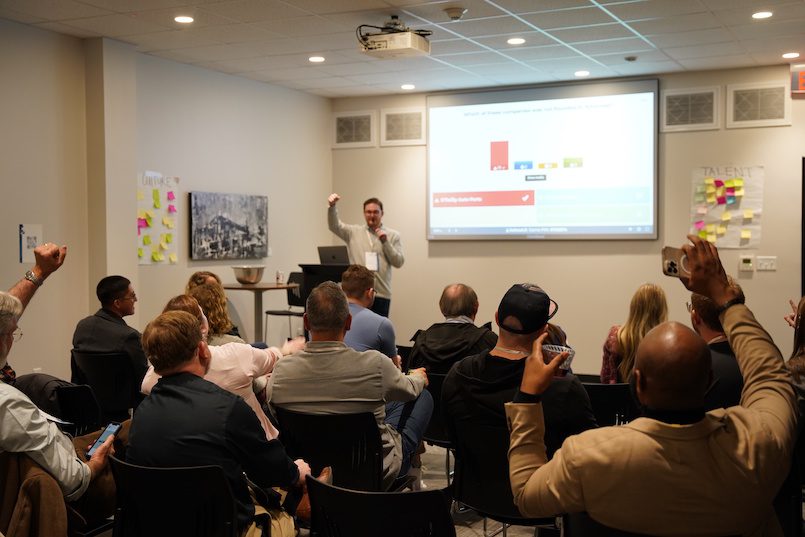 Significant outcomes from the 2022 report include:
92.8+ net promoter score
74.8% increase in new clients over 2021
94.8% reported they learned something new at Conductor activities
30.5% of clients reported adding new positions to their business
37.3% increase in consults over 2021 
In 2022, Conductor expanded their efforts through the launch and opening of the Arnold Innovation Center, powered by Conway Corporation. The Arnold Innovation Center serves as their new home and as a collaborative space for area business owners. Additionally, Conductor planned and hosted the first Arkansas Entrepreneur Support Organization Summit, bringing together ESOs from across the state to collaborate on building a better ecosystem for entrepreneurship in Arkansas.
"Our organization has grown significantly over the past 6 years, building up to the launch of the Arnold Innovation Center last year", said Grace Rains, Conductor Executive Director, "We plan to further expand the resources we provide and serve even more entrepreneurs and innovators in 2023."
The report also shares their work in policy advocacy. Conductor advocates for entrepreneur-friendly policy and in 2022, they hosted the Arkansas Entrepreneurship Policy Summit to gain stakeholder feedback and partner on policy development. They launched their Arkansas Entrepreneurship Policy Framework with a Small Business Policy Luncheon with keynote speaker, Congressman French Hill.
"The receptiveness and support we received from all across our community was incredible. Attendees were ready to discuss how municipal and state policymakers and changemakers can support small businesses and entrepreneurship through policy changes and other initiatives at a local level. The stage is set for a great year ahead and we are thrilled to explore new opportunities and ideas that will produce a more healthy and thriving entrepreneurial ecosystem in Arkansas." said Ericka Gutierrez, Conductor Program Manager.
Feedback in the report included "This is an amazing resource for small business owners and people trying to start or grow their company. I believe it is a crucial asset for entrepreneurs" and "This is such an incredible resource for entrepreneurs and small businesses. I hope to see it continue and grow in the future."
Conductor utilizes third-party funding sources to provide no-cost services to current and aspiring entrepreneurs and innovators. Funding partners include local industry partners and larger nationwide partners such as Rural LISC and the Small Business Administration. 
To see the full report, visit arconductor.org/team.