11 Sep 2023

Competitive bass fisherman Jeff Jones throws a new kind of sinker

By Dwain Hebda

For most of Jeff Jones' young life, the world revolved around baseball. A star at third and first for Perryville High School, he enrolled in the University of Central Arkansas and joined the Bears baseball team. One year later, he was in need of a new plan.

"In the fall of my sophomore year, I blew out my knee, tore my MCL and strained my patella tendon," he said. "I tried rehabbing it and getting back into being able to play, and it just didn't work out. So, I hung my cleats up."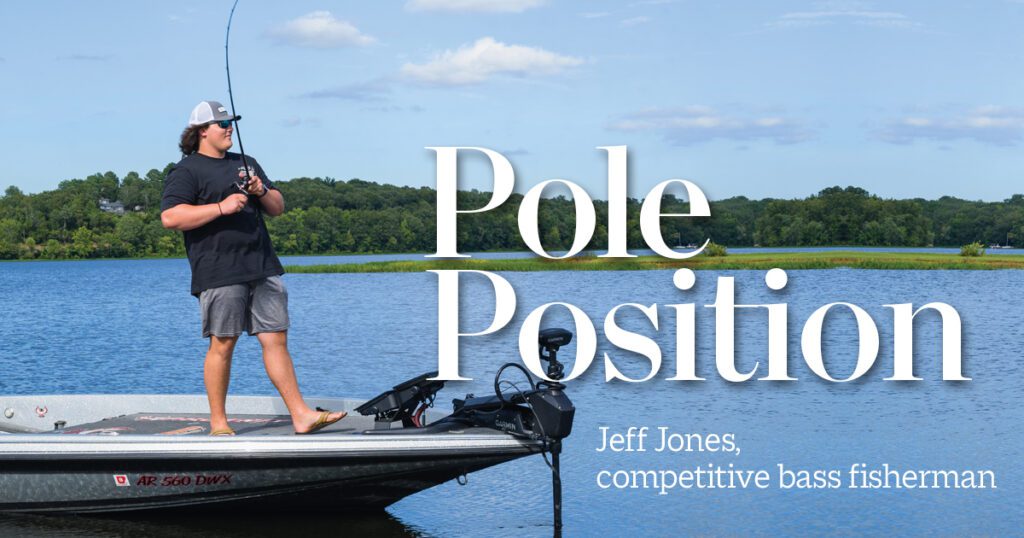 The only thing Jones was as passionate about as baseball was bass fishing, and it didn't take long for the retired ballplayer to trade balls and strikes for a bass boat and spinner bait.
"I've been fishing ever since I could hold a pole," he said. "Mostly, we were just out fishing at Grandpa's pond for bream and a little bluegill. I've been fishing since I was little bitty and I've always really liked it."
While he had experience with amateur fishing tournaments, Jones, 20, had a bigger goal in mind and that was to compete at the collegiate level. The fact that UCA didn't have a team was of little distraction to the hard-charging angler. He simply started it back up.
"UCA used to have [a team] a couple years ago, but COVID-19 shut the bass fishing team down," he said. "When I blew out my knee, I started the team up again, got sponsors, and fished the Pickwick Slam in Florence, Alabama."
Jones wasn't just driven in his new sport, he was pretty good. Relaunching the team in February 2022, he'd make waves at the 260-boat Pickwick Tourney and was fishing the 270-boat national championships by May. There, he'd perform admirably enough to catch the eye of Bethel University head coach Garry Mason, who offered him a fishing scholarship on the spot.
"We are very proud to have been able to recruit Jeff to our championship Bethel University bass fishing team," Mason would later tell the press. "Jeff brings a lot of knowledge and experience to our team and will be a huge asset as we move forward into the 2023-2024 tournament bass fishing season. I look forward to having Jeff and all of our new recruits join our fall roster. As his bass fishing coach, I look forward to the upcoming season."
Those new to the college fishing world might overlook the significance of the announcement. McKenzie, Tennessee-based Bethel University, a small faith-based institution of fewer than 6,000 students, offers one of the premier collegiate fishing programs in the nation. The Bass Cats routinely challenge for top honors nationally, beating schools several times Bethel's size in the process.
The Arkansas kid who once dreamed of playing professional baseball was headed instead to the major leagues of competitive fishing.
"College fishing has been a sport for 18 or 19 years and Bethel has 13 national championships to their name," Jones said. "Out of any college, Bethel has produced the most professional anglers competing at this moment. It is a powerhouse for fishing."
Like any prized recruit, Jones is working hard to live up to the huge expectations that come with being a member of the Bass Cats. He fishes every day, honing his technique and instincts to lure the wily lunkers out of their hiding places.
"In fishing, I'd rather be lucky than good any day," he said with a knowing chuckle. "Fishing will humble you. It's insane. You never know what you're going to catch. You can say you work hard in baseball and basketball, and you put in the hours in the weight room, but then you go out fishing and hardly any of it is physical. It's the biggest mental game ever."
Jones said his long-term goal is to join the ranks of the pros, but he acknowledges he's got a lot to learn before that happens. For now, he's content to continue to soak up all the knowledge he can and help get the school back on top of the collegiate fishing world for the 14th time.
"The coolest thing about college fishing to me is [that] it's not this is Division I, this is Division II, and Division II can't compete," he said. "Bethel is an NAIA school and we're not just fishing against Alabama, Arkansas and Auburn, we're beating those schools.
"Fishing isn't like football or baseball. The fish aren't going to bite somebody's lure just because they're from Auburn. It's the fairest sport there is in the entire world."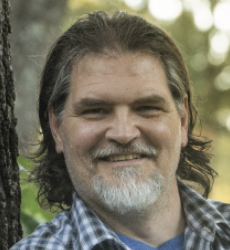 Latest posts by Dwain Hebda
(see all)