25 Oct 2018

'Come, Ye Faithful'

by Don Bingham

Thanksgiving at our house has always been a grand time of beginning the holiday season. We are thankful every day of the year, but this special time of celebrating with family and friends is always heightened with gratitude for all things. Even the difficult times throughout the past year bring delight that "all is safely gathered in er'er the winter storms begin." We have lost friends and family members since last Thanksgiving. We also have the joy of our 12th grandchild this past year, and the appreciation of life has certainly deepened — and with that comes a greater "attitude of gratitude."

Our usual menu is composed of favorites handed down through generations — so many choices are presented that foods are sometimes placed at various locations throughout our home. As we consider the thought of "gearing down" and "simplifying," it's oh so difficult to decide which dish we will omit or rotate until next year.

Thanksgiving is a heartwarming and God honoring time for our family. The sounds of the hymn always ring in our hearts that "This is my Father's world, and though the wrong seems oft so strong, God is the ruler yet!"

Given with this article are a few of our favorites — some old, some new! May your Thanksgiving be filled with the joy of "the best is yet to come!"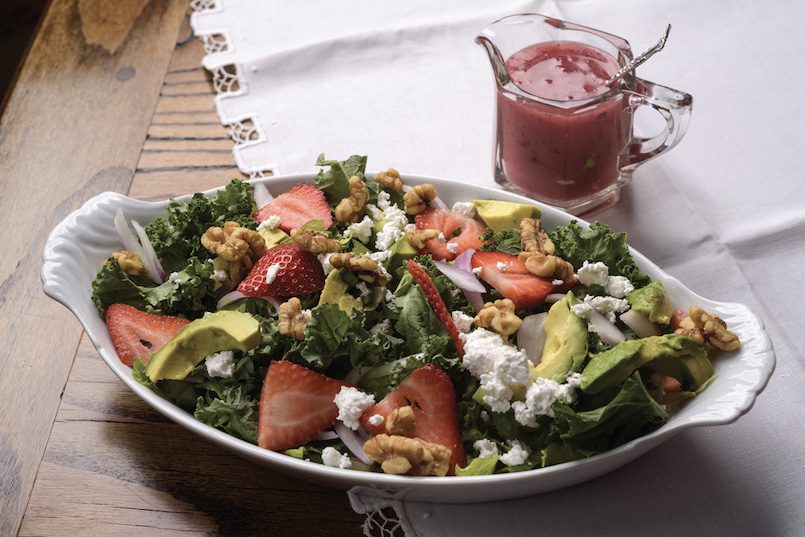 Spinach Strawberry Salad
2 cups walnuts
1/2 cup sugar
2 bags baby spinach
1 red onion, chopped
15 strawberries, diced
1 avocado, peeled and sliced
1 cup Craisins
8 ounces feta cheese
Toast nuts in a skillet. Sprinkle with sugar over low heat and stir until sugar crystalizes. As the sugar melts, it will coat the nuts. Spread walnuts on jelly roll pan and let cool.
In a large serving bowl, combine baby spinach, chopped red onion, sliced strawberries, diced avocadoes, Craisins, sugared nuts and feta cheese. Toss salad ingredients together and chill. Serve with Strawberry Vinaigrette.
Strawberry Vinaigrette
1/2 cup strawberry jam
1/4 cup olive oil
1 1/2 cups strawberries, chopped
1/2 cup water
1/2 cup balsamic vinegar
Salt and pepper to taste
Mix all ingredients in a blender. Chill before serving.
Gruyere Gratin
4 pounds russet potatoes
1 yellow onion, thinly sliced
2 tablespoons olive oil
2 tablespoons butter
2 cups plus 2 tablespoons heavy whipping cream
2 1/2 cups Gruyere cheese, grated
2 teaspoons kosher salt
1 teaspoon coarse black pepper
2 cups sliced mushrooms
2 tablespoons melted butter
1/4 cup chopped fresh parsley
Preheat oven to 350. Peel and thinly slice potatoes. Sauté onion in olive oil and butter on medium-low heat for 5 minutes or until tender. Mix potatoes in a large bowl with 2 cups cream, 2 cups Gruyere cheese, salt and pepper. Add the sautéed onion and mix.
Pour potatoes into a buttered 9-by-13 baking dish. Coat mushrooms with melted butter and spread over potatoes. Combine the remaining 2 tablespoons cream and 1/2 cup Gruyere cheese and sprinkle on top. Bake for 1 1/2 hours or until the potatoes are tender and the top is golden. Garnish with chopped parsley.
Heavenly Cranberry Sauce
2 pounds cranberries
2 cups walnuts, coarsely chopped
3 cups granulated sugar
Juice and grated rind of two lemons
2 cups orange marmalade
Wash and drain well cranberries. Place in shallow baking dish and cover with chopped walnuts, sugar, juice and grated lemon rind and orange marmalade. Cover tightly and bake for 45 minutes at 350 degrees. Makes 2 quarts — plenty to share with others.
Orange Raisin Cake
1 cup granulated sugar
1/2 cup shortening
2 eggs
1 cup buttermilk
1 orange
1 teaspoon soda, dissolved in milk
1 teaspoon baking powder
1 teaspoon allspice
2 cups all-purpose flour
1 cup raisins
Grind orange (thin skinned) and raisins. Use half in cake and half in icing.
Cream sugar and shortening, add milk and eggs and beat well. Sift dry ingredients and add to creamed mixture, alternating with buttermilk. Fold in 1/2 orange and raisin mixture. Bake in two layers at 350 degrees for 25 to 30 minutes. Cool completely before icing.
Icing:
1 box powdered sugar
1 stick butter (softened)
1 cup nuts
Boiling water to spread
Combine powdered sugar with butter and add nuts and remainder of orange-raisin mixture. Add enough boiling water to spread easily and spread between layers and on top of cooled cake.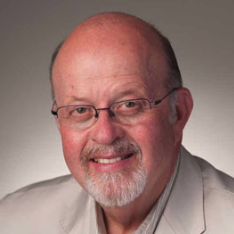 Latest posts by Don Bingham
(see all)