04 Nov 2020

Come feast at our table

by Don Bingham

It's hard to fathom that the Thanksgiving and Christmas holidays are just around the corner. The nation has been in such turmoil for months, and the holidays are a welcome change of pace — the type of welcomed tradition that has been ours for centuries and a time of giving thanks and celebrating.
This year should be no different — we all are profoundly grateful for our families, our heritages and our nation. Thanksgiving, being built on the celebration of gratitude, becomes even more important to us as we, too, have all faced hardships during the past few months. Now is a fitting time to take out that fine china, crystal and silver that has been collecting dust while we all have been doing well to exist!
Plan dried and fresh fall flowers and greens that dance with fall colors and lift the spirits! Use those cutwork tablecloths or handmade quilts for a table covering. Find those focal points in the main gathering rooms of the house and prepare fall arrangements or a collection of your favorite photos and memorabilia that say "Happy Thanksgiving" to all who visit your home during this festive season.
There is much at our fingertips, and there is no need to overstrain the budget to make things clean, bright and inviting for the holidays. Some of our favorite things to use are old books, wedding albums, fall foliage, potted plants, framed scripture texts and a few pumpkins purchased from local nurseries.
However simple or elaborate you wish to decorate and appoint your home, the motive is to lift one's spirits to "come ye thankful, people come — all is safely gathered in — raise the song of harvest home."
The included photos are of our entry and dining room table all set for the gathering of family and feasting. In reality, we will celebrate the entire month of November with one type of feast or another — what a delight to celebrate with loved ones and friends that become more and more valuable as the years pass. Our theme this year is "Thanks Be To God."
Recipes are also for your enjoyment and consideration to add to your Thanksgiving season!
Hard Cider Bundt Cake
1 cup hard apple cider
1/2 cup golden raisins
3/4 cup butter, softened
1 cup granulated sugar
1 cup firmly packed brown sugar
1 tablespoon vanilla extract
3 large eggs
3 cups all-purpose flour
2 teaspoons baking powder
1 1/2 teaspoons ground cinnamon
1/2 teaspoon salt
1/2 teaspoon ground cardamom
1/2 cup whole buttermilk
2 Granny Smith apples, peeled and grated
Preheat oven to 325 degrees. Spray a 12- to 15-cup Bundt pan with baking spray with flour.
In the bowl of a stand mixer fitted with the paddle attachment, beat butter, granulated sugar, brown sugar and vanilla extract at medium speed until fluffy, stopping to scrape sides of bowl. Add eggs, one at a time, beating well after each addition.
In a medium bowl, whisk together flour, baking powder, cinnamon, baking soda, salt and cardamom. Gradually add to butter mixture alternately with buttermilk, beginning and ending with the flour mixture, beating just until combined after each addition. Stir in grated apple and raisins.
Spoon batter into prepared pan. Bake until a wooden pick inserted near the center comes out clean, 50 to 60 minutes. Let cool in pan for 10 minutes. Remove from pan and let cool completely on a wire rack. Spoon desired amount of Apple Cider Caramel over cooled cake. Serve cake with additional caramel, if desired. Cover and refrigerate for up to five days.
Apple Cider Caramel
1 cup hard apple cider
1 cup firmly packed brown sugar
1/2 cup butter, softened
1/4 cup heavy whipping cream
In a medium saucepan, bring cider to a boil over medium-high heat. Reduce heat and simmer until cider is reduced by three-fourths.
Stir in brown sugar, butter and cream. Return mixture to a boil over medium-high heat; boil for 2 minutes. Remove from heat and let cool for 15 minutes. Refrigerate in an airtight container for up to one week. Rewarm in microwave or on stovetop before using.
Tres Leches Cake
2 cups all-purpose flour
2 teaspoons baking powder
1/2 teaspoon salt
1/2 cup salted butter
1 cup sugar
3 large eggs
2 teaspoons coconut extract
1 1/2 cups whole milk, divided
1 (12 ounce can) evaporated milk
1 (14 ounce can) sweetened condensed milk
1 recipe Vanilla-Cream Topping
Preheat oven to 350 degrees. Spray a 13-by-9-inch baking pan with cooking spray.
In a medium bowl, combine flour, baking powder and salt, whisking well.
In a large mixing bowl, beat butter at medium speed with a mixer until soft. Add sugar and beat at high speed until light and fluffy, 2 to 3 minutes. Add eggs, one at a time, beating after each addition. Add coconut extract.
Add flour mixture to butter mixture in thirds, alternately with 1/2 cup whole milk, beginning and ending with flour mixture and beating at medium speed until all ingredients are incorporated. Pour into baking pan, and level with a spatula.
Bake until a wooden pick inserted near the center comes out clean, 10 to 15 minutes.
Meanwhile, in another medium bowl, combine remaining 1 cup whole milk, evaporated milk and condensed milk, whisking well. As soon as cake comes out of the oven, poke top of cake all over with a long skewer. Pour milk mixture over cake while cake is hot. Let cool completely.
Cover and refrigerate overnight.
Before serving, spread Vanilla-Cream Topping evenly over cake.
Vanilla-Cream Topping
2 cups heavy whipping cream
1/2 cup sugar
1 teaspoon vanilla extract
In a medium bowl, combine cream, sugar and vanilla extract. Beat at high speed with a mixer until stiff peaks form. Refrigerate until needed.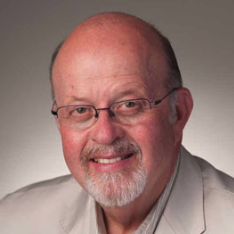 Latest posts by Don Bingham
(see all)