30 Jan 2023

Coalition receives $1 million in opioid settlement

Posted at 6:33 PMh

in

News

Hope Movement Coalition, an organization of families affected by illicit drug and Fentanyl poisoning deaths, announced on Friday that it received $1 million in opioid settlement funding from the Arkansas Opioid Recovery Partnership (ARORP). The funding will allow Hope Movement Coalition to develop support services for families who have lost a loved one to substance use disorder or fentanyl poisoning with an emphasis on the mental health and overall well-being of each family member.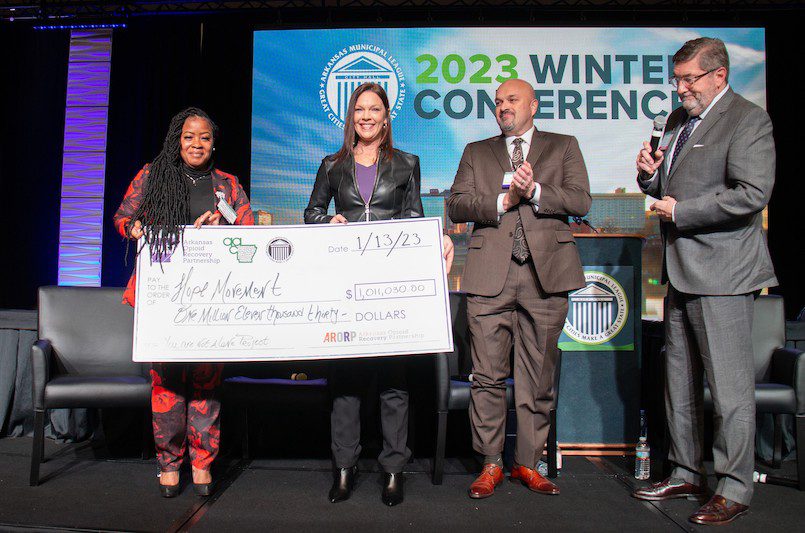 The organization will utilize the Clinical Case Management Model. After an overdose or fentanyl poisoning death, grieving families will be assigned a licensed case manager and paired with trauma trained parent/sibling peers. The program will cover all 75 counties in the state of Arkansas.
The coalition's founder Staci James said that case managers and peers will be able to assess family members' critical needs, then connect them with resources to reduce their chances of experiencing a mental decline and/or substance misuse due to their grief.
James said that another facet to the organization's mission is to provide family care navigation and emotional support through the loss of a loved one due to illicit drug and fentanyl poisoning deaths.
"Having lost my 22-year-old son Hagen in 2019, I am painfully aware of the lack of resources and support for families suffering these types of losses," James said. "It is a complicated grief, complicated even further by stigma and apathy towards our loved ones' causes of death." The reality is, it could happen to any family at any time. Until conversations are had openly about the prevalence of Substance Use Disorder and the dangers of fentanyl for those experimenting, we will continue to lose residents in communities across the state. We are here to ensure those conversations start to take place, and that the families left behind have a community to support them."
According to CDC data released late last year, there was a 41% increase in illicit drug deaths from 2019 to 2020 in the state of Arkansas. As for fentanyl poisoning deaths in the state, there was a 73.2% increase from 2019 to 2020.