19 Aug 2018

CLINTON: Yellow Jackets poised for championship run

Conference: 2-3A
Coach: Chris Dufrene
'17 Record: 12-1

The Clinton Yellow Jackets recorded one of their best seasons ever in 2017 with a 10-0 regular season, a 1-3A conference title and two playoff wins. But, ultimately, the Yellow Jackets came up short of their true goal, falling at Junction City late in the quarterfinals.

"It was a great season that ended nine seconds too late," Coach Chris Dufrene said. "Going 12-1 was our best record in school history."

With a move to a new conference (2-3A) and starters returning at 18 positions, Clinton is primed for another record season, and this time, the Yellow Jackets aim to finish the job.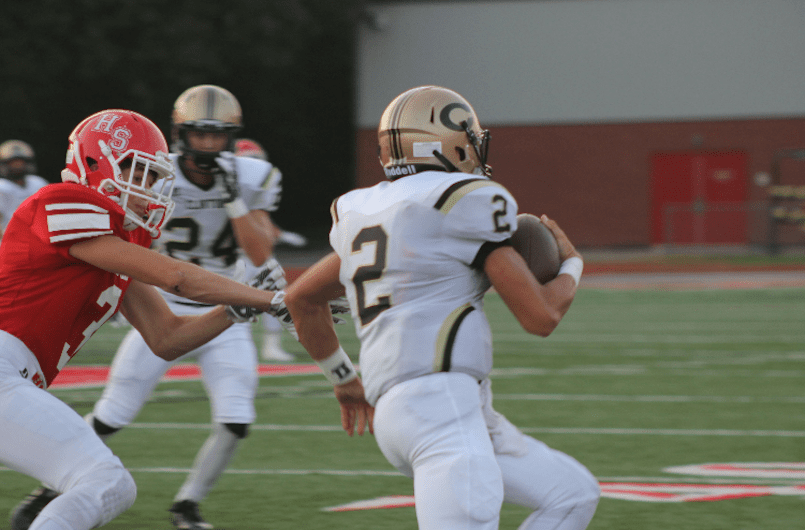 The Yellow Jackets return quite the backfield. Junior quarterback Weston Amos did it all for the Yellow Jackets last fall, passing for more than 1,000 yards and leading the team in rushing with 732 yards. Clinton returns its second-leading rusher in senior all-state running back Sky Davidson, who rushed for 668 yards and 11 touchdowns as a junior. Junior Ethen Drake rushed for 662 yards for Clinton last fall. Senior fullback Caleb Bowman returns after leading the team with 14 rushing touchdowns, and junior John-Riley Hinchey rushed for 589 yards as a sophomore. Two receivers return with experience — junior Austin Drake and senior Keaton Gresham. The offensive line includes a mix of veterans and new faces with seniors Kelley Collins and Ty Parker, junior Cade Treadaway and sophomores Tye Pruitt and Hunter Johnson.
"Our outlook for offense is to continue with the Wing-T with variations of spread stuff," Dufrene said.
Seniors Cort Bagley and Caleb Kirkpatrick lead on the defensive line, alongside Hinchey and Gresham. Bowman and Davidson are three-year starters at linebacker, and they'll be joined by senior Mason Dowell and junior Jayden Exzabe. Twins Ethen and Austin Drake are two-way starters as the hold down the corners. Seniors Nathan Ross and Trey Webster look poised to take over the safety positions.
"Defensively, we will aim to limit the offense and get the ball back for our offense," Dufrene said. "We want to be a scoring defense. The 2-3A should be a good conference with Melbourne and Harding Academy, both good programs."
5 Players to Watch: 
Sky Davidson (Sr. RB/LB)
Caleb Bowman (Sr. FB/LB)
Weston Amos (Jr. QB)
Ethen Drake (Jr. RB/DB)
Austin Drake (Jr. WR/DB)
1 Must-see Game:
"Always the Heber Springs game Week 1." — Dufrene
2018 Schedule:
Aug. 31 Heber Springs
Sept. 7 Conway Christian
Sept. 14 at Central Ark. Christian
Sept. 21 at Harding Academy
Sept. 28 at Melbourne
Oct. 5 Cedar Ridge
Oct. 12 Yellville-Summit
Oct. 19 at Rose Bud
Oct. 26 Marshall
Nov. 2 at Mountain View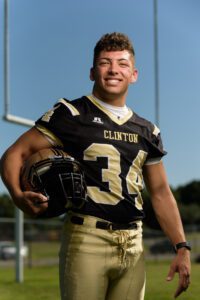 501 Football Team '18
Sky Davidson
Classification: Sr.
Position: RB/LB
On the field: Tough as nails; very physical.
Off the field: Great teammate to all kids.