24 Dec 2018

Clinton senior 'loves serving others'

by Levi Gilbert

Sky Davidson was a terror on the ground for the Clinton Yellow Jackets in 2018, rushing for almost 900 yards. Off the field, you can often find Sky in, well, the sky. 

Davidson, a senior at Clinton High School, recently earned his pilot's license after months of studying, lessons and flights. He first became interested in aviation after a flying trip with his father, Doug, who is also a pilot and owns a business specializing in aviation insurance. 

"My dad took me up to Fenton, Mo., and along the way, there was beauty all around the Ozarks," Sky said. "Ranging from trees, rivers and towns, I was seeing things in a completely different way. Growing up I didn't have much of a passion to fly. I just thought it was cool and pretty to look outside the plane. When I got older, I started enjoying it a lot more and stopped taking it for granted. 

"I'm blessed to have a father who was patient and willing enough to help me obtain my license. I wanted to make him and the rest of my family proud."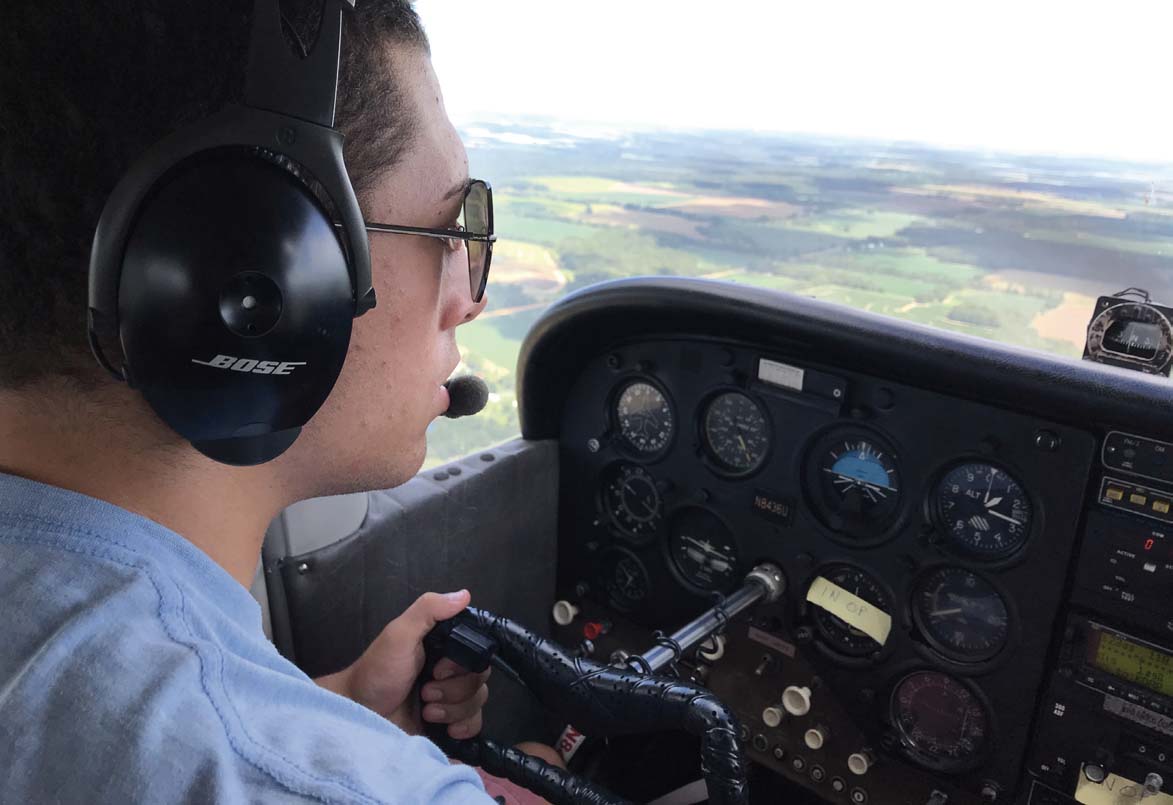 Obtaining a private pilot's license is no simple achievement. It takes hours upon hours of studying and practical application. 
"My dad wanted to know how committed I was, so I had to take my written exam before I could actually start flying lessons," Sky said. 
After three months of studying, Davidson completed and passed his exam at Barrett Aviation in North Little Rock. In the summer of 2017, he began flying lessons under the tutelage of Steve Stansel. 
"Steve is a great instructor and was very encouraging and considerate," Sky said. "He taught me about the four maneuvers — straight-and-level flight, turns, climbs and descents. We knocked out the requirements throughout the span of a year and eight months over 30 lessons. Those requirements include different varieties of cross-country flights, under-the-hood training and many others. Then, we prepared for the check flight. We studied a lot of stuff dealing with sectional charts, weather and controls of the plane and how they actually work."
To obtain a private pilot's license, Sky had to complete three separate exams — one written, one oral and one check flight. He completed both his oral exam and check flight on Sept. 1. He completed all of his lessons and check flight in his father's Cessna 172. 
"My favorite spot to fly over in the 501 would definitely be over Greers Ferry Lake during the summer," Sky said. "While you are 3,000 feet in the air and flying over the lake, you can see everyone out on the lake enjoying their play date with their families."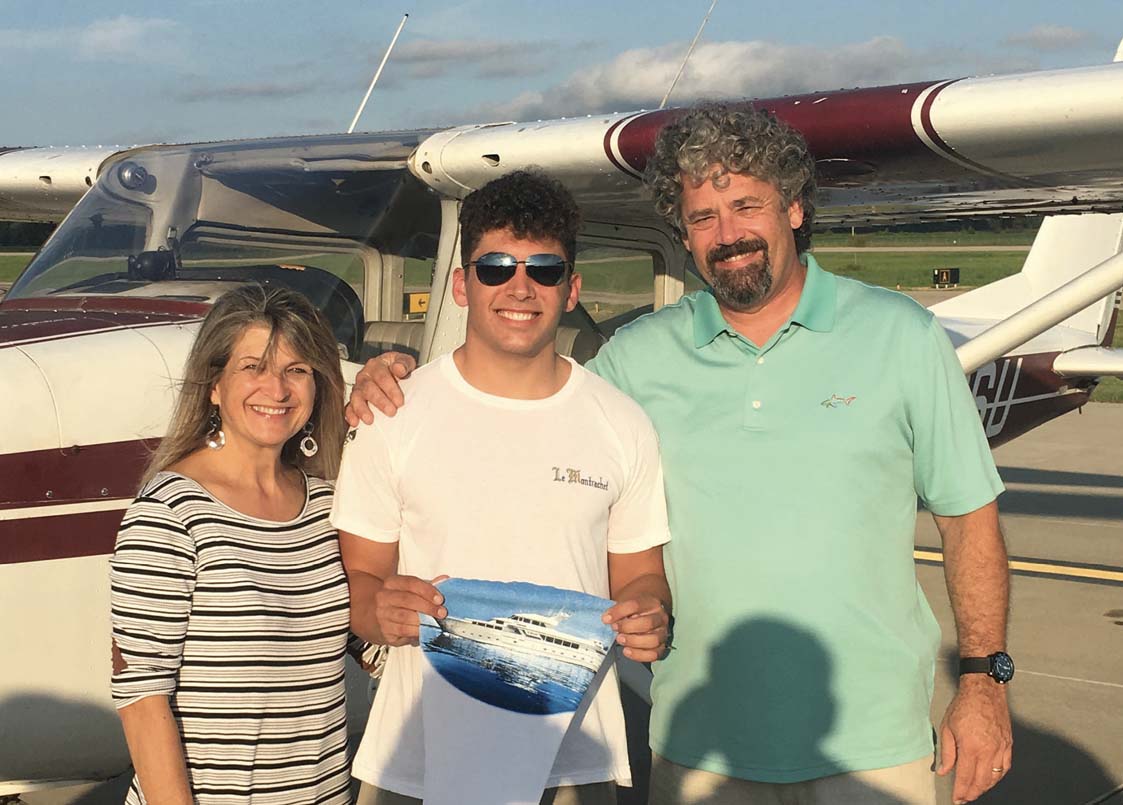 Davidson, a senior running back/linebacker for Clinton, was selected to the 2018 edition of the 501 Football Team — 28 players representing all 11 counties of the 501. The team, sponsored by Conway Ortho and Sports Medicine, Conway Regional Health System and First Security Bank, boasts the best the 501 has to offer both on and off the field. 
Through the regular season, Davidson put up big numbers for Clinton on both sides of the ball. He was Clinton's leading rusher, accumulating 898 yards on just 98 carries (9.2 yards per carry) for 14 touchdowns. He was also the Yellow Jackets second leading receiver with 131 yards and seven touchdowns. Defensively, he was Clinton's leading tackler with 76 tackles, four sacks and two interceptions. 
Davidson is even more productive for Clinton High School off the field, serving as Student Council president and participating in Bible Club and Science Club. He also sings in the Clinton High choir. 
After high school, the ambitious Davidson plans to attend college, join the Navy and become a naval fighter pilot. 
"I love serving others, and what better way to serve others than to serve in the Navy, defending their rights as U.S citizens," Sky said. "Another thing that inspires me to join the Navy is the opportunity to see other parts of the world. The Navy sends people all around the world. I think it would be cool to fly over areas that aren't as familiar as the southern part of North America. A naval fighter pilot sounds like a dangerous, but necessary job. I would love to do the job if it were needed. If not, I'd be happy to be any kind of pilot for the Navy, wherever they would need me, as long as I'm seeing the world and serving others through my duty."

Latest posts by Levi GIlbert
(see all)