26 May 2021

Cleveland named top reliever in Southland

CONWAY — University of Central Arkansas' Tyler Cleveland was named the 2021 Southland Conference Relief Pitcher of the Year on Monday.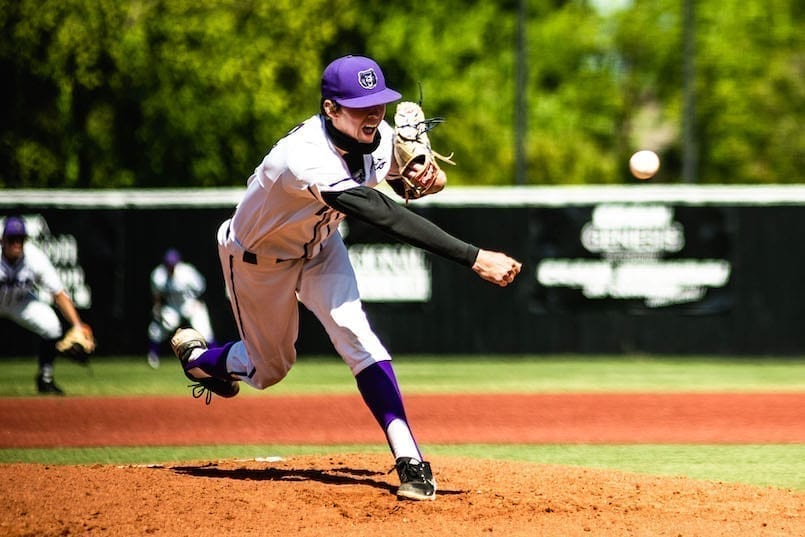 Cleveland, a freshman from East End (Perry County) and Sheridan High School, finished the season with nine saves and six victories over 23 appearances. Cleveland struck out 84 batters in just 66 2/3 innings with only 15 walks. Opposing batters hit .198 against him.
Cleveland ranked second in the SLC in earned-run average, third in opponent batting average, fourth in saves and fifth in strikeouts. In his lone start of the season against Stephen F. Austin, Cleveland tossed a complete game, three-hit shutout, striking out a career-high 12 batters in UCA's 9-0 victory. The strikeout total was the best by a UCA pitcher this season.
Also that week, Cleveland earned a pair of saves in wins over Arkansas State and SFA. In all, he totaled 12 innings and struck out 18 and did not allow a run.
Cleveland's save total of nine is tied for the third-best in school history.