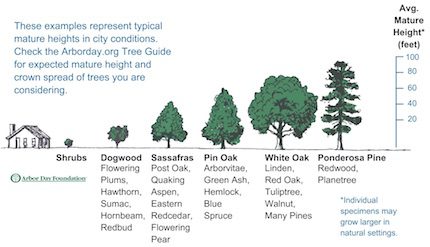 19 Jun

Cleburne County: Stan Lee

by Bob Reising


Stan Lee is an engaging conversationalist with a warm and winning personality, but when he turns his attention to golf, a level of seriousness embellishes his comments. The sport has brought him so many enjoyable, rewarding hours that it is impossible for him to exaggerate its importance.

"Golf has given me everything I've got. I would not have been anything without golf," he modestly confessed, and, indeed, it has been good to him. Simultaneously, his excellence on the links has brought incalculable pride to Cleburne County and the entirety of 501.


A native of Heber Springs and a son of a baseball player who came within a whisker of a stay in the major leagues, Stan claimed five high-school state championships before garnering NAIA All-American honors at the University of Central Arkansas, an institution he is quick to praise. He next moved to Louisiana State University, where he twice claimed All-SEC and All-American honors. Predictably, after he completed a bachelor of science degree in finance, the PGA beckoned, but not so predictably, the five years he spent on its prestigious tour, 1975 through 1980, he found less than pleasant. "I didn't like it," he candidly admitted. "The travel, 40 weeks a year, required too much time away from home. I was a country kid, and most of the players were country club kids. I preferred raising beagles."


So, he left the pro game, but not without cherished memories of a man whose name is synonymous with the sport throughout the globe. Of the dozens of golfers with whom Stan played and interacted during his time on the tour, Arnold Palmer stands alone, memorable not merely because of his achievements on the links but because of his humanity, his uncanny ability to appreciate every human he encountered. "I knew him well," Stan gratefully acknowledged of the icon who passed away from heart difficulties in 2016.


"Arnold was the most respected golfer ever to play, the class of the world," Stan announced with a note of sadness in his voice. He misses him, it is easy to sense, a friend impossible to replace because "he made everyone feel good."


Stan's disposition is not vastly different. At age 64, he has ended his career as a competitive golfer and is donating his spare hours to helping young people master the sport to which he is devoted. Since 2002, 25 youngsters — 24 males and one female — have benefited from his expertise and experience. His pedagogy resembles that which brilliant 19th-century educator Mark Hopkins made famous, one student at a time. Yet, his classroom is not a log with him on one end and his student on the other, but, instead, the local golf course. "I play with them," he explained, an arrangement certain to bring chills of ecstasy to any teenagers aware that their mentor won countless state and national honors, including selection as the State Player of the Year in 2001 and as the Senior Player of the Year in 2009, 2010 and 2011.


Stan is never happier than when discussing the success young golfers have enjoyed after years of studying — and playing — with him as their special one-on-one coach.


Love, Stan says, explains why he has committed himself to such an unusual hobby. "I love the game, and I love young people," he said. The idea came to him when he recalled the golf pro at the local golf course who, back in the 1960s, aided him with his game. "Dave Bennett, at the Red Apple, helped me a lot. He worked with me for a bunch of years, and I became a better golfer as a result of his efforts."


"Pure love" is Stan's term for what motivates him when, free of his obligations as community bank president of the First National Bank in his hometown, he hones the skills of fledgling golfers of promise.


Stan Lee is no ordinary mortal. He is an accomplished, respected athlete nationally and an unselfish, revered asset in the 501.


Bob Reising retired from the University of Central Arkansas in December 2013 after more than six decades in education. He has taught and administered in Mexico, Saudi Arabia and the U.S. He also served as head baseball coach at the University of South Carolina and interim head baseball coach at Duke, where he earned a doctorate with a dissertation treating Literature and Sports. He and his wife, Judy, live in Conway.