23 Jun

Cleburne County: Michael Kramer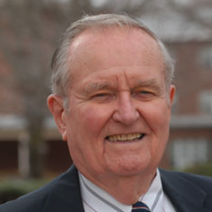 Dr. Robert Reising retired from the University of Central Arkansas in 2013 after holding a variety of teaching, coaching and administrative posts during more than a half-century in education. His doctoral dissertation at Duke treated literature and sports.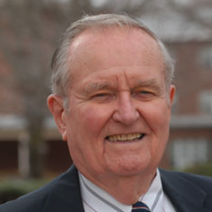 Latest posts by Bob Reising (see all)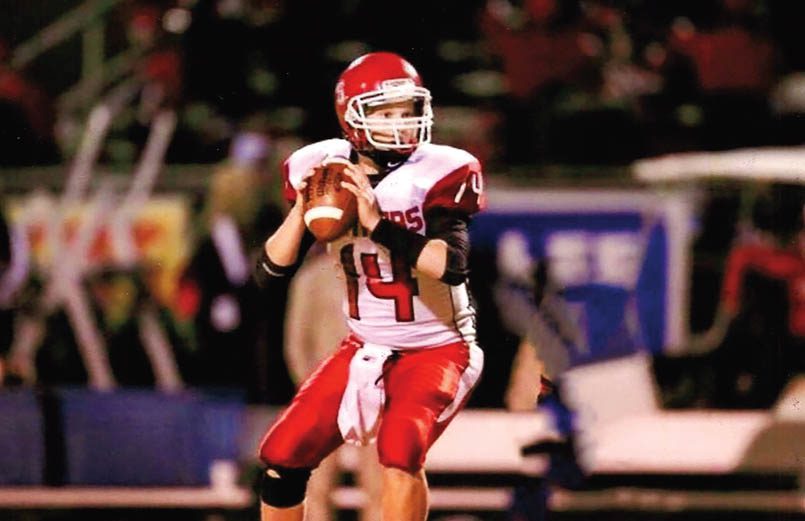 by Dr. Robert Reising
His birthplace was Memphis, but his heart resides in Heber Springs. While Michael Kramer can recall virtually nothing about the Tennessee metropolis, he can immediately unleash a horde of pleasant recollections — and boundless gratitude — when queried about the municipality that has been his home since seventh grade. 
Three years in Greers Ferry had provided perfect preparation for the academic and athletic success he was to enjoy in his adopted city. Pharmacy and football proved to be the alliterative pair that eventually evolved into life-long favorites. From Pop Warner Football until his Heber Springs High School graduation in the spring of 2014, he excelled on and away from the athletic field. 
At the high school, he earned nine letters — three in baseball and three in basketball to accompany three in the gridiron sport. A's, and only A's, appeared on his transcript, grades he knew would be assets in the rigorous pharmacy preparation he anticipated.
His handsome credentials also included all-conference honors in the three sports. Yet it was football alone that he desired to play at the baccalaureate level. "I love the sport, its strategies, its complexities, its endless possibilities," he often announced, a love always on display in his spirited quarterback play. But no less visible in that play were the leadership skills he had developed in the Beta Club at his high school and as a member of God Pleasers at his church.
Recently retired Hendrix Assistant Coach John Burnett was among the first recruiters to conclude that Michael possessed college football potential; specifically, he was certain he would fit nicely into head coach Buck Buchanan's plans for Hendrix football of the future. Yet the position awaiting him involved commanding not the offense but the defensive secondary. Hence, after leaving Heber Springs High, Michael never again quarterbacked but hurled his energies into mastering the challenges, leadership and otherwise, confronting a free safety. 
His efforts paid huge dividends. At free safety, he earned four letters and was a member of the South Atlantic Association's Championship Team of 2015 and of the football recruiting class amassing the best four-year (2014 through 2017) gridiron record in the history of the school: 29 wins and 12 losses. During three seasons, he gained a berth on the All-SAA Academic Honor Role (for athletes), and during his last two seasons, he led Hendrix in tackles while landing a slot on the SAA All-Conference Football Team. In the 2017 season, his teammates unanimously elected him team captain, and in the following spring, after being named "Hendrix College Man of the Year," he completed his bachelor of arts degree in biochemistry and molecular biology with a glowing grade-point average.
The comments describing Michael during his four years at Hendrix were also glowing. Perhaps most memorable was Coach Buchanan's tribute, "He gave everything on every snap . . . [He is] one of the best people I've  ever coached." Yet Coach Burnett's words rival his ex-colleague's: "Michael proved to be excellent as a student, a leader and an athlete."
The fall of 2018 was Michael's first without football since childhood. He had not given even a minute to considering an invitation to play in a post-season College All-Star Game. Instead, filling his waking hours after leaving Hendrix were studies and experiences immersing him in his football counterpart, his academic love, pharmacy.  
His is no ordinary student in the post-baccalaureate program in Arkansas's capital city. Currently completing his second year, he is pursuing two coordinated degrees simultaneously: doctor of pharmacy and a master's in business. The former will be awarded by the College of Pharmacy at the University of Arkansas Medical Sciences (UAMS) and the latter by the University of Arkansas at Little Rock. Thus far, he has earned only A's.
His career plans have him owning or overseeing a pharmacy or a network of pharmacies. His degree from UALR will equip him for the business responsibilities and opportunities he is certain to encounter. Also guaranteeing to enrich his classroom experiences are the numerous hours he continues to spend on weekends as both a licensed pharmacy intern and a licensed pharmacy technician in Heber Springs.
Clearly, after May 2022, his years-long combining of mind and body, and of the professional and the practical, will assure Michael's decades of success in a field vital to the health and comfort of humankind. In Cleburne County and the 501, the respect the Tennessee transplant already enjoys will increase immeasurably in the future.