23 Feb 2022

Class 5A title in reach for Daughtery Jr., Hornets

By Mark Oliver

Maumelle senior guard Carl Daughtery Jr. remembers the lights. He remembers the crowd and remembers the sounds of last year's Class 5A state championship game in Hot Springs.

Most importantly, he remembers watching his opponent capturing the Class 5A state championship crown.
This year, he's ready to be the one celebrating and won't let anything stop him and his teammates from holding up the trophy.
So far this season, Maumelle doesn't just win games, they dominate, and with Daughtery Jr.'s ability to drop 30 points on any given night, the Hornets are focused on finishing each game with no regrets.
Behind 21 points from Daughtery Jr., Maumelle rallied from a 12-point halftime deficit to dispatch the Beebe Badgers, 60-52, on Tuesday evening. With one game remaining, the Hornets carry a six-game winning streak to Little Rock Parkview on Friday. Despite dropping a 53-32 decision to Parkview earlier this month, the Hornets believe they have the right game plan in place to spoil senior night for the Patriots and earn a share of the Class 5A Central title.
Daughtery Jr. was selected to this year's 501 Basketball Team — 40 players representing the best the 501 has to offer both on and off the court. The team is sponsored by Velda Luders of Coldwell Banker RPM Group, Moix Equipment and Toy Company, Conway Regional Health System and First Security Bank. The senior was nominated by his head coach, Michael Shook.
"Carl's best qualities on the court are his ability to shoot from anywhere on the court, his rebounding and his high basketball IQ," Shook said. "He's a hard worker and a coachable leader with high character. He was our leading scorer last year and was a big help with rebounding and leadership as a starter. This season, we've expected him to help us have a successful season by being a leader, a scorer and playing great team defense."
After high school, Daughtery Jr. will continue his basketball career at the University of Central Arkansas in Conway. In his free time, the senior loves giving back to the Maumelle community and setting an example for the next generation of Hornets.
"Carl gives back to the community by feeding the homeless, helping out at local retirement homes, reading books to elementary students and helping run basketball camps," Shook said. "He is a helpful leader and a great student."
Maumelle closes Class 5A Central play at Little Rock Parkview at 7 p.m. on Friday, Feb. 25, but could be postponed due to inclement weather.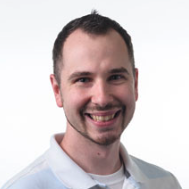 Latest posts by Mark Oliver
(see all)