06 Mar 2023

City Year launches Women's Leadership Council

Posted at 7:09 PMh

in

News

LITTLE ROCK — This month, City Year Little Rock will launch the Women's Leadership Council to enhance the career readiness of its AmeriCorps members. The inaugural mentorship program will be part of the year-long professional development the nonprofit provides to young adults during their service.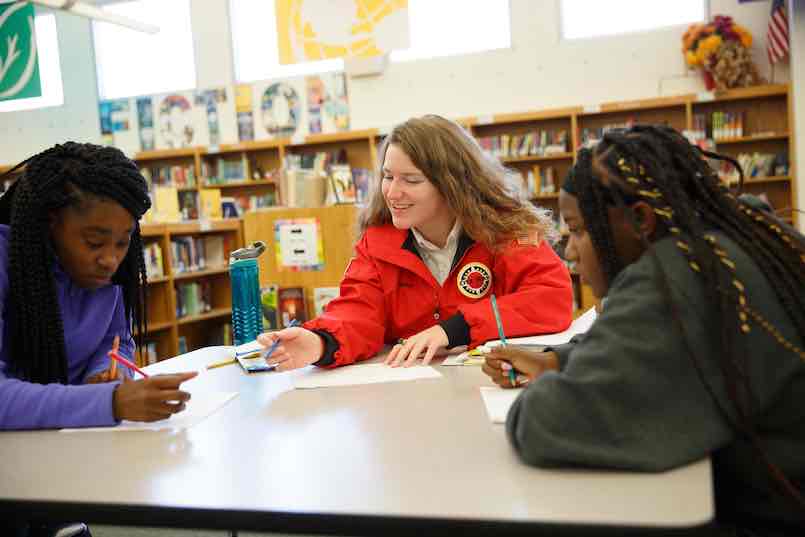 "The Women's Leadership Council is yet another testament to our commitment to our AmeriCorps members and their futures," said Jennifer Cobb, senior vice president and executive director. "With their mentors' guidance and support, these young adults will be ready to tackle their next steps and begin successful careers in our community."
Dr. Creshelle Nash of Arkansas Blue Cross Blue Shield and Stephanie Streett of the Clinton Foundation will serve as co-chairs of the Women's Leadership Council. The program will pair AmeriCorps members with mentors of diverse industries and backgrounds, including:
Sharita Bilson, Grace Place Therapy
Kenya Davenport, Southern Bancorp
Shannon Heard, Walton College of Business
Lahoma Howard, Parkview High School
Dr. Tochi Keeton, Healthwise Wellness
Charlotte Llewellyn, Clinton School of Public Service
Jennifer Long, Children's Protection Center
Chante Moy, Baptist Health
Veronica Neal, PEPPA Workspace
Kathleen Pate, Clinton Presidential Library
Taren Robinson, Blueprint Event Solutions
Jasmine Verser, UAMS
Stefanie Vestal, Clinton School of Public Service MPS Candidate 2024
Following a kick-off event on March 8 from 9:30-11 a.m. at the Junior League of Little Rock, the mentors will spend an additional eight hours meeting with their assigned AmeriCorps members. Over the course of two months, they will offer their mentees guidance on leadership skills, resume building, college or job applications and more.
The program is made possible by a gift from Chante and Roland Moy of Benton. Chante was moved to support the Women's Leadership Council because, as a young woman, she yearned for a mentor in her chosen field. The Moys are passionate about health equity, which aligns with City Year's commitment to building a diverse, inclusive and equitable future for all students.
To purchase a table or ticket to the Women's Leadership Council kick-off event, click here.
About City Year Little Rock: City Year Little Rock has been serving Central Arkansas since 2004. This year, AmeriCorps Members are full-time tutors and mentors in four Little Rock School District schools: Mabelvale Middle, Stephens Elementary, Cloverdale Middle, and J.A. Fair K – 8 Preparatory School.
About City Year: City Year helps students and schools succeed. Teams of City Year AmeriCorps Members provide support to students, classrooms, and the whole school, helping to ensure that all children receive a high-quality education that prepares them with the skills and mindsets to thrive and contribute to their community. Studies show that schools partnering with City Year were up to two to three times more likely to improve on math and English assessments. 
A proud member of the AmeriCorps national service network, City Year is supported by the Corporation for National and Community Service, local school districts and private philanthropy. City Year partners with public schools in 29 communities across the U.S. and through international affiliates in the U.K. and South Africa. Learn more at cityyear.org.