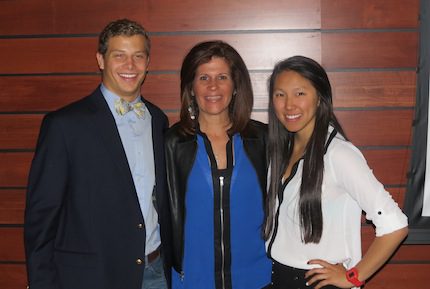 01 May

CHS swimmers receive state honors

Conway High School swim coach Christy Rye and several local swimmers took top state honors last weekend.

At the annual Arkansas Swimming Awards Event on Saturday, Tyler Crosson won the 17- to 18-year-old Arkansas Swimmer of the Year Award for the short course season and AJ Mainord won the 11-year-old Arkansas Swimmer of the Year award for the long course meters season.


Crosson and Jocelyn Woo – who are seniors Conway High – won the male and female Arkansas High School Swimmer of the Year. They are coached by Christy Rye, who was also voted the Arkansas High School Coach of the Year.


Crosson plans to attend Louisiana State University and Woo is undecided.


"The HAK Aquakids was well represented (with Crosson, Woo and Mainord)," said Tony Marleneanu, head coach. "Congratulations to all of them for their achievements!"