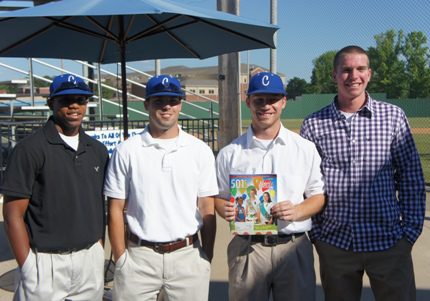 23 May

CHS players sign letters of intent

Four Conway High School baseball players recently signed national letters of intent to play college baseball.

The signings took place May 10 at the Conway baseball field.


The players and the colleges include:

Zach Crenshaw – Hendrix College.

Colin Fluesmeier – Lyon College.

Tyler Langley – University of Central Arkansas.

Alex Smith – U of A-Monticello.