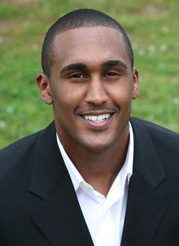 05 May 2013

CHS Class of 2013 to hold baccalaureate

Posted at 1:43 PMh

in

News

The Conway High School Class of 2013 Baccalaureate Service will be held at 6:30 p.m. Wednesday, May 8, at the James H. Clark Auditorium on the Conway High School campus.


The Baccalaureate service is student-led and sponsored by parents and community members.


The featured speaker will be Harvell Howard, a 1999 graduate of Conway High School. Howard is a graduate of Hendrix College and holds a master of public service degree from the University of Arkansas Clinton School of Public Service. He is pursuing a PhD. in leadership studies at the University of Central Arkansas and is the coordinator for student services success initiatives at the University of Arkansas at Little Rock.


Family and friends are invited to attend to celebrate the seniors' accomplishments and help emphasize the importance of their continued spiritual lives.


For more information, contact Sue Farris at 501.327.1163.