16 Nov 2018

Christmas Nativity: More than just a holiday decoration

by Donna Benton
Mike Kemp photo

The Christmas holiday is rich with tradition. One of my favorites has been around for centuries and is recognized all over the world. The nativity scene artfully symbolizes the very first Christmas. A simple scene of farm animals, angels, wise men bearing gifts and a doting mother and father, their gazes all fixed in reverence on a newborn baby Jesus. It is a great reminder through a flurry of jingle bells, satin ribbons, colorful lights and shopping mall Santas that Christmas is a time to celebrate the ultimate gift — the birth of Jesus Christ.

Many of us have always had a nativity scene as part of our Christmas decorations. In my house, it is the first decoration to go up and the last to come down, a reverential nod to the real reason for the celebration. 

Charlotte and Mark Strickland also have a nativity scene that takes center stage in their Conway home. Each piece of this large heirloom set was hand-painted by Mark's grandmother, Evah, nearly 50 years ago. It not only has spiritual significance for the Stricklands, but it is also an important piece of their family history.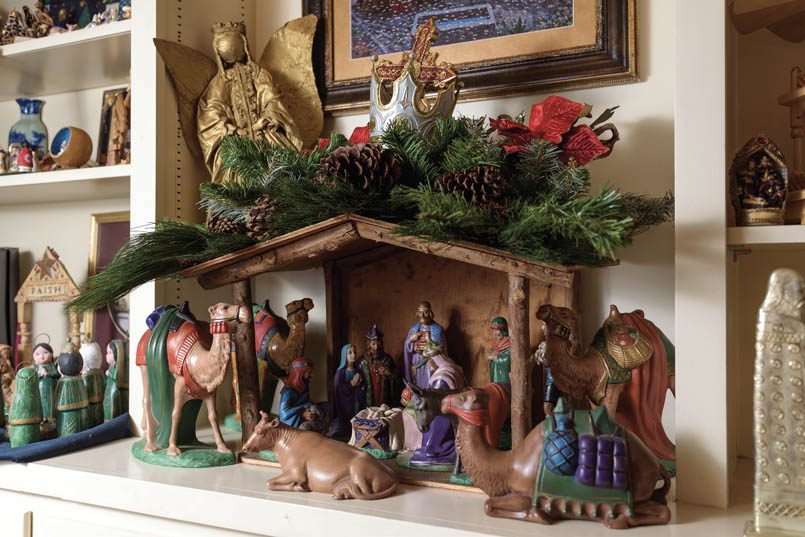 This inherited holiday symbol of faith and family sparked Charlotte's interest in nativities, and she began collecting them from home and abroad. "Many of my nativities I have acquired at flea markets or Goodwill," said Charlotte. "I do not spend a lot of money on them. If I did, I would feel guilty. I think spending a lot of money on nativities and then not having the funds for those in need would be very hypocritical of me." Charlotte keeps an eye out for new nativities on her travels as she points out a small handmade clay set that she collected while on a mission trip to Nicaragua. 
While Charlotte enjoys the hunt for new nativities, her most precious sets are those that have been given to her by friends and family. She points out a set made from banana leaves from her niece who lived for a time in Rwanda, one that her daughter Alissa brought back from Prague, then a small set from Argentina given to her by one of her students at the University of Central Arkansas. Friends have given her sets from all across the globe, including Czech Republic, Germany, Poland, Jerusalem, Costa Rica and Norway.
Charlotte recalls a time when she was unpacking one of her most prized sets and she discovered that the Baby Jesus was missing. As she frantically searched for the missing figurine, she found herself saying over and over, "Where is Jesus?" Charlotte had just been through some difficult times, and she realized that the missing Jesus also summed up her feelings about her recent challenges. "Where are you, Jesus?" said Charlotte. This revelation inspired her to sit down and pen her thoughts in a poem. She shares her poem in hopes that others who may be going through difficult times will remember that even in the silence, God is present.
Present at the nativity… I'm the one in the back…
It's been a long year. A hard year. 
And to be honest Lord, I have been indifferent and angry about "us." 
I was going to say, I have been absent from your presence.
But I can never be absent from your presence. You are always there;
it's just me that shifts back and forth.
I thought by this season in my life that I would be more mature
about hardship and loss.
But it seems like the older I get, the more layers of hardship and loss I wear.
I don't want to be a bitter person.
I want to be a person who wears their faith in you like a perfume 
– one that attracts not repels others. 
So, this Christmas God, forgive my anger, my disappointment, and sense of hopelessness. 
Remind me of your love, your faithfulness, and the hope you provide thru your son Jesus. 
Change my fists to outstretched hands of praise. 
Help me to love as you love. 
Help me to encourage others during their pain and loss. 
Don't allow any of what you're teaching me to go to waste. 
Thank you, God, for your consistency. 
For your ongoing grace. For "us."
I'm here. I'm present at the nativity. I'm the one in the back.
Charlotte Strickland
2017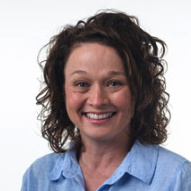 Latest posts by Donna Benton
(see all)