24 Aug 2023

Chow down at any cost

By Ben Gruita

Welcome back, friends, for another mediocre article written by me, the glutton who posts on the Facebook page called Ben Has Too Much Time on His Hands.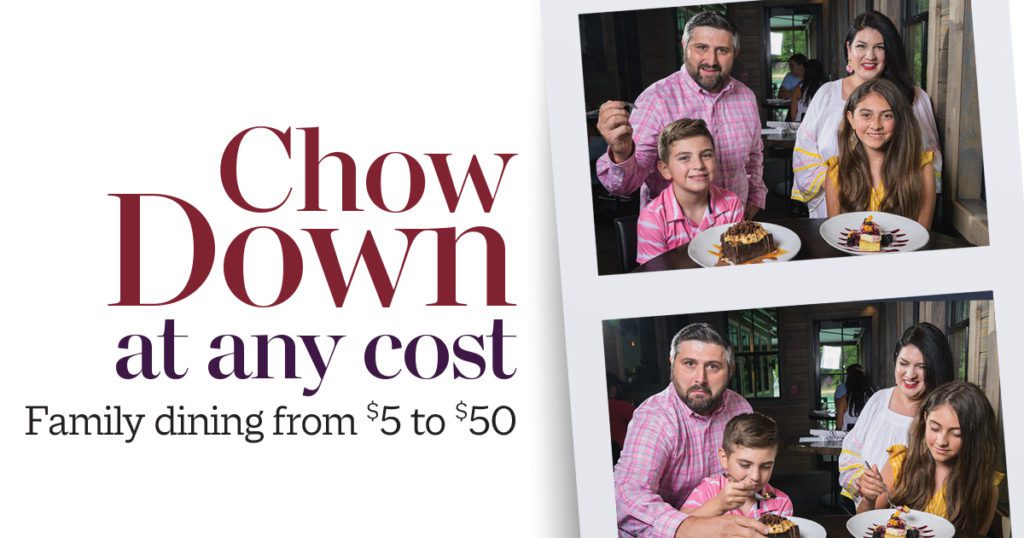 Kids are expensive, but I want you to think of me as your fairy godmother of cheap eats. I'm here to tell you about a few places around town that'll help the kiddos get full while not draining your bank account. Let's start off small. Payday doesn't always come fast enough, but for $5, I don't think you can get a better meal than at FRANKS on McCain Boulevard. They don't play when it comes to mile-high toppings and great service. This place is new, but you can tell they have years of experience in that kitchen.
What's that? You miraculously found a $10 bill in your wallet that somehow "others" skipped over? Say no more, I got you. Take that $5 from earlier, add it to the $10 and go as fast as you legally can to Smoking Bull in Greenbrier. When I tell you that I am willing to risk secondhand smoke because I keep wanting to stand by their smoker, I'm not joking. I will risk it and do so with a smile on my fat face. I've had much barbecue in my life, but their ribs are so good, it'll make your kids think you're cool. After all, anyone who knows about food that good should be at least given a high five and an ugly tie on Father's Day.
Those $5 and $15 meals are not fancy enough for you? OK, high roller. Being a parent is very rewarding and draining. Let's put being a parent to the side for a second and talk relationship with your spouse. As a husband, I always want my wife to look at me and think I look good. Sure, it grosses out the kids to see us holding hands and, sure, I could spend time in the gym in order to get in shape, but that makes me sweat and the gym never has good snacks. Instead of the gym, I take the family to Point Remove Brewing Company in Morrilton. For under $20, she can have a fantastic appetizer and some of the best drinks you've ever had. After a couple of those suckers, your spouse will think you're hot or at least decent- looking. Oh, and the kids love the outdoor playing area. Kids run around and play while you enjoy adult conversation. It's a WIN/WIN.
Now we've come to what I call "the top-of-the-line family outing." You want a place so good that your tastebuds will sing in ways you didn't know possible? You want a place so good that your kids will actually eat? Let me tell you about one such place that looks so exclusive your kids will think you're kin to the Walmart family. A place where the food is so phenomenal, you'll swear the chef sprinkled some magic on the plate. Now if you go here, I cannot be held liable for your kids spreading rumors that you know people. You ready to know the name of this place? You sure? Once you go, you'll forever be changed. Cypress Social is where you need to go.
Sure, you'll spend $50 on a meal, but OH, WHAT A MEAL. 
If you do go and thanks to that meal, your kids finally call you dad while making eye contact and forgetting about their phones … well then, my job is done. Remember, friends, food should be enjoyed, and it doesn't matter if it's $5 or $50. Memories are what matter. Now, go out there and make some.
Follow my weird FB/Insta/TikTok and KitKat page called Ben Has Too Much Time On His Hands for more odd posts. Next week, we're naming a stuffed squirrel.