Apr 26, 2019

Chosen: Greenbrier family grows through faith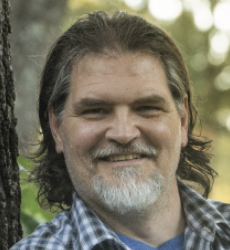 Latest posts by Dwain Hebda
(see all)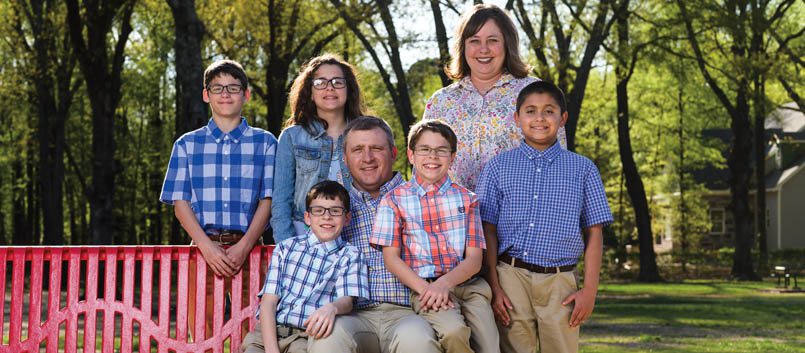 by Dwain Hebda
Mike Kemp photo
Every year, Mandy Talley sets up shop in her sixth-grade homeroom at Greenbrier Public Schools, and in the opening weeks of the new year, she looks for The One. It's a habit cross-wired into her as an educator and a lover of children. 
"Every year, my husband Doug will look at me and say, 'Who's it going to be this year?'" she said. "That's just how I am. I just love kids. It's always on my heart."
Talley can spot kids who need something extra a mile away — the ones whose life experience has painted over their potential with several coats of sorrow, mistrust and self-doubt. It's not hard if you know what to look for, and after 17 school years, she can pick them out in her sleep. 
Not that she doesn't have her cheat sheets. Having volunteered at Soaring Wings through her church, Talley knew these were children who've had a rough ride in life. So, she always looks for them first to give them that extra measure of time and expertise. 
That's how a boy named Aiden became The One last school year. The lad may have been a new face, but Doug knew he was coming.
"From the first year she taught, there's always been some special kid," he said nonchalantly. 
Still, neither Mandy nor Doug could have imagined how differently things would turn out this time. Then again, maybe they did know. Lord knows the signs were all there.
"[Aiden] would share things with me, and the more he shared, the more he tugged at my heart," Mandy said. "I knew he had a twin sister, and she had a class where she'd walk right in front of my classroom every single day. Every day, my eyes were fixed on this little girl and would just follow her all the way down the hallway."
Having been through this process before — the couple adopted their son Luke, now 11, as an infant — Mandy was convinced the Almighty was tapping their shoulder again.
"Doug didn't believe me at first," Mandy said. "I think he kind of thought, 'OK, it's just another kid that she's latched onto. This will be over in a year maybe.' I think he finally realized I was serious."
For his part, Doug confessed seeing signs of his own that this was what the couple was meant for.
"When we moved back up [to Greenbrier] from Vilonia, we wanted some property," Doug said. "We landed on 10 acres here, and the house is way too big for just three of us. Now all of a sudden, the house made sense."
As for the four siblings, time in the system, which included being split up, had taught them to be wary. Aiden, the self-appointed guardian of his sister and brothers, carried himself with an edge that comes with having grown up too soon.
"I thought it was creepy sometimes," he said of Mandy's extra classroom attention. "I just thought she was just trying to get me in trouble some sort of way.
"But they were a good family. They went to church all the time, and they just made me happy whenever I saw them."
Their minds made up, the Talleys got to work. Mandy was in regular contact with Soaring Wings to get updates on the kids' legal status while she and Doug saw to the things prospective families must accommodate to be eligible to adopt. 
"They were very enthusiastic from the very beginning," said Jason Bollinger, Soaring Wings campus director. "They really felt drawn to these children right as the parents' rights were going to become terminated. We had to ask them to pump the brakes a little bit until everything was finalized. Mandy just felt a very strong calling that these are children they wanted to be part of their lives."
By the end of the school year, the Talleys were a fully open adoptive household, and the four siblings spent most of June there as a trial run. On Feb. 20, 2019, Aiden, his twin sister Amaris and twin younger brothers Matt and Malik joined the family permanently. 
"I was a little scared on adoption day because I didn't know what was going to happen," Aiden said. "Then I figured, maybe we're just going to be together the rest of our lives now, and that was happy."
As for Mandy and Doug, they see their decision to adopt as simply what they were put here to do. Everything else is just details.
"Throughout the whole process I would question Doug and make sure he was OK with this. He would say, 'Mandy, the door is open,'" she said. "You just have to take that leap of faith and open that door. I did not seek out to adopt four children. I just sought out God, and it just happened."
"Matthew West sings a song, 'Do Something,'" Doug said. "He described a bunch of problems going on in the world, and he said he shook his fist at heaven and asked God why don't he do something. Well, God told him he did. He said, 'I created you.'
"That's just kind of where I landed at. It's easy for everybody to fuss and complain about all the problems in the world and nobody's doing anything. It was just time to do something."