24 Jan 2014

Chocolate lover's holiday

by Don Bingham

No month of the year shouts "chocolate" more than February!

Hopefully the gained pounds from the Christmas holidays are lost and we can indulge in a rich and exciting chocolate treat for Valentine's Day! Really, this decadent chocolate creation is incredible any time of the year, but it is especially good for the Valentine celebration!


This dish has been in our "favorites" collection for many years. We served it at a restaurant we operated, it has been on the menu for the Governor's Mansion, it freezes well, it multiplies easily to create a masterpiece for a crowd and it is geared for the seriously rich chocolate lovers!


The recipe was first given to us by Nathalie Dupree, a professional cook and chef. We met Nathalie at a cooking school presented by The Cloister Hotel in Sea Island, Ga., many years ago. This recipe has been a grand addition to almost all of our holiday tables.


Boule De Neige is translated to mean a ball of night, dark chocolate — in this case, a chocolate-covered snowball!


When you first read the recipe, it may sound a bit intimidating, but it is quite easy to produce. We have given a step-by-step recipe to make it simple for you to prepare and enjoy. You will want to be aware of some of the "tricks" to preparing this dish, one of these being the baked product must be chilled before it can be released from the foil-lined pan and shaped as you wish. It could be in the shape of the snowball, or it might be a heart, a bell for Christmas or even an Easter egg for future presentations.


It's amazingly versatile! It's wonderful. Enjoy!


Boule De Neige
Chocolate Snowball

8 ounces semi-sweet chocolate
1 cup granulated sugar
1/2 cup boiling water
1 cup (2 sticks) butter, at room temperature, each cut into six pieces
4 large eggs
1 tablespoon cognac or rum
Decoration:
1 cup heavy cream
2 tablespoons granulated sugar
2 teaspoons cognac or rum

Line a five-cup charlotte mold or soufflé dish with double thickness of foil. Place chocolate, broken into pieces, and sugar into bowl of food processor fitted with steel blade. Turn on/off four times to get mixture started, then let machine run until chocolate is finely chopped. With machine running, add boiling water through feed tube. Let machine run until mixture is thoroughly mixed and chocolate is melted. Add butter and process to combine until butter is blended completely into chocolate. Add eggs and cognac/rum. Let machine run 10 seconds. Pour mixture into prepared mold or dish; bake at 350 degrees 45-60 minutes until a thick crust has formed on top. The mixture will recede as it cools. Let cool. Wrap airtight and refrigerate. Will keep up to two weeks and may also be frozen.

To serve: Peel off foil (mixture will look sticky and irregular). Whip cream until thick with electric mixer, sweeten and flavor. Fill pastry bag fitted with a medium size star tube; cover mold, bottom side down, completely with rosettes so no chocolate shows. Chill until served. Cut in small slices. Makes 8-12 servings.
---
Recognized throughout the state as an accomplished chef, Don Bingham has authored cookbooks, presented television programs and previously served as the executive chef at the Governor's Mansion. He is now the director of special events at the University of Central Arkansas.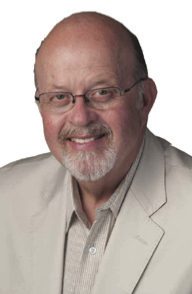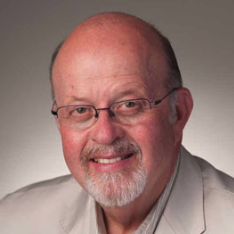 Latest posts by Don Bingham
(see all)