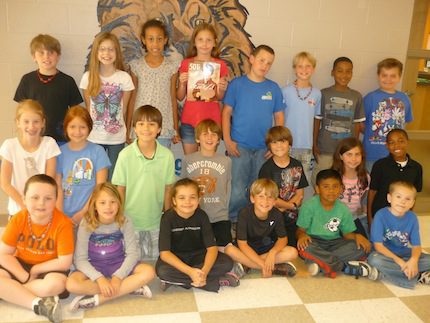 14 May 2012

Chicken Dance Marathon to benefit Kenya children

Posted at 7:00 PMh

in

News

Conway schoolchildren will be participating this week in the annual "Chicken Dance Marathon" to help young people in Kenya.

The brainchild of Dr. Mark Cooper, professor of early childhood and special education at the University of Central Arkansas, the event raises money for the Kipsongo slum in Kitale, Kenya, while increasing awareness of service learning opportunities for schoolchildren and their partnerships with businesses, corporations, churches and anyone else who wants to get involved in the project.


In three years, the "Chicken Dance Marathon" has raised $35,000 for various Kitale charities, including the Seeds Children's Home Orphanage, the Bread of Life Feeding Center and the Seeds Academy. A construction team from Arkansas, Florida and Kenya built a chicken coop, which has been filled with about 2,000 chickens, whose eggs have been of a source of revenue and food for the slum.


The "Chicken Dance Marathon" was born in the Conway School District at Woodrow Cummins Elementary School in 2009 and has spread to other Conway schools, the England School District and the Guy-Perkins School District.


Woodrow Cummins students have scheduled their Chicken Dance for Friday, May 18.


For more information about partnering with Chicks for Children or hosting a Chicken Dance Marathon, contact Cooper at 501.450.3171 or [email protected] or visit chicksforchildren.org.