18 Nov 2017

Chess pie makes holiday appearance

by Don Bingham
Mike Kemp photo


Pies are great traditions, any time of the year, but we have a new version of the chess pie that will grace our holiday tables this season!


The chess pie, historically, is a bit uncertain as to its origin. The most popular story is that it came from England and survived many variations in the process. From "Jes Pie" to a cheese-less cheesecake, there are many sweet offerings in this popular pie. Some of these choices are English Lemon Curd, buttermilk pie, egg custard pie, maple sugar pie, vinegar pie and more! Some chess pies are made with brown sugar, orange juice or lemon juice, and even chocolate chips on the bottom.

At a recent Harvest Festival, I was a winner of a cake walk – an old tradition of walking around a circle and hoping to land on a winning number for a cake, pie or cookies. In this particular cake walk, we were invited to select from a 16-foot table of homemade sweet delicacies. I immediately spotted a coconut chess pie, and with bulldog tenacity made sure the chess pie was mine! It took a bit of effort to find someone who knew the baker, but with tireless investigation, I found the pie was made by Vickie Wright of Conway.


My wife and I have published a Coconut Chess Pie, but this one is lighter, more akin to the egg custard, and makes its own crust. When I arrived home with this pie, my wife and I both declared it would appear on our holiday tables! Thank you, Vickie, for sharing this recipe with us and our readers!


Included are a few of the chess pie options. I'm sure there are many more! Merry Christmas and enjoy this version of the chess pie!


Grandmama's Chocolate Chess Pie


1 1/2 cups sugar
1/4 cup (1/2 stick) butter, melted
3 1/2 tablespoons unsweetened cocoa powder
2 large eggs
1 teaspoon vanilla extract
1/2 cup evaporated milk
1 pie crust (9-inch), unbaked
Powdered sugar, if desired, to dust the top


Preheat oven to 350 degrees. Combine sugar, melted butter, cocoa powder, eggs, vanilla and evaporated milk in a large mixing bowl. Beat with an electric mixer at medium speed until well combined, about 1-2 minutes. Pour mixture into unbaked pie crust and bake until set in the center, 35-40 minutes. Allow to cool completely. Dust with powdered sugar, if desired. Excellent served at room temp or chilled. Store, covered, in the refrigerator.


Coconut Chess Pie (from Vickie Wright)

4 eggs
1 3/4 cups sugar
1/2 cup flour
1/4 cup oleo
2 cups milk
1 1/2 cups coconut
1 teaspoon vanilla


Mix ingredients in order of ingredient list. Pie will make its own crust, so place filling in crust-less pie pan to bake. Bake at 350 degrees for 45 minutes or until golden brown. The middle will appear soft. Be sure to grease pie plate.


Buttermilk Custard Pie


1 1/2 cups sugar
3 whole eggs
1/2 cup butter
1 teaspoon vanilla
1 tablespoon cornstarch
1/2 cup buttermilk


Cream butter and sugar. Add eggs, well beaten but not stiff. Add cornstarch and vanilla. Beat until blended before stirring in the buttermilk. Pour into 9-inch pie pan lined with unbaked pastry. Pre-heat oven to 450 degrees. Place pie in oven and reduce heat to 350 degrees. Bake 35 minutes or until done.


Bingham's French Coconut Pie


1 cup butter, melted
6 eggs, beaten
1/2 cup all-purpose flour
3 1/2 cups granulated sugar
1 cup buttermilk
1 teaspoon vanilla
2 unbaked pie shells (9-inch)


Add butter to eggs. Add combined dry ingredients, buttermilk and vanilla. Pour into two pie shells; bake 45 minutes at 350 degrees. Two cups of coconut may be added to uncooked mixture if desired and a pinch of nutmeg.


Vinegar Pie*


Flaky pastry dough
2 large eggs
1 cup sugar, divided
1 tablespoon all-purpose flour
1 cup cold water
2 tablespoons cider vinegar
Cinnamon for dusting
Lightly sweetened whipped cream


Special Equipment


A 9 to 9 1/2-inch round fluted tart pan (1-inch deep) with removable bottom pie weights or raw rice.


Make pie shell


Roll out half of pastry dough (reserve remainder for another use) on a lightly floured surface with a floured rolling pin into a 12-inch round. Fit dough into tart pan and trim excess, leaving a 1/2-inch overhang. Fold overhang inward and press against side of pan to form a rim that extends 1/4 inch above pan. Prick bottom of shell all over with a fork and chill 15 minutes.


Preheat oven to 400 degrees. Line shell with foil and fill with pie weights. Bake in middle of oven until edge is pale golden and sides are set, about 20 minutes. Remove weights and foil and bake shell until bottom is golden, 8-10 minutes more.


Make filling while shell bakes


Whisk together eggs and 1/4 cup sugar in a bowl until blended well. Whisk together flour and remaining 3/4 cup sugar in a 1-quart heavy saucepan, then whisk in water and vinegar. Bring to a boil, whisking until sugar is dissolved. Add to egg mixture in a slow stream, whisking constantly.


Pour filling into saucepan and cook over moderate heat, stirring constantly with a wooden spoon, until filling coats back of spoon and registers 175 degrees on an instant-read thermometer, 12-15 minutes. (Do not boil.) Immediately pour filling into a 2-cup glass measure. If pie shell is not ready, cover surface of filling with a round of wax paper.


Reduce oven temperature to 350 degrees, then pour hot filling into baked pie shell in middle of oven and cover rim of crust with a pie shield or foil (to prevent overbrowning). Bake pie until filling is set, 15-20 minutes, then cool completely in pan on a rack. Dust evenly with cinnamon.


*Recipe from epicurious.com and researched for 501 LIFE. The original recipe called for a small pie plate, but we found the pie worked beautifully in a tart pan.
---
Recognized throughout the state as an accomplished chef, Don Bingham has authored cookbooks, presented television programs and planned elaborate events. Today, he is the administrator for the Governor's Mansion.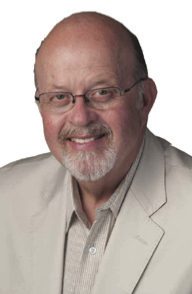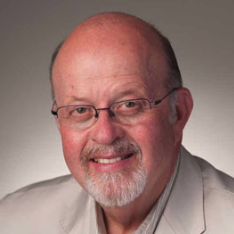 Latest posts by Don Bingham
(see all)