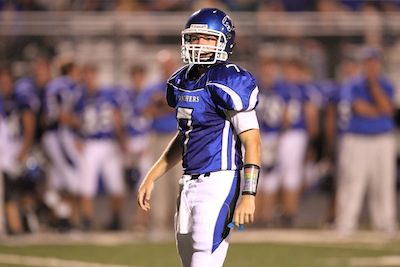 02 Nov

Chase Roberts 'a team player'

by Sonja Keith


Chase Roberts remembers watching TV as a youngster and dreaming of playing as a quarterback. Today, he's living that dream as a member of the Greenbrier Panthers.


A son of George and Kristy Roberts, he played flag football in the first and second grades while living in Oklahoma. In the fourth grade, he began playing tackle football.

Growing up, Roberts enjoyed watching pro football on TV. His recalls his favorite player was quarterback John Elway of the Denver Broncos.


While he has played other sports, Roberts enjoys most the team aspect of football, explaining that few sports have to rely so much on every player on the entire team. "It parallels life," he said. "Everybody has to be on the same page."


Recognizing his contributions on and off the football field, Greenbrier Coach Randy Tribble nominated Roberts for the 501 Football team for his commitment and work ethics. "He's a team player – he studies and prepares."


Playing with teammate Neal Burcham – who is also his good friend – Roberts admits he doesn't get to play as much as he would like but he makes a solid contribution in preparation for each week's matchup. "At practice, that's where I help the team out."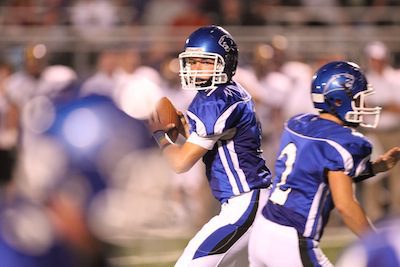 Tribble describes Roberts as an unselfish player who is fair, honest and an encourager who cares more about others and will do anything for the team. "He makes the team better by the way he practices," he said. "He helps everyone else – it's like having another coach on the field."

Roberts was also recognized for his willingness to give back to the community. He volunteers with youth camps, helps coach youth football and is a leader in his church youth group.

His faith is an important aspect of who he is, on and off the football field. "The one thing I would want people to know is the reason I act and I play the way I do is so people would see an example of Christ and what he did for me."

A senior, Roberts is considering several options after graduation, including attending Central Baptist College. He thinks perhaps he will be a minister, a missionary or a football coach – or a combination of the three.

"I'm not exactly sure what God's will is for my life," he said. "I love football and I'd love to continue to play but it's God's will."