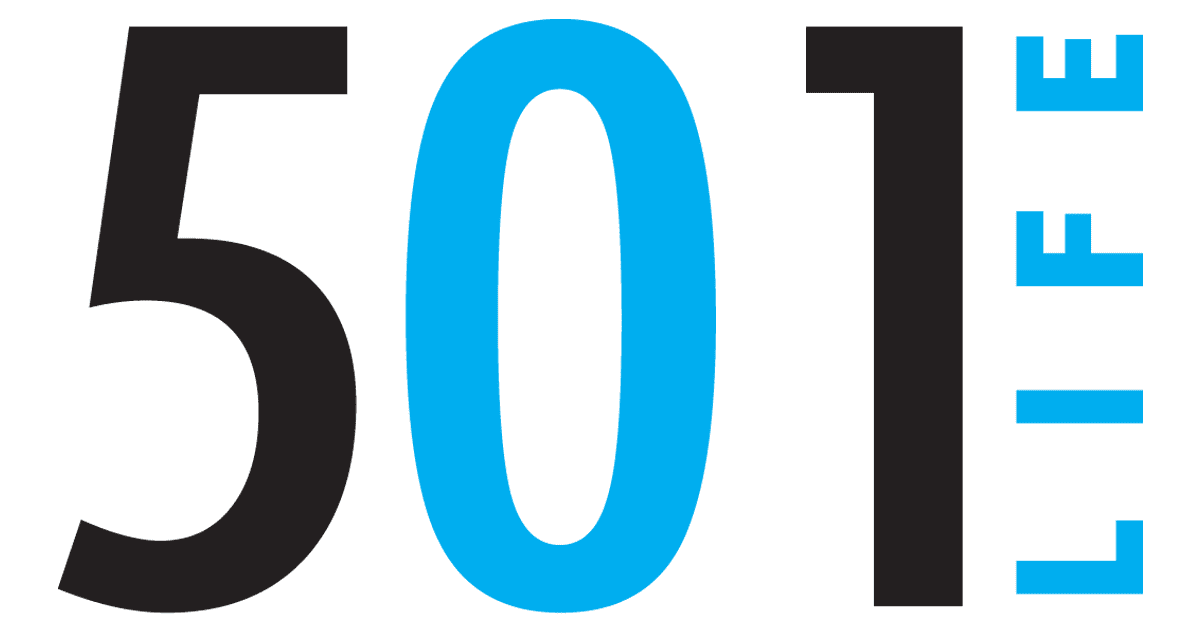 19 Mar

Chamber announces award recipients

An awards ceremony recognizing individuals and businesses that have made a difference in Conway over the past year is one of the highlights of the Conway Area Chamber of Commerce's Annual Meeting.


This year, the chamber's highest individual recognition — the Distinguished Service Award — was presented to Stephen L. Strange, Sr. and Linda Tyler. Debra Robinson was selected to receive the prestigious Good Neighbor Award.


"We are thrilled to see the level of interest in our awards program," said Brad Lacy, president and CEO of the Conway Area Chamber of Commerce. "Our nominations doubled this year, making it a tough decision for the judges. This resulted in a few ties for the first time.


"The award recipients represent the diversity of our membership and feature new businesses as well as seasoned leaders who have helped make Conway the great place we enjoy today."


The three, along with other winners, were recognized at the annual meeting, held March 19, at the University of Central Arkansas HPER Center.


501 LIFE is the awards sponsor for the chamber's annual meeting.

Distinguished Service Award

The Distinguished Service Award is the Chamber's highest form of recognition. Established in 1957, this award is presented annually to an individual or group who has rendered special service for the benefit of the community. Candidates have demonstrated an active leadership role for the betterment of the community through their involvement in business, civic and social service organizations.

Stephen L. Strange, Sr.
President, American Management Corporation


Stephen L. Strange, Sr. is president and founder of American Management Corporation. He grew AMC from a small insurance agency to a major corporation that serves insurance companies, petroleum companies, franchise operations and independent insurance brokers and agents. With 200 employees in Downtown Conway, the company has helped transform the area into a hub for white-collar jobs.


Strange was instrumental in launching a degree program in insurance and risk management at the University of Central Arkansas, which has become one of the top 15 collegiate insurance programs in the nation.


Strange is also a civic leader and philanthropist. He has helped with numerous capital campaigns and fundraising efforts in support of Hendrix College, UCA, Conway High School, the Boys and Girls Club, Braves Field and Arkansas Children's Hospital Foundation.
Linda Tyler
Human Resources Executive, TargetSmart Communications

As a former member of the Arkansas House of Representatives, Linda Tyler is a well-known leader in Conway. During her term in the state Legislature from 2009-2012, Tyler chaired the Public Health, Welfare and Labor Committee and co-chaired the Taskforce for Abused and Neglected Children.

Tyler's volunteer and community service is extensive. She is the current chairperson of the Conway Regional Foundation Board and served on the board for Conway Regional Health System for 12 years, including as board chairperson from 1989-1990.

Other community service involvement has included the National Association for the Advancement of Colored People, the University of Central Arkansas board and the National Kidney Foundation, among others. Tyler is a human resources executive at TargetSmart Communications and previously worked as a senior executive for Acxiom.
Good Neighbor Award
Debra Robinson
Executive Director, Faulkner County Senior Citizens Center

Debra Robinson has devoted her career to enriching the lives of senior citizens in Faulkner County. For more than 35 years, she has served as executive director of the Faulkner County Council on Aging, which consists of six senior citizens centers, including the Ola and John Hawks Senior Wellness & Activity Center in Conway.

Robinson led the $2 million fundraising campaign to purchase and renovate the new Conway center. Since it opened at its new location in September, daily attendance has increased by nearly 50 percent and activity participation has increased by 75 percent. She also oversees the program's meal delivery service, which prepares and delivers more than 70,000 meals to seniors in their homes each year.

Robinson's expertise in her field is widely respected; she has appeared before the U.S. Congress to address issues pertaining to senior citizens.

Established in 1973, the Good Neighbor Award is presented annually to an individual who has given of his or her time and talents. Candidates are known for going beyond the call of duty to help others. The nominee exemplifies outstanding public service to the Conway area.

Young Business Leader of the Year

The Young Business Leader Award recognizes a community business leader, age 40 or younger, who has helped create a more vibrant business and social environment for all of Conway's residents.
Danny Patel
General Manager/Owner, Country Inn & Suites

Danny Patel is the owner and general manager of Country Inn & Suites. The hotel has received numerous awards since it opened in 2009, including the Trip Advisor Excellent Hotel Award (2009-2014), the Best Guest Satisfaction Award (2010-14), as well as the President's Award (2010-14) and Best Hotel Award (2010) fr
om Country Inn & Suites.

Patel devotes his time and services to support causes dear to him. He offers free hotel accommodations to veterans and to the Arkansas Association for the Blind. He is an active member of the Conway Area Chamber of Commerce and the Conway Development Corporation. He also serves on the Conway Advertising and Promotion Commission.

In 2012, he received the Chamber's Minority Enterprise Development Outstanding Entrepreneur award.
Business Executive of the Year

The Business Executive of the Year Award recognizes the owner, executive or president of a business who has displayed outstanding performance in either an individual or collaborative endeavor. The nominee is a driving force behind the company and works to maintain an enriched business climate and an enhanced quality of life in Conway.
Todd Ross
President & CEO, Preferred Medical

Todd Ross is president and CEO of Preferred Medical. Ross purchased the medical supply company in 2002 and relocated it from North Little Rock to Conway. Since the acquisition, sales have increased from $1 million to $50 million annually.

Ross serves on a number of boards related to his industry and the community. He is the chairman-elect for the Health Industry Trade Association, a national medical supply association, and is on the board of directors for the Health Industry Distributor Association.

Ross is also a member of the University of Central Arkansas Foundation's board of directors, where he is on the facilities committee. He has purchased buildings and property in Downtown Conway with plans to enhance the area with additional entertainment, dining, office space and housing options.
Business of the Year

The Business of the Year Award recognizes businesses for their continued growth, innovation and community involvement. It is the premier honor to the best overall business in Conway and is presented in the following categories: Outstanding Nonprofit, Outstanding Hospitality, Outstanding Retailer, Outstanding Large Employer (100 employees or more) and Outstanding Small Business (99 employees or fewer).
OUTSTANDING NONPROFIT
Faulkner County Council on Aging/Senior Citizens Center

The Faulkner County Council on Aging's mission is to help senior adults remain active and independent and to enhance their quality of life. Established in 1974 as a small program in Conway, the organization now manages six senior citizens centers, prepares more than 135,000 meals each year for the centers as well as for home delivery and provides transportation to seniors' medical appointments.

Forty years after its founding, the Faulkner County Council on Aging completed a $2 million "Make It Happen" campaign to purchase and renovate a new 18,750-square-foot Conway center.
Since it opened in September, the Ola and John Hawks Senior Wellness and Activity Center has experienced a nearly 50 percent increase in daily attendance. Various, no-cost outreach programs and services, including a new fitness center, have led to a 75 percent increase in activity participation.
OUTSTANDING LARGE EMPLOYER
Conway Regional Health System

With 1,260 employees and $60 million in total workforce compensation, Conway Regional Health System is among the largest employers in Faulkner County.

Conway Regional works to improve the health of the communities it serves through its acute-care medical center, rehabilitation hospital, nationally recognized fitness center, outpatient imaging center, therapy centers and its six medical clinics located throughout Faulkner County and surrounding counties.

Conway Regional's compassion for the community was most evident in April 2014 when the Emergency Department staff cared for more than 120 patients after a tornado struck the communities of Mayflower and Vilonia. President Barack Obama recognized the staff's life-saving efforts during his visit to the state following the storms.

In September, Conway Regional became the first organization in its five-county market area to receive the prestigious Arkansas Governor's Quality Award for its commitment to excellence in medical care.
OUTSTANDING LARGE EMPLOYER
Klaasmeyer Construction Company

Eugene Klaasmeyer founded Klaasmeyer Construction Company in 1971 with one cable plow, one backhoe and five employees. The Conway-based utility contracting company has since grown to a $30 million-a-year business with 140 full-time employees, a large number of subcontractors and a client portfolio spanning 12 states.

Klaasmeyer Construction is the master contractor for Windstream Communications. The company also has worked for AT&T, Verizon, CenturyTel, DeSoto Gathering Company, Arkwest Communications, Level 3 Communications and other independent companies in the region.

In its early years, Klaasmeyer Construction brought the first telephone service to several rural communities in Arkansas. Today, the company brings high-speed, fiber optic service to homes and businesses as well as constructs water and natural gas pipelines. As part of its scope of work, Klaasmeyer Construction responds to hurricanes, ice storms and tornadoes and provides volunteer assistance to local communities affected by natural disasters.
OUTSTANDING HOSPITALITY
Conway Management Inc.

Conway Management Inc. is a privately owned investment company specializing in hotel ownership, management and consulting. Four local hotels — Holiday Inn Express & Suites, Comfort Suites, Candlewood Suites and Comfort Inn & Suites — comprise Conway Management. The company also owns How Do You Roll? — a fast-casual sushi restaurant located in The Village at Hendrix.

Whether the goal is to provide comfortable accommodations to tourists and business travelers or to bring an unconventional food establishment to Conway diners, Conway Management keeps excellent customer service at the forefront. The company has been part of the Conway community for more than 30 years and continues to look for ways to enhance the place it calls home.
OUTSTANDING SMALL BUSINESS
Arkansas Eye Care Group

Arkansas Eye Care Group offers a full spectrum of optometric eye care services, including complete eye exams, contact lenses and glasses, glaucoma testing, pre-operative and post-operative surgical care, low-vision rehabilitation and LASIK eye surgery. The eye care clinic relocated its practice to the western side of Conway to provide convenient service to residents in that growing part of the city. Arkansas Eye Care Group also has an office in Clinton.

The clinic's four optometrists –— Dr. Shane Ford, Dr. Eric Robbins, Dr. Hunter Scaife and Dr. James McCoy — have been active members of their state and national associations since beginning their practice. The doctors' commitment to their industry is reflected in Arkansas Eye Care Group's comprehensive services and exceptional care. The clinic provides free vision care and glasses for the Vision USA program and the Brandon Burlsworth Foundation.
OUTSTANDING SMALL BUSINESS
Arkansas Roofing Kompany/Equinox Outdoor Concepts

Arkansas Roofing Kompany is a full-service roofing company serving the residential and commercial roofing market. Its sister organization, Equinox Outdoor Concepts, specializes in solar-powered louvered roofs that transform outdoor spaces with the touch of a button. To date, the company has installed more than 100 solar-powered louvered patio coverings on residential and commercial projects across the state. Arkansas Roofing Kompany and Equinox Outdoor Concepts have participated in 15 home shows and local events in Arkansas, winning "Best of Show" in the 2014 Northwest Arkansas Home Show in Springdale.

Owners Debbie and Tim Goodwin consistently give their time and resources to better the community. The couple designed two areas for the 2014 Conway Symphony Orchestra Designer House. They volunteer regularly with the Arkansas Dream Center and hire and train college students for apprenticeships.
OUTSTANDING RETAILER
Bell & Sward Gentlemen's Clothier

When Bell & Sward Gentlemen's Clothier opened its doors in April 2014, it became Conway's first clothing store in 15 years to cater exclusively to men. Bell & Sward has not only filled a void in the community when it comes to men's fashion, it also has helped enhance Downtown Conway's reputation as a shopping destination. The retailer carries a number of brands typically only available in more populated areas, attracting shoppers from around Central Arkansas.

Customers can expect to receive a personalized shopping experience at Bell & Sward — from wardrobe planning to custom tailoring. Owners Erik Sward and Zanette Bell are usually on hand to provide one-on-one assistance to each customer who walks in the door.