01 Jun

Central Baptist's Seats named player of the year

After helping her team win the NCCAA Softball World Series, Allison Seats has been named the Player of the Year. Additionally, Central Baptist College softball coach Jordon Jones was named Coach of the Year.

Seats, from Jacksonville, had a historic season for the Mustangs, joining an elite list of players to hit 20 home runs and drive in 70 runs in a season.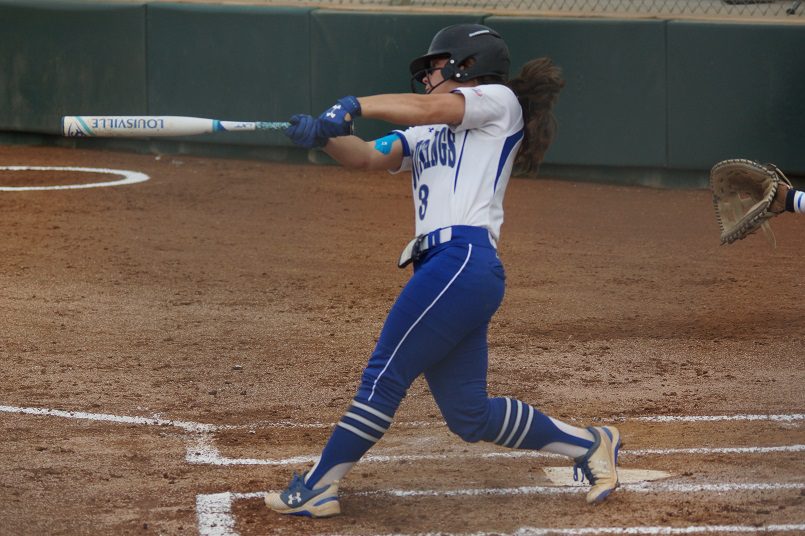 In addition to being the Player of the Year, she was an NCCAA first-team All-American while also being recognized as the NCCAA Central Region Player of the Year, American Midwest Conference Freshman of the Year and a first-team all-conference selection.
Jones broke records in her first year leading the Mustangs. Her 42 wins were the most by a first-year head coach in school history and she led the team to a 16-game winning streak that propelled them to within a game of the NAIA National Tournament. She also had an outstanding postseason record, going 7-2 in both the AMC and NCCAA playoffs.
Hunter Clark was also selected as a third-team All-American. Clark hit 13 home runs and drove in 56 runs this season, her final as a Mustang. She was also selected to the AMC's first-team.