by Tiffany Block
One of the things that I enjoy most about living in the 501 is the people. I believe the 501 is a great place to reside because there is so much to offer. Driving through the area, you'll notice beautiful scenery as well as bountiful natural resources. Trees, lakes, bridges…I love to take it all in on a brisk Sunday afternoon.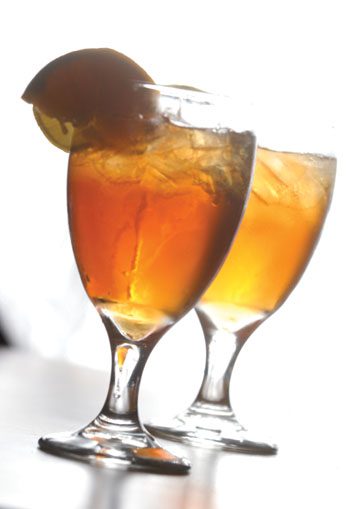 Not only is it a good place to live but it is also a great place to work and retire. The culture is very diverse and you'll find people from all walks of life. It's fantastic to live in a place where many people know you and many greet you by name as you shop at the local stores.
In determining this month's featured recipes, all of these factors were taken into consideration. I thought about Arkansas and things dear to those of us that live in the 501 region. We enjoy celebrating. We celebrate birthdays, anniversaries, babies and so much more. For every occasion there is a celebration and at the center of that celebration is great food.
This month, I have included recipes for dishes Arkansans love. What I appreciate the most is that all of these dishes are very simple but yet so delectable. I hope you will enjoy them as much as I do.
Good Ol' Sweet Tea
2 cups sugar
1/2 gallon water
1 tray ice cubes
3 family sized teabags of orange pekoe tea
3 cups cold water, or as needed
Pour the sugar into a large pitcher. Bring water to a boil in a large pan. When the water begins to boil, remove from the heat, and place the teabags in. Let steep for 5 to 6 minutes.
Remove tea bags, and return tea to the heat. Bring just to a boil, then pour into the pitcher, and stir until the sugar is dissolved. Fill the pitcher halfway with ice, and stir until most of it melts. Then fill the pitcher the rest of the way with cold water, and stir until blended.
Triple-Cheese Macaroni
1 (16 ounce) package elbow macaroni
2 eggs
1 (12 ounce) can evaporated milk
1/4 cup butter, melted
2 tablespoons prepared mustard
1 teaspoon seasoned salt
1 teaspoon pepper
8 ounces process cheese (Velveeta), melted
2 cups shredded mild Cheddar cheese, divided
2 cups shredded sharp Cheddar cheese, divided
Cook macaroni according to package directions. Meanwhile, in a large bowl, whisk the eggs, milk, butter, mustard, seasoned salt and pepper until combined. Stir in the process cheese and 1-1/2 cups of each cheddar cheese.
Drain macaroni; stir into cheese mixture. Pour into a greased 3-qt. baking dish. Top with remaining cheeses. Bake, uncovered, at 350 degrees F for 25-30 minutes or until cheese is melted and edges are bubbly.
Buttermilk Pound Cake

3 cups all-purpose flour
1/4 teaspoon baking soda
1/2 teaspoon salt
1 cup butter
3 cups white sugar
6 eggs
1 teaspoon lemon extract
1 teaspoon vanilla extract
1 cup buttermilk
Preheat oven to 325 degrees F (165 degrees C). Grease one 9- or 10-inch tube pan. Mix together the flour, baking soda and salt. Set aside.
In a large bowl, beat butter with sugar. Mix in the eggs, one at time, beating well after each addition. Stir in the lemon and vanilla extracts. Gently mix in flour mixture alternately with the buttermilk. Pour batter into the prepared pan.
Bake in preheated oven for 90 minutes. Do not open oven door until after one hour. When cake begins to pull away from the side of the pan it is done. Cool in pan for 10 minutes, then turn out onto a wire rack and cool completely.
Southern Fried Catfish
8 (5 to 6-ounce) catfish fillets, skin removed
Salt
Crab boil seasoning (recommended: Old Bay)
4 cups all-purpose flour
1 cup cornmeal
Oil, for frying
Heat a fryer or a deep pot halfway filled with oil to 350 degrees F. Sprinkle both sides of each catfish with salt and crab boil seasoning. In a separate bowl, combine the flour and the cornmeal. Dredge the catfish in the flour mixture and place in fryer. Deep fry for approximately 7 to 8 minutes until done. Drain on paper towels.