25 Jan 2017

Celebrating the culinary arts

by Don Bingham

There are various art forms enjoyed by so many and when it comes to creativity in the kitchen, the world of the culinary arts has been around for a long time.


Culinary arts is a prominent part of American history and culture – from the chef at home to an exciting career around the world! When we think about what is culinary arts, we think of the things we love to eat and how to present them, hence, "presentation is everything!"

Cooking IS an art form and as beauty is in the eye of the beholder, culinary arts can be enjoyed in the simplest of food creations to the more elaborate and complex in presentation.


One of the first American cooking schools was founded in Boston in the late 1800s. The American Culinary Federation (ACF) was established in 1929 and is the largest professional chefs' organization in North America.


When televised cooking became popular, then came Julia Child, James Beard, Madeleine Kamman, Wolfgang Puck and a host of others who led the way to inspire the culinarian to explore the possibilities and opportunities in the culinary arts.


There are many factors involved in creating "art" with food. Color, texture, plate usage, hot or cold foods, main entrée or dessert – your imagination is the only limit. Personally, I can see the artistic beauty in a bowl of grits as quickly as I can an architecturally designed dessert of blown sugar and a passion fruit suspension sauce.


Our staff at the Governor's Mansion has the freedom to be creative in food preparation and design. When the event allows, the chefs pull from all forms of artistic design for the highest return of dining pleasure!


Included with this feature are photos from some of the events in recent days where Picasso was the inspiration for the dessert! Mini painting pales were filled with assorted sauce options to coordinate with the fruit used on the plate. An actual artistic palate with various citrus flavors on small cones was passed to each guest, serving as a palate cleanser or entremont – intermezzo course!


Whether you are cooking for the family or a wonderful night of seven course dining – the arts are an integral part of the life, liberty and the pursuit of happiness in the kitchen! We have included some delightful and delicious recipes that offer you the freedom to "soar" in your creative abilities! Bon appetit!

Homemade Pasta Dough
(with variations)
Makes about 1 lb. dough

Basic pasta dough:
2 eggs
1 cup all purpose flour
3/4 cup semolina flour
1 1/2 tablespoons extra virgin olive oil
1-2 tablespoons water, if needed
Flavors
Spinach:
1/2 cup thawed frozen spinach, minced and squeezed dry
Saffron:
5 threads saffron (soaked in 2 tablespoons warm water for about 30 minutes)
Squid ink:
1 packet or 2 1/2 tablespoons
Beet:
1 small roasted red beet, pureed until smooth
For dough:
In a mixing bowl, combine flours and whisk together. On a clean work surface or in a bowl, place 1 1/2 cups of flour mixture in a mound. Make a well in the center of the flour and crack eggs into well, followed by oil.
Using a fork, gently whisk eggs and oil together while slowly incorporating flour. Once flour and eggs are combined, add more flour little by little to form a ball that is no longer sticky to touch. If dough is dry, add water, 1 teaspoon at a time.
Knead dough for 8-10 minutes (dough should feel very tight and should bounce back when gently pressed); wrap in plastic and let sit for about 20 minutes before using. Follow pasta machine instructions for rolling out the dough and cutting into desired pasta type (or roll pasta dough by hand with a rolling pin until very thin and cut into desired pasta type, using a clean ruler for even noodles).
To color dough:
Add "flavors" to eggs and beat together before adding to well of flour mixture. Continue following basic pasta dough instructions.
To dry:
Line freshly cut pasta dough onto a pasta dry rack (or onto clean wire hangers) in a single layer and allow pasta to dry in a cool, dry place for 24 hours. Carefully remove pasta from drying rack and store in an airtight container or jar until ready to use. Dry pasta will hold for up to 1 month if stored in a cool, dry place.

Lace Cookies
1/2 cup unsalted butter
1 cup sugar
1 egg
1 teaspoon vanilla extract
1/2 teaspoon salt
.
Melt butter until brown and pour into bowl (set aside 5 minutes). Combine rest of ingredients in another bowl, mix well. Slowly add the brown butter and stir until blended. Drop teaspoon to half-tablespoon size on a non-stick sheet pan or parchment four inches apart.
Bake at 350 degrees for 6 to 8 minutes until golden brown.

Poulet au Vinaigre de Vin
(Chicken with Wine Vinegar)
(Inspired by Ann Wilan of La Varenne, Paris, France)

3 pounds roasting chicken, cut in 8 pieces
2 ripe tomatoes, peeled and coarsely chopped
Salt and pepper
1 tablespoon tomato paste
6 tablespoons butter
Bouquet garni*
15 cloves garlic, unpeeled
1 cup chicken stock
1 cup red wine vinegar
Chervil or parsley sprigs (for decoration)

Season the chicken pieces with salt and pepper. In a pan, heat 1 tablespoon of the butter and add the pieces, skin side down, starting with the legs and thighs because they need the longest cooking. When they begin to brown, add the wing pieces and finally the breast. When all are brown, turn them over and brown the other side for 1-2 minutes. Add the garlic, cover and cook over low heat for 20 minutes. Pour off the excess fat. Add the vinegar and simmer until well reduced, about 10 minutes. Add the tomatoes, tomato paste and bouquet garni and simmer 10 minutes longer. Transfer the chicken to a platter and keep warm. Add the stock to the pan and boil until very well reduced and concentrated in flavor. Taste for seasoning and strain, pressing hard on the garlic to extract the maximum flavor.
To finish, re-heat sauce, remove from the heat and whisk in the remaining butter in small pieces, a few at a time, so that the sauce thickens creamily. Taste it for seasoning. Pour the sauce over the chicken and decorate with a few sprigs of chervil or parsley. Serves 4.
Though the amount of garlic in this recipe seems formidable, the garlic flavor in the finished dish is surprisingly mild.
* Bouquet garni is a bundle of herbs tied together with string and cooked with other ingredients, but is removed prior to serving. It typically includes parsley, rosemary and bay leaf.

Thai Beef Salad
(Serves 4)

Dressing:
1 1/2 teaspoon soy sauce
2 tablespoons fish sauce
2 tablespoons lime juice
2 tablespoons brown or palm sugar
2 to 6 Thai chilies
Mix ingredients together until sugar dissolves.

1 1/2 pounds sirloin steak
7 oz. salad greens
1 medium red onion, shaved
1/2 cup cilantro leaves
1/2 cup mint leaves
1/2 cup basil leaves
8 Kaffir lime leaves, shredded

Brush the beef with a little oil and char-grill, barbecue or pan-fry until cooked to your liking. (I recommend medium rare.) Set aside for five minutes and slice it thinly. Place salad greens, onions, Kaffir lime leaves, cilantro, mint and basil into a salad bowl and toss lightly.
Place the beef on the salad and pour over the dressing. Serve immediately.
---
Recognized throughout the state as an accomplished chef, Don Bingham has authored cookbooks, presented television programs and planned elaborate events. Today, he is the administrator for the Governor's Mansion.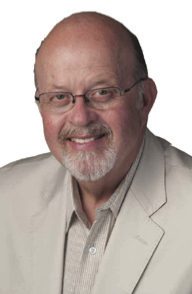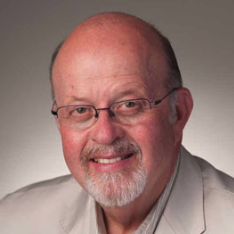 Latest posts by Don Bingham
(see all)