26 Apr 2020

Celebrating May Day in the 501

Posted at 10:12 AMh

in

News

by Julianne Milner

For at least a century or so, April flowers led to showers of May baskets on the front doors of American homes.

The May Day basket is a somewhat forgotten, but lovely rite of spring that involves hanging a small basket of flowers and sometimes candies on the doors of friends and neighbors. It happens on May 1 and is a welcoming of warmer weather.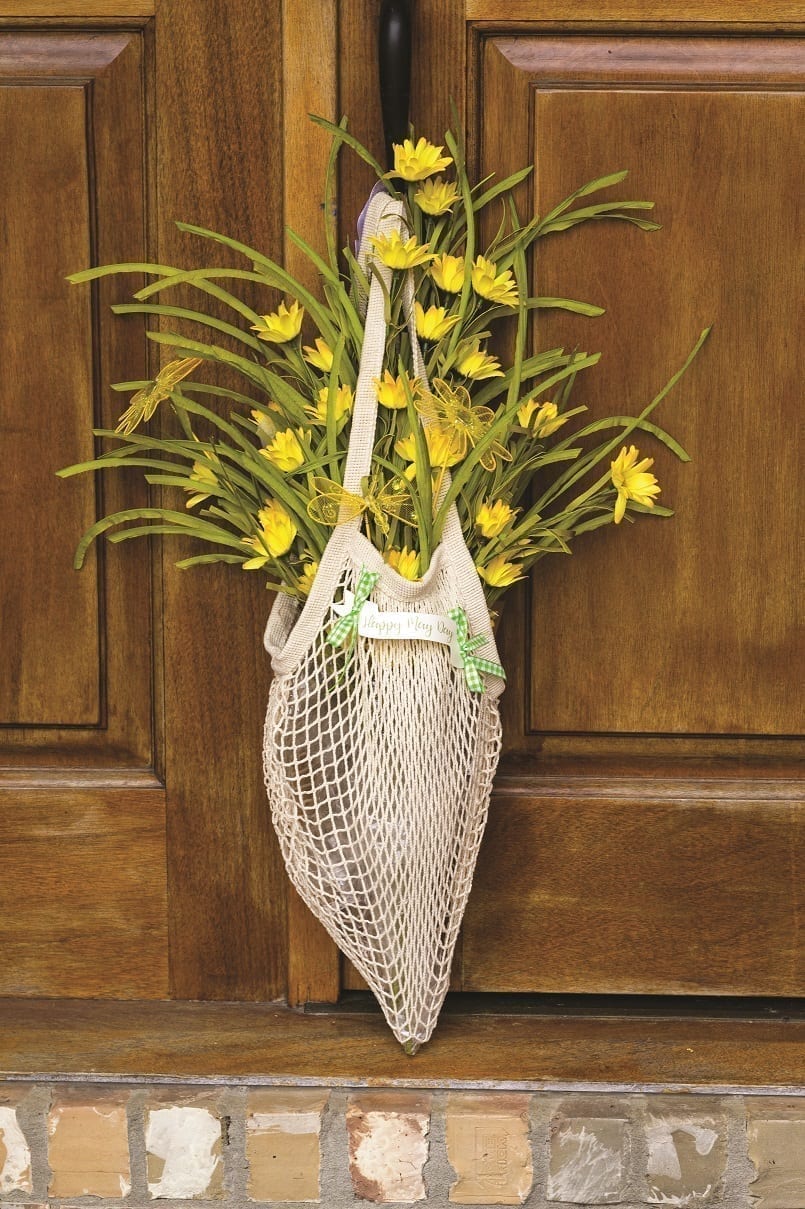 In some parts of the United States, the baskets were made as part of a May Day tradition to celebrate spring and also included dancing around a maypole and the crowning of the queen of May. Years ago, May Day was seen as a mini Valentine's Day because basket hangers would often leave their bouquets tied to the door of someone they had a crush on. If the recipient caught someone in the act of hanging the basket on his or her door, he or she had to chase the other person and give them a kiss! I, for one, would love to see a strong resurgence of this wonderful holiday.
Who wouldn't love to find a little bouquet of flowers tied to their doorknob? Join me this month in celebrating friendship and the coming of warmer weather with a collection of May Day baskets of your own!
The container for your May basket might be a recycled tin can covered with a piece of scrapbook paper, a mini jar that once held yogurt, a paper egg carton or a little berry basket – the options are endless. Think outside the box when searching for your container. The flowers can be fresh cut stems (using a water pick on these will keep them looking great longer), a package of flowers from your lawn and garden store or nursery (recipient can pop the flowers out and plant them directly in their yard), or even silk flowers. I hope you are getting the idea that you have many options on which way you want to go with your baskets.
I would also suggest that if you are in a book club, a bunko group, a Sunday school class or any group that has several members, consider gathering a good assortment of supplies needed and call the members over to create the baskets together the day before May Day! It would be fun to see the assortment of styles each person creates. Have each attendee bring their favorite spring appetizer or dessert and make it a May Day party!
I've shared one of MY favorite spring mini dessert recipes that will be perfect to serve at a May Day basket making party along with a refreshing Raspberry Lemonade recipe. I hope you will give these a try as you create your variety of baskets with friends and carry on this lovely tradition. Brighten someone's day with a little May Day bouquet!
Follow along on my Instagram site – juliannessoutherntable – for more ideas to celebrate spring. Happy May Day from my family to yours!
Mini Blueberry Cheesecakes
These bake up as pretty as petit fours and can be finished with any kind of berry and
preserves.
12 baking cups
14 crisp gourmet cookies (such as Lotus Biscoff)
2 tablespoons Land O'Lakes Butter
Pinch of salt
1 ½ (8 ounce) packages Philadelphia cream cheese (room temperature)
⅓ cup sugar
2 tablespoons fresh lime juice
½ teaspoon vanilla extract
2 large eggs
¼ cup blueberry preserves
½ cup fresh blueberries
Lime zest for garnish
Preheat oven to 325 degrees. Place paper cups in (12 cup) standard size muffin pan.
Pulse cookies in a food processor 8 to 10 times or until finely crushed. Stir together cookie crumbs, butter and pinch of salt. Firmly press about 1 ½ tablespoons of crumb mixture into the bottom of each baking cup.
Bake at 325 degrees for 6 minutes. Cool on a wire rack for 10 minutes.
Meanwhile, beat cream cheese and next three ingredients at medium speed with an electric mixer until blended. Add eggs, one at a time, beating just until yellow disappears after each addition.
Divide mixture among prepared baking cups.
Bake at 325 degrees for 15-20 minutes until just set. Cool on a wire rack 30 minutes. Cover and chill 4 to 24 hours.
Gently remove cheesecakes from the pan. Top each with 1 teaspoon of preserves and a few blueberries along with garnish.
Raspberry Lemonade
(Makes 3 ¼ quarts)
2 (12-ounce) cans frozen lemonade concentrate, thawed
6 cups water
2 tablespoons fresh lime juice
4 cups ginger ale
3 cups ice
2 lemons, sliced
2 pints fresh raspberries
In a large pitcher, stir together lemonade concentrate, water and the lime juice until concentrate is dissolved. Add ginger ale, stirring to combine. Top with ice, lemon slices and fresh raspberries.
Enjoy!