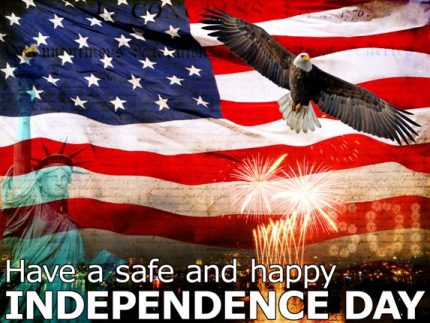 28 Jun

Celebrating Fourth of July

Residents in the 501 have a variety of special events and activities from which to choose to celebrate Independence Day this week:

"July 4th Fun and Games Day" will be held at Petit Jean State Park on Thursday, July 4. Activities for families, including a bicycle parade and water balloon games, will be available. Admission is free. Contact the park at 501.727.5441 for a schedule.


Join the City of Sherwood for the Fourth of July Family Celebration at Sherwood Forest on Thursday, July 4. The event features free admission, free hot dogs (while supplies last), entertainment and a fireworks display. For more information, call 501.833.0476 or visit cityofsherwood.net.


Celebrate and cool off at the Fun on the Fourth event planned at Pinnacle Mountain State Park. Join park interpreters for a day full of wet and wild games for the entire family. Water balloon volleyball, tug-of-war, relay races and more are planned. Contact the park at 501.868.5806 for a detailed schedule.