03 Apr 2023

Celebrating Athletic Excellence: Van Buren County – Logan Williams

By Dr. Robert Reising

In 2007, he was the Arkansas Democrat-Gazette's High School Baseball Player of the Year. His gargantuan statistics had included an .842 batting average, 78 runs-batted in, and an 11-0 winning pitching record, with a 0.42 and run average. Four years later, he earned the Auburn Smith Award as his Arkansas university's most outstanding athlete, having gained All-American baseball honors for the second consecutive year with a .355 batting average, 14 home runs and 67 runs-batted-in.

Seldom has a native son displayed greater brilliance on the Natural State's high school and university diamonds than Logan Dale Williams, born in a Conway hospital on March 11, 1989, to parents residing in nearby Damascus. Now retired, his father, Dr. Alvin "Doc" Williams, was a veterinarian and long-time faculty member at Arkansas Tech University; his mother, Jackie, is a mathematics teacher at Greenbrier High School. Under their watchful eyes, their only child grew up playing sports and earned three letters in high school basketball, yet his passion was always baseball. "Doc" and Jackie lovingly guided him through the 12 grades of South Side Bee Branch public education, insisting that his increasing participation in the "National Pastime" not deter him from his academic responsibilities. Their priorities became his. Logan graduated with an academically rich transcript, as well as with baseball experiences that defy believability.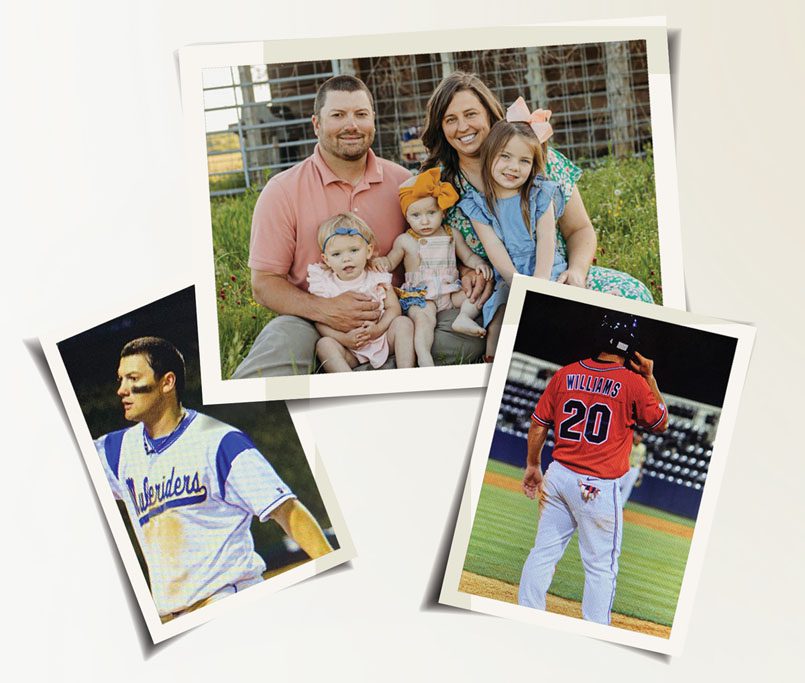 In the fall of 2003, as he prepared to enter the ninth grade, Logan found himself surrounded by classmates and upperclassmen possessing extraordinary baseball potential and commitment. Neither he nor they, however, sensed they were to become a part of Arkansas baseball history. In the four springs that followed, in addition to numerous victories over nonconference foes — some large schools, few small — the South Side Bee Branch High School baseball team earned four consecutive conference, district and regional championships from 2004 through 2007. In 2005 and 2007, they reached the state finals. In the latter, the Hornets finally gained what they wanted most: the school's first Arkansas 1-A State Baseball Championship. Players and fans were ecstatic; for days, celebrations and gaiety were the norms throughout the county.
Led by Logan, the Hornets had won the prize that every other Arkansas 1-A team coveted. Yet their season claimed other distinctions, too. When records from the three preceding seasons were coupled with their 2007 wins and losses, a spectacular four-year win-loss record emerged, the finest ever recorded by an Arkansas high school baseball team — a phenomenal 126 wins and 8 losses. Unofficially, that lofty mark also catapulted the Hornets to one of the three best four-year win-loss records ever compiled in American high school baseball. Tiny South Side had won a place in the nation's record books.
Numerous college and university baseball programs rushed to recruit the versatile youngster whose high school team had won more than 90 percent of their games during his stay. Almost all of them offered full or partial scholarships. Finally, Logan selected the University of Mississippi (UM) in the prestigious Southeastern Conference and enrolled the following fall.
Designated to redshirt (i.e., simply to practice and watch) in his freshman season, he was rushed into service around the mid-point when injuries depleted the varsity roster. He performed well, particularly against his native state's two best-known institutions. He belted his first UM home run against Arkansas State University, and a few days later, his second against the University of Arkansas.
His second season also had outstanding days, but injuries kept him from consistent play. He soon decided that he would fare better elsewhere and elected to return to Arkansas for the completion of his degree and his baseball eligibility.
Southern Arkansas University (SAU) proved ideal for the 6-foot, 210-pound scholar/athlete. His acceptable UM grades allowed a smooth transition into SAU's undergraduate business program, whose B.S. degree he completed in December of 2011 with a 3.25 grade point average.
His baseball numbers were just as impressive, and even more robust in his first season on campus than in his second. Alan Gum — later the successful head coach at the University of Central Arkansas — guided the Muleriders to a championship and Logan to All-American credentials that included a .379 batting average, 14 home runs, and 81 runs-batted-in. Baseball honors galore accompanied the sizable infielder across the stage on graduation day.
No professional baseball contract awaited him, however. Years earlier, scouts had learned of Logan's left eye problems. Dating back to a 2006 baseball accident and despite contact lenses and several surgeries, his injury had been traumatic and disabling: His left eye lacked more than 50 percent of its vision.
Eager to accept a position in business, Logan finally yielded to pleas from astute friends to "try education!" He did and thus launched seven years of success in teaching, coaching and administrative posts in South Side Bee Branch and Center Ridge's Nemo Vista, 16 miles away. He also found time for the completion of necessary certifications and a master's degree in educational leadership. Clearly, he was handsomely qualified for the Nemo Vista School District superintendency that he accepted in 2019.
The man who labels himself "a small-town guy" married in December of 2014, and Hannah and he are now the proud parents of three daughters: Gracie, Layna and Wren. Modest Logan will be slow to mention his baseball feats to the trio, but the 501 will long remember the pride and respect those feats helped bring to Van Buren County.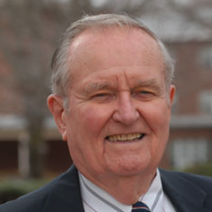 Latest posts by Bob Reising
(see all)