30 Mar 2021

Celebrating Athletic Excellence: Van Buren County – Jack McKnight

By Dr. Robert Reising

He was disappointed, not despondent. Even after multiple surgeries by a world-famous orthopedist had failed to restore long-term effectiveness to his pitching arm, he refused to be discouraged. His obstacles simply challenged him to locate a second path to success and satisfaction in baseball, the sport he has loved since boyhood. In 2021, developing the skills of young players with aspirations resembling his own decades ago continues to be more than exhilarating and gratifying. He has "found his calling," he contends. He feels "blessed … that he is providing a service to God."
Jonathan Andrew "Jack" McKnight was born on June 7 into a sports-loving family in Alvin, Texas, during his father's 1961 baseball season with the minor-league Houston Buffs. Because of his parent's peripatetic career, he was to spend two school years in Arizona, kindergarten and grade three, far from Van Buren County, where his roots run deep. "Bee Branch has always been my home," he confesses today.
In that community, he attended Southside High and graduated in 1979, a star and letter winner in basketball as well as baseball. An academic year and a baseball season at the two-year college in Fort Smith, where he pitched for legendary coach Bill Crowder, preceded a professional contract with the Toronto Blue Jays.
Valued as an advanced pitcher, Jack never toiled in the low minor leagues. His first two seasons saw him register winning seasons and a 24 and 14 win-loss record, with earned-run-averages (ERA's) below 4.0, at Class A stops: Florence, S.C., and Kinston, N.C. A successful professional career appeared to have been handsomely launched.
But Class AA baseball initially proved daunting. His third professional season provided him with more losses than wins and an ERA over 4. He quickly silenced doubts about his potential, however, when in 1984 he rebounded to an 11 and 8 mark, accompanied by his third less-than-4 ERA.
After season's end, Toronto officials requested he undergo surgery to remove bone spurs from his right arm – his pitching arm. There was no injury, only discomfort. Dr. James Andrews, the internationally respected orthopedic surgeon, completed what Jack terms "the cleanup" weeks before 1985's spring training.
Yet another superb season followed: a 10-win, 5-loss record, with his best-ever 2.95 ERA. Accompanying the quality performance were a late-summer trade to the San Francisco Giants and promotion to their most advanced minor-league franchise: AAA Phoenix. There, at age 24, he was on the brink of earning a roster spot on an historically competitive National League team. He was but one step away from "The Bigs."
The 1986 season that he hoped would graduate him to a place on the Giants' pitching staff instead produced his worst performance to date. A 6 and 12 record – twice as many losses as wins – and an ERA ballooning toward 7 had as companions a personal high of 10 wild pitches and more walks, 73, than strikeouts, 62. Jack vowed 1987 would be better, that it would prove him worthy of a place on the parent club.
Spring training, however, harbingered a vastly different scenario. Within weeks of its start, pain wracked his right arm and shoulder after taking him to a 2 and 0 win-loss mark, and it failed to disappear with the start of the season. By late July, he could throw no more, and Dr. Andrews' skills were again necessary, this time to free him from the agony of throwing. Not optimistic, the Giants released Jack. Believing him healed, St. Louis immediately signed him to a 1988 contract.
The Cardinals miscalculated. In spring training, the difficulties of the previous spring reappeared, and a third surgery by the "athlete-centric" doctor was demanded, this one similar to, but no more effective than, the previous one. Nonetheless, the Philadelphia Phillies invited him to join them in spring training the following February. Jack declined. He knew he had thrown his last pitch in professional baseball. He had attended five Major League spring training camps but never once survived a final cut despite a winning season at each of organized baseball's three highest minor-league levels and an overall 61-win and 53-loss mark. He retired without ever throwing a pitch in the Major Leagues.
He refused to be disillusioned, however. He quickly fastened upon an opportunity at his alma mater in Fort Smith to improve the school's pitchers. Except for a few years in other ventures, Jack has remained a teacher of baseball players, middle school through college, currently offering lessons through Applied Velocity, a training facility in Greenbrier. He labels his calling "a dream come true."
Van Buren County and the 501 are proud of the native son who prays before every lesson.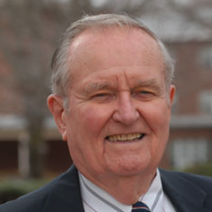 Latest posts by Bob Reising
(see all)