01 Jul 2023

Celebrating Athletic Excellence: The Rasco Sports Collection

By Dr. Robert Reising

He was delirious with joy. In the spring of 1948, the perfect gift, totally surprising, catapulted the baseball-loving six-year-old to Cloud Nine — a baseball autographed by every member of the 1948 Detroit Tigers, including his hero, third baseman George Kell.

A few years earlier, his single mother had taught Kell, a Swifton (Jackson County) native who had moved to major-league stardom, and the All-Star, recalling her fondly, complied with her request for an autographed ball for her son.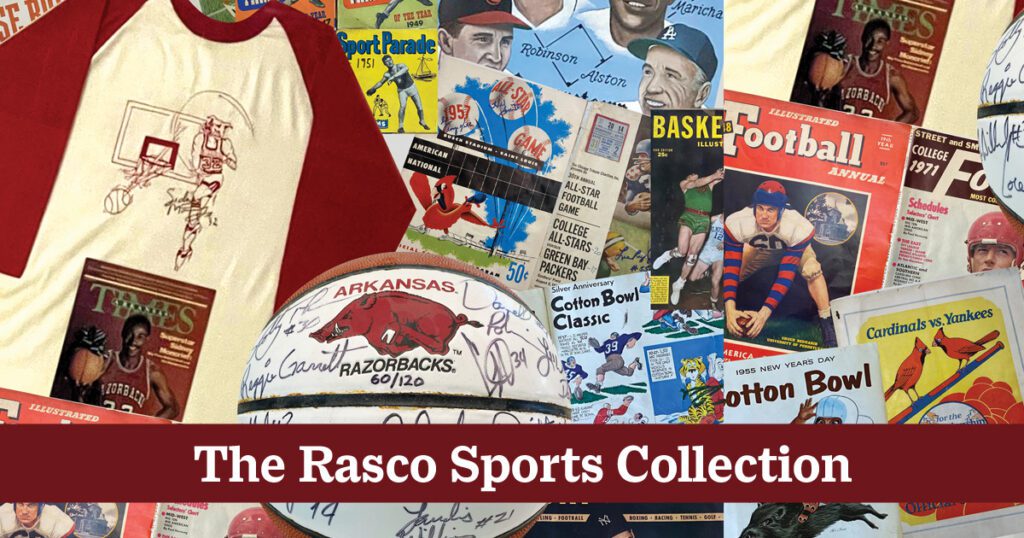 The memento quickly acquired company. Additional souvenirs from baseball appeared, as well as mementos from a variety of other sports. Born in November 1941, Jim Rasco eventually emerged as "A Man for All (Sports) Seasons," and, with the decades, the collection in his Pulaski County home has grown increasingly—and immeasurably–sizable and fascinating.
Baseball, basketball, and football photographs, along with books, guides and magazines, have remained staples of the collection. Now numbering in the thousands, they consistently gain attention, as do game programs and films.
Numerous guests of the Rasco's have enjoyed opportunities to peruse them, including Kell and the other premier third baseman from The Natural State, Brooks Robinson. As a special guest of the two, Jim traveled to Cooperstown, N.Y., for their July 31, 1983, induction into the Baseball Hall of Fame and received a copy of the day's program, signed by all four Hall inductees.
Seven years later, Robinson, his wife and his mother spent an afternoon in Jim's sports room, and in 1998, Kell had the same pleasure. The latter saw the ball he had sent to Jim, now seventy-five years old, still on display in its original case.
One of the room's most noteworthy visitors has been a friend for more than five decades: Razorback basketball legend Sidney Moncrief so admires Jim that he invited him to write the Moncrief biography for the official program and attend his 2019 enshrinement in the Basketball Hall of Fame in Springfield, Mass.
Among the ten framed jerseys of Moncrief's adorning the walls of the sports room is Jim's favorite, a one-of-a-kind creation. In 1979, Jim asked a good friend in Ohio to create a "special jersey" for him to wear to the semi-final game of the NCAA Midwest Regional Tournament in Cincinnati. With Moncrief contributing 27 points, the University of Arkansas (U of A) eliminated Louisville, 72 to 62.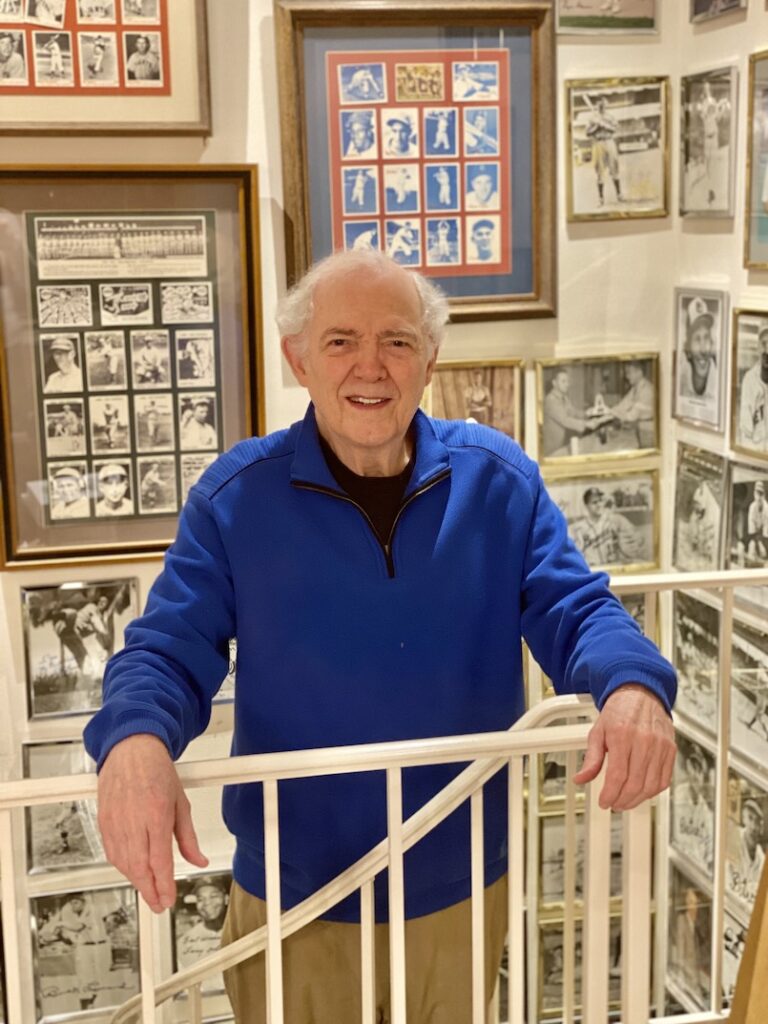 Two days later, Jim wore his "special jersey" for a second time, only to see the Razorbacks lose by 2 points to Indiana State, despite Moncrief's 24 points and 8 rebounds. After the contest, Moncrief signed the unique garment, and within days it was framed; later Jim added an autographed copy of the Arkansas Times cover carrying a Moncrief photo labeled "Superstar."
In 1994, Jim claimed another invaluable Hog souvenir, a team-signed basketball from the Nolan Richardson-coached NCAA National Champions.
Fascinated early by football, in 1947 Santa Claus launched Jim's ten-Christmas collection of Castle football films, soon joined by sports films from other producers. Growing simultaneously were copies of game programs from the Cotton Bowl and the Rose Bowl.
Jim welcomed a copy of the 1948 Football Annual just a few weeks short of his seventh birthday. On its cover was World War II hero Chuck Bednarik, of the Philadelphia Eagles, who in 1960 downed halfback Frank Gifford of the New York Giants with a tackle that history labels professional football's most devastating ever: "The Hit!"
Jim also delights in the autographed cover of the 1971 Street and Smith Magazine's College Football Preview, featuring the U of A's Joe Ferguson, who had yet to take a snap from center in intercollegiate competition.
No discussion of the Rasco collection can be complete without citing Jim's copy of the Official Program of the Games of the Xth Olympiad Los Angeles in 1932. Appearing as an honored guest was Native American Jim Thorpe, who was proclaimed "the greatest athlete in the world" by King Gustav V. of host country Sweden for his track and field exploits two decades earlier in the 1912 Olympiad.
Nor can that discussion end without at least a quick mention of tennis, the fifth and final sport in which Jim starred competitively. The tennis ball autographed by tennis immortal Bobby Riggs, once his doubles partner, and World Women's Champion Chris Evert's tennis racquet, with its cover autographed at Jim's home, are prizes Jim cherishes.
Finally, a survey of Jim's collection arrives where it began, with a baseball star and a youngster who idolized him, a relationship mirroring Jim's with George Kell. The iconic Joe DiMaggio and his son adorn the autographed cover of the first issue of SPORT magazine, published in September 1946, two years before the (Detroit) Tiger great guided his team-autographed baseball into Jim's home, hands and heart.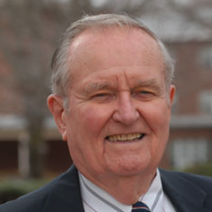 Latest posts by Bob Reising
(see all)