02 Jun 2023

Celebrating Athletic Excellence: The Old Grove Gym

By Dr. Robert Reising

The wrecking ball did its job in 2007: It demolished Grove Gymnasium, commonly called "Old Grove Gym." What lingered, however, continues to be precious, almost sacred. In 2023, living memory refuses to allow the unforgettable to disappear and catapults it to primacy whenever Hendrix College athletics merit discussion.

One man was key in elevating the facility to such a favored status, the legendary footballer Ivan Grove. Born in Colorado in 1894 in the midst of America's Progressive Era, he enjoyed four-sport stardom at what is today the University of Tulsa and arrived in Conway 27 years later in 1928 after two seasons of success as a paid assistant football coach at the University of Arkansas. His guru was Francis Schmidt, for whom he had played and whom he had accompanied to Fayetteville. He brought with him identical gridiron genius and zeal (and a love of bow ties).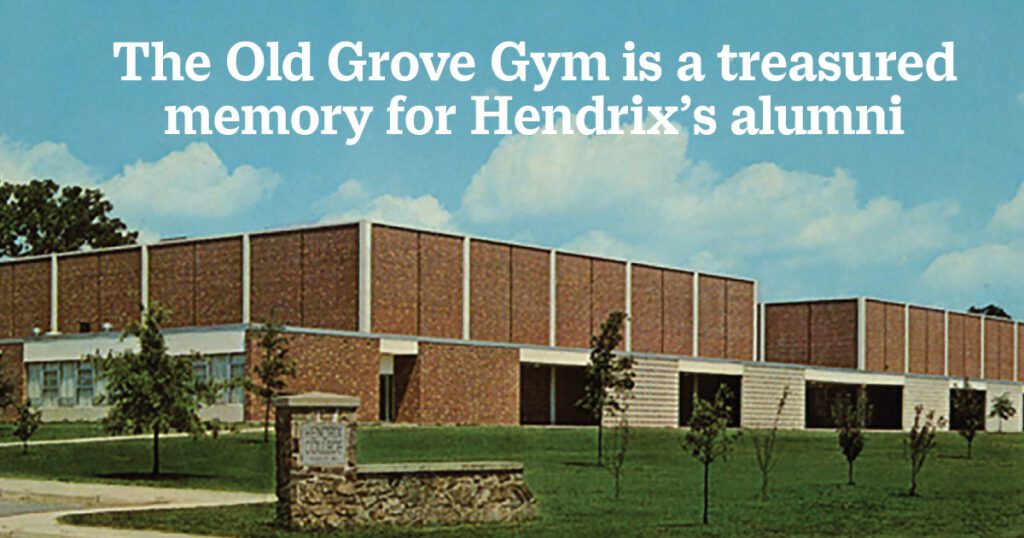 Continued success was his goal. As the press said of Schmidt, Grove soon emerged as "one of the nation's best mentors." He instilled confidence in both the athletes he coached and the professionals overseeing them. The longer he remained, the more fervent became his Hendrix commitment, and neither ineptitude nor scandal ever came close to blemishing his record or reputation. Perhaps the esteem in which Grove was held became most discernible three years before his Hendrix retirement. In 1959, shortly after relinquishing all of his Hendrix athletic responsibilities, the Arkansas Sports Hall of Fame (ASHOF) welcomed him as a member of its first class, one of just five inductees.
Also in 1959, the $750,000 facility ticketed to carry his name was but two years from completion and hosting 46 years of history-making sports competition. Two coaches whose teams brought unprecedented luster to Old Grove during those memorable years were Dr. Bob Courtway and Cliff Garrison, both professionals who knew their craft and allowed intelligence and integrity to be their beacons of light.
A veteran of the Merchant Marines who had also excelled as a high school swimming coach, Courtway wasted no time in proving his superiority in the Arkansas Intercollegiate Conference (AIC). Always competitive, his teams proceeded to claim nine AIC swimming championships. A conference meet in tiny, steamy Grove in the 1960s illustrates the impact his style had upon players and students alike. A Hendrix alum reported, "I heard someone play Dave Clark Five's 'Catch Us If You Can' over the loudspeaker, [but the visiting teams were simply incapable of responding] to the challenge." Under their creative coach, the Hendrix Warriors could not be bested, even while musically — and kiddingly — taunting their foes.
His passion for winning was equaled only by his desire to assist and enrich Conway in every possible way. He served in a variety of posts important to the city, including chairman of the school board and volunteer swim coach at the high school. Small wonder, also, that Courtway founded and coached the Hendrix AquaKids, an organization that taught community youngsters to swim and to enjoy the water.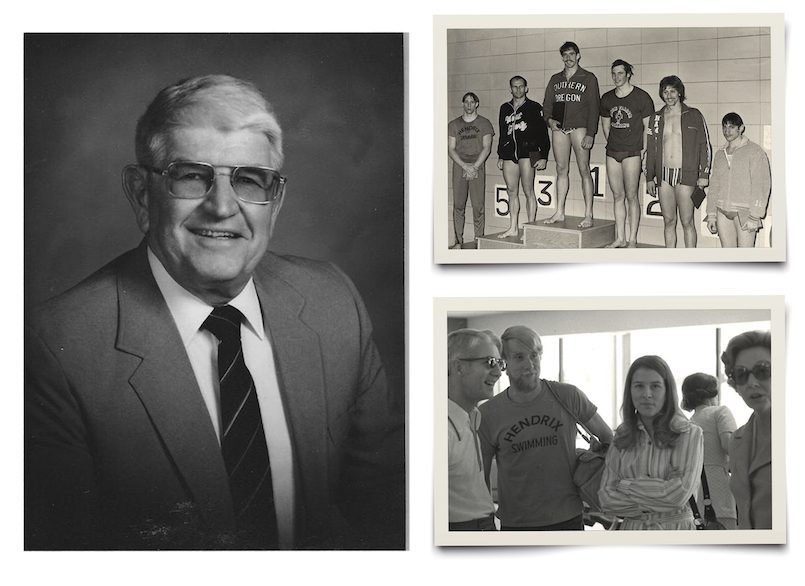 His local recruiting flourished. But — more importantly — his 25-meter pool enjoyed unprecedented popularity. From early morning until far into the evening, young and old alike displayed and/or improved their aquatic skills, much to its overseer's delight. Two of the most noteworthy devotees were nationally acclaimed Hendrix athletes.
John Bumpers, a three-time All-American swimmer, spent countless hours competing and practicing in the pool under Courtway's scrutinizing eye. Recently, John's widow, also a 1973 Hendrix graduate, fondly recalled their four-year campus courtship. Many of its evenings, Martha explained, were spent waiting with other coeds while sitting on "radiators" in what she labeled "a neat place, Old Grove." Its charismatic director, a 1995 ASHOF inductee, was to become "a lifelong friend."
Lawson Pilgrim is another Conway native profoundly indebted to the Warriors' pool. A 1977 transfer from the University of Arkansas, he brought injured, aching knees to the campus. "The pool was my savior," confessed the 2020 ASHOF inductee. Courtway, he reverentially emphasized, was "so understanding … a jewel … a blessing."
Lawson felt no less affectionate about yet another member of the ASHOF, Coach Garrison, who recorded a mind-boggling 463 victories in his 31 seasons as Hendrix's head basketball coach. In addition to claiming five AIC championships, his Warriors earned national respect by competing in both NAIA and NCAA tournaments. They brought jam-packed, boisterous crowds too, many a fan having weathered a lengthy wait for a ticket.
Old Grove teemed with excitement when the stakes were high and the competition keen, when Hendrix immortals like Pilgrim, Jason Rhodes and Austin Sullivan were on the court and when foes like the University of Central Arkansas (UCA), Rhodes College of Tennessee and Stillman University of Alabama hungered for victory. Professional basketball immortal Scottie Pippen of UCA appeared four times. In Coach Garrison's most respectful terms, those were "four times too many," so spectacular were his performances at Old Grove.
When Hendrix moved to the Southern Collegiate Athletic Conference (SCAC) in 1992, its diminutive pool continued to be a hub of athletic success. Coach Jim Kelly coached 48 All-Americans and led his girls swimming team to two titles with heralded record-breakers Sara Frysinger Watkins and Karen Cormier Burks, his stalwarts. Similarly, the building's aging court was perfect for Lauren Turnbow to forge an All-American basketball career while leading the Warriors to two NCAA national tournament appearances in 1998 and 1999.
The wrecking ball could demolish but not destroy Old Grove.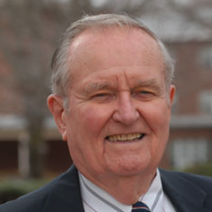 Latest posts by Bob Reising
(see all)