27 Feb 2023

Celebrating Athletic Excellence: Saline County's Donald and Ronald Fulcher

By Dr. Robert Reising

Late every Sunday evening they huddled around the family radio. As youngsters, the twins were faithful fans of the weekly "Frank Broyles Show" as the legendary Razorback Head Football Coach updated his followers on Hog happenings and hopes. Those thirty minutes with Fayetteville's royalty were cherished, among the week's most precious half-hours for the blossoming athletes.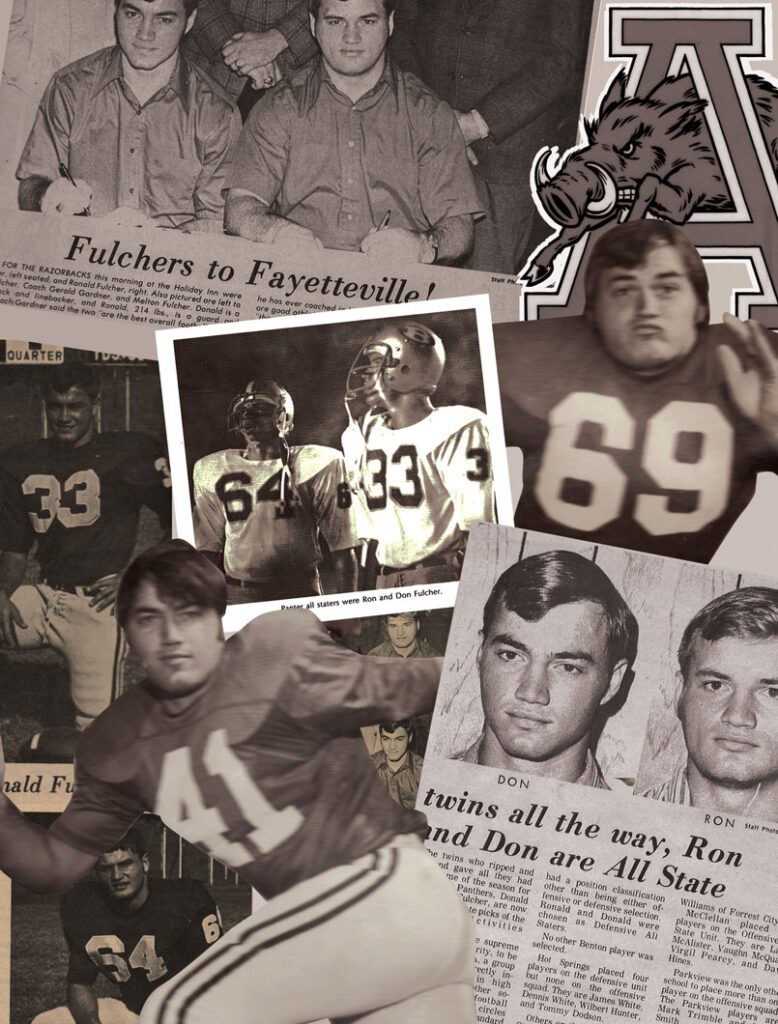 Their respect was profound and enduring, and on January 1, 1976, it reached its zenith when both were members of Broyles's illustrious final post-season bowl winner. The 31 to 10 come-from-behind Cotton Bowl trouncing of the University of Georgia capped a regular-season 9 -and-2 record and a three-way tie for the Southwest Conference (SWC) Championship. In their eighteenth season under the man who was soon to devote all his time to heading the University's Athletic Department, the Razorbacks outscored their opponents by a combined point total of 336 to 123. It is not surprising that, upon request for over 40 years, Don and Ron Fulcher have proudly displayed their large and handsome 1976 Cotton Bowl rings.
Key in the exceptional season was a 31 to 6 upset of Texas A&M in War Memorial Stadium, one of the most memorable contests in Razorback history. Despite Ronald's disabling ligament problems, the twins proved invaluable on the eleven that earned seventh place in final AP (Associated Press) national rankings and their coach recieved lavish praise for his gridiron genius.
In 2023, the sons of Benton educators Daska and Melton Fulcher fondly recall their intercollegiate sports careers at the flagship university, where, together, they earned five letters — two for Donald and three for Ronald — for Varsity play under the winningest coach in Razorback football history.
Born three weeks before Christmas in 1953, both were grateful recipients of football scholarships for their stellar performances at Benton High School. Coach Broyles knew that they could help his nationally acclaimed program, and they did, Don at defensive end, Ron at offensive guard, both also on his Special Teams.
Neither, however, was a one-sport athlete in high school. Almost 6 feet and approaching 220 pounds, Donald had been a three-year letterman in basketball in addition to being a star fullback and defensive end on the gridiron. Despite a broken leg in 1968, he lettered in three seasons of football, while gaining All-Conference honors twice and a place on the All-State Team in 1971.
Ronald was no less accomplished before moving to Fayetteville. Slightly taller and heavier than his twin, he garnered three letters as a shot putter on the school's Track Team, Arkansas's AAA State Champions in 1971, when he also participated in the Meet of Champions. As a guard and a linebacker in football, he gained All-District honors three times and in 1971 won a spot on the All-State Super Team.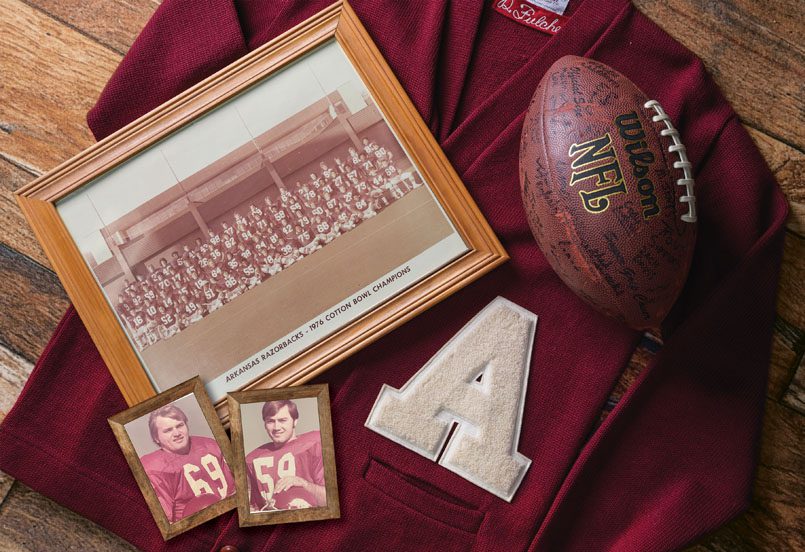 In January of 2023, Benton native and retiree Greg Johnston, MD, reflected on the play of the twins when, as a running back, he was their 5'6', 150-pound eleventh-and-twelfth-grade teammate. He confided that in one-on-one practice drills his silent mantra was "Anyone but Donald or Ronald. Anyone but Donald or Ronald." Nor was he without a convincing reason: hitting either of the two, he confessed, was "like hitting a brick wall!" Then he added, "And you can't finesse a brick wall!" Half a century had not dulled the physician's memory of the "quiet fellows," his label for the monolithic twins.
At Benton High, Ronald was also memorable for his exceptional academic record. President of the senior class, he graduated with honors and was a member of the National Honor Society. Rigorous preparation was crucial, he realized, for success in the civil engineering degree he envisioned at the university. He proved to be wise. Years earlier he and Donald had both agreed with their father that staying out of school for a year would be advantageous because of their December birth and their start of school at age 5. Their year of odd jobs in their neighborhood and chores at home allowed them to graduate in 1972 with their peers, at age 18.
It was also their now-deceased father who quietly and unobtrusively had balls, bats and other sports gear available to them years before adolescence and arranged for their travel to playgrounds and ball fields to put their acquisitions to appropriate use. From "Teeny Ball" through American Legion competitions, the twins were never without inviting opportunities to participate in sports of their choice. Long before they enrolled at Benton High, they knew the pleasures and demands of organized, competitive athletics.
Their loving mother acquiesced and supported their endeavors. Athletics became a part of her daily routine, and the twins adored her for her unending acceptance, as well as for her exemplary culinary skills and maternal instincts. Now in her nineties and ill with heart problems, she merits her twins' superlatives when asked about her. "A perfect mother," Donald and Ronald term her, and neither Richard, their younger brother, nor Jean Ann, their "baby" sister, disagrees.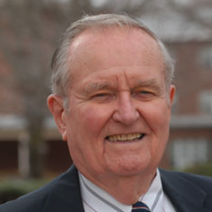 Latest posts by Bob Reising
(see all)