02 Feb 2022

Celebrating Athletic Excellence: Pulaski County's Ransom Jackson

By Dr. Robert Reising

The nickname stuck. Its creator, however, remains unknown—perhaps his father, probably a Chicago sportswriter. In death, as in life, the catchy, poetic "Handsome Ransom" catapults a remarkable athlete to centrality in any discussion of famous sports nicknames. Similarly, overflowing with oddities and memorable moments, the whole of the multi-sport athlete's bizarre career nostalgically recalls the pride, glory, and romance that sports returned to the nation following the catastrophic Great Depression.                                                                   

Ransom (Randy) Joseph Jackson, Jr., was born in Little Rock on Feb. 10, 1926, at the height of the raucous Roaring Twenties. Although Black Tuesday, Oct. 29, 1929, abruptly ended the decade of gaiety and thrust most Americans into painful economic circumstances, Randy and his sister escaped unscathed. Their father, a Princeton University graduate, prospered in insurance sales. Childhood and adolescence were disadvantage free for both youngsters.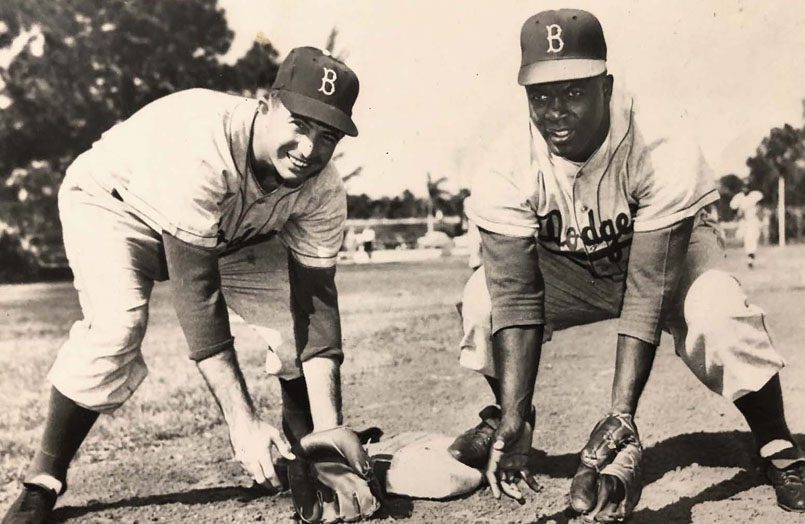 But no varsity baseball and football awaited Randy at Little Rock Central High School. The Great Depression and the second World War, launched by the Dec. 7, 1941, bombing of Pearl Harbor, united to cancel the two sports. Randy improvised ingeniously. His sole high school sport suddenly became golf, his father's favorite (and his in retirement), and he merged it with makeshift football punting contests and a neighborhood variation on baseball, christened sock-ball, to earn him labels like "a natural athlete" and to prepare him for organized sports ahead.
The University of Arkansas welcomed him after his 1943 graduation. Yet, to avoid being drafted into the Army, he soon volunteered for membership in what historians have celebrated as The Greatest Generation, those Americans born in the Twenties who lived through the Depression and moved into the service of their nation during the international conflict.
He relocated to Fort Worth, Texas, and Texas Christian University (TCU), and into the latter's Navy V-12 Officer Program. There in 1944, head football coach Dutch Meyer convinced him that varsity football could supplement a 21-hour course load and prepared the 165-pound 6-footer as a backup punter and halfback. Before season's end, he was the team's star punter, a regular on both sides of the ball, and a 1945 Cotton Bowl participant. Coach Meyer also headed TCU's baseball program and found a place for Randy on the school's varsity in the subsequent spring. The new third baseman proceeded to lead the Southwest Conference (SWC) in hitting.
The Navy ended TCU's V-12 Program prematurely, and Randy moved to Austin, Texas, and the University of Texas (UT) for the final two years of his program. The implausible followed. He played for a second College Football Hall of Fame coach, Dana Bible and in a backfield featuring irrepressible All-American Bobby Layne, UT's playboy quarterback once labeled "the W.C. Fields of football" for the seldom-sober comedian. Led by the star who "played by day and partied by night," the Longhorns completed the season with a Cotton Bowl triumph, 40-27, over the University of Missouri. Later, Randy modestly admitted that he was "the first and only player in Cotton Bowl history to play in back-to-back bowls for different teams."
Additional SWC feats followed. Before World War II ended in 1945, he was allowed to opt out of the active Navy, complete his V-12 commitment, and accept a reserve commission; thus he found time to claim two more SWC batting titles (with Layne again a teammate). After twice adding All-SWC baseball honors, he collected his UT baccalaureate in business in 1947.
Three years later, Handsome Ransom launched his 1950s major-league stay with six seasons as a Chicago Cub. It came on the heels of a trio of robust hitting campaigns, two in the high minor leagues. Yet never again was he to record a .300 batting average. In the words of the late sportswriter Joe Distelelheim, he "was a good, not great, major-league player." His career batting average was a creditable .261, and he lofted 103 home runs, played in a World Series, and appeared in two All-Star Games. In the second, he starred by singling, driving in a run and scoring another, a trio representing, he said, "his most thrilling moment in baseball."
His greatest contributions to sports, especially baseball, are not captured in statistics, however. Handsome Ransom was like "Forrest Gump [… who] always seemed to be around the biggest names and starring in their monumental moments." In a decade of significant changes featuring racial integration and franchise movement, third baseman Jackson literally played by the side of Chicago's first African American, Hall of Fame shortstop Ernie Banks, while joining him as a Cub fan favorite.
His love affair with The Windy City ended in December of 1955. Suddenly, he found himself a member of the Brooklyn Dodgers, baseball's defending World Champions, later memorialized in Roger Kahn's 1971 best-selling classic "The Boys of Summer," in which he earned favorable attention.
As one of those boys on Sept. 28, 1957, he had the distinction, too, of being the last Dodger to hammer a home run in a Brooklyn uniform. He often announced, however, that a far more meaningful, memorable honor came a year earlier: having played AGAINST him often, he played WITH the iconic Jackie Robinson. The player who broke baseball's color line in 1947 was, in 1956, completing his brilliant, courageous career. Thereafter, Handsome Ransom proudly proclaimed his teammate a "close friend …. a legend … greatness … the ultimate ball player."
On March 20, 2019, at age 93, the peripatetic Arkansan who always denied that he deserved his nickname died, a unique source of pride to Pulaski County as well as the 501.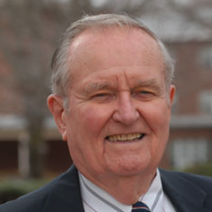 Latest posts by Bob Reising
(see all)