31 Jan 2023

Celebrating Athletic Excellence: Pulaski County's Jim Rasco

By Dr. Robert Reising

No one is a close second. In the 1990s, Little Rock's television station christened Jim Rasco "The Ultimate Sports Fan," and in 2023, he deserves the title more than ever. Respect for his talents has soared in every region of Arkansas, as well as in many sections of the republic far from his native state. In retirement, his honors continue to rival his earlier achievements, with no discernible lessening of his vigor.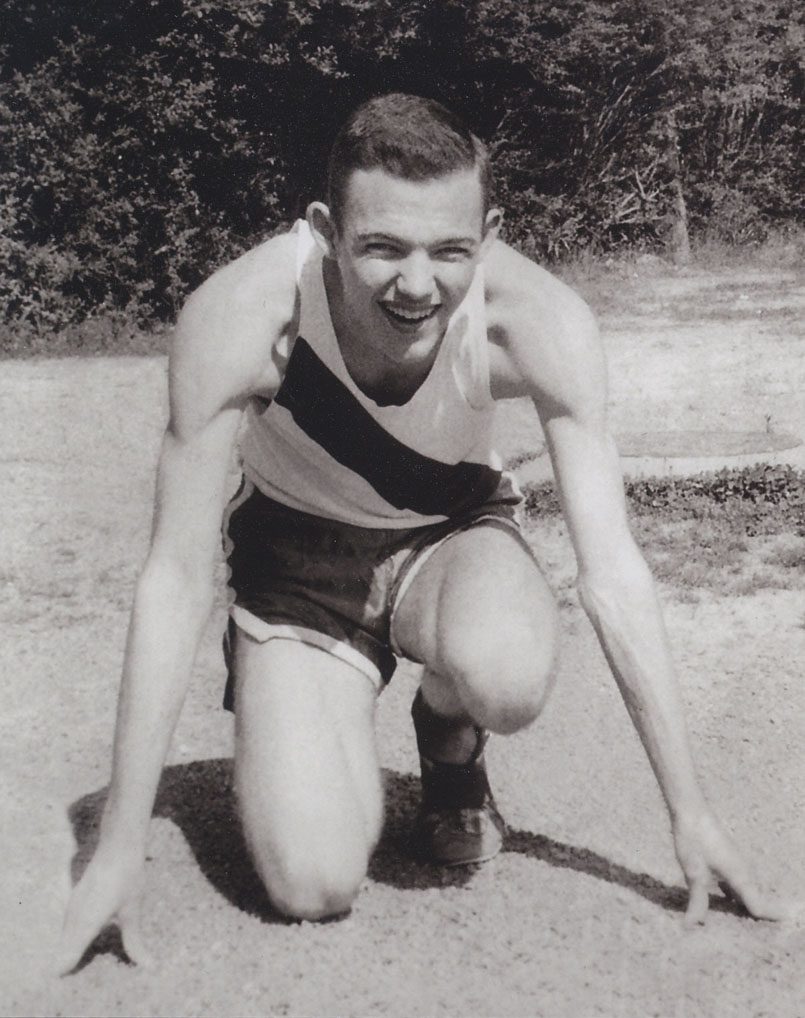 Proud of an ancestry dating to the Mayflower, the ninth-generation Arkansan was born in Little Rock's old St. Vincent Hospital in November 1941, and by age 7 he had delighted in major-league baseball in St. Louis and top-tier intercollegiate football in sparkling new War Memorial Stadium. His early-age attendance at the two quality events foreshadowed more than seven decades of sports immersion, satisfaction and success, most with Rasco residing and working in the Capital City.
Spending countless hours attending and watching games, he has simultaneously served and aided sports groups, national as well as state, with sports history. Seven years ago, when inducted into the Arkansas Sports Hall of Fame (ASHOF), affixed to Rasco's name on the printed program was "Athlete/Sports Historian." His knowledge of, memorabilia from, and relationships with athletics and athletes grow by the month.
Raised and educated in DeWitt, Rasco enjoyed a childhood overflowing with books and balls, many of the former rich in stories and essays about the latter. His collections of sports cards also grew, with George Kell and Brooks Robinson, the state's best third basemen, soon emerging as his heroes. The two would later become lifelong friends who invited him to their 1983 Baseball Hall of Fame induction.
Graduating in 1959 as valedictorian, he claimed letters and stardom in four sports. He quarterbacked the football team to an 8-1-1 record and a second-place finish in the state's final poll of 1958; pitched two baseball no-hitters; set the school's single-season scoring record in basketball; and won track medals in Arkansas's first two state Meet of Champions.
At Hendrix College, nothing less than quality characterized his two-sport, two-year career, prematurely ended by a pair of injuries. In basketball, the sport providing his scholarship, Rasco starred in his first game as a collegian on his 18th birthday. He went on to letter that season, the lone freshman to do so. As a sophomore, he played far more and again lettered before a severed Achilles tendon ended his intercollegiate play.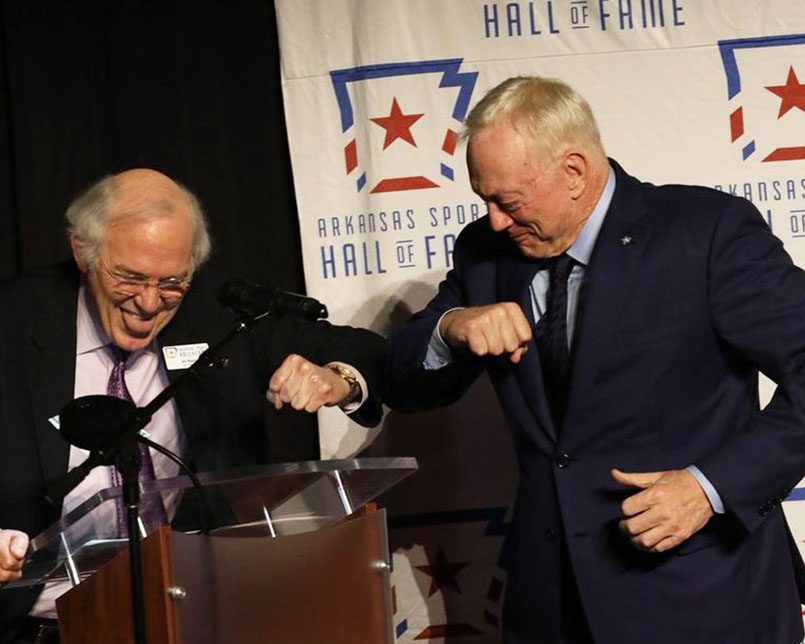 He had performed, however, even more remarkably in track. In his first college meet, he grabbed the lone first place the Warriors claimed, and in the Harding College Invitational Meet featuring runners from four states, he garnered the gold medal while setting the meet record for the 880-yard race. In the early summer of 1960, he added five medals in a series of Amateur Athletic Union Olympic Development meets before narrowly missing qualification for the final U.S. Olympic trials.
He earned his baccalaureate in 1963 and his desire for competitive sports still flared. Rasco, therefore, honed his tennis skills and embarked upon multi-decade success in his fifth sport. Before playing his last match 40 years later, he had triumphed in more than 50 tournaments.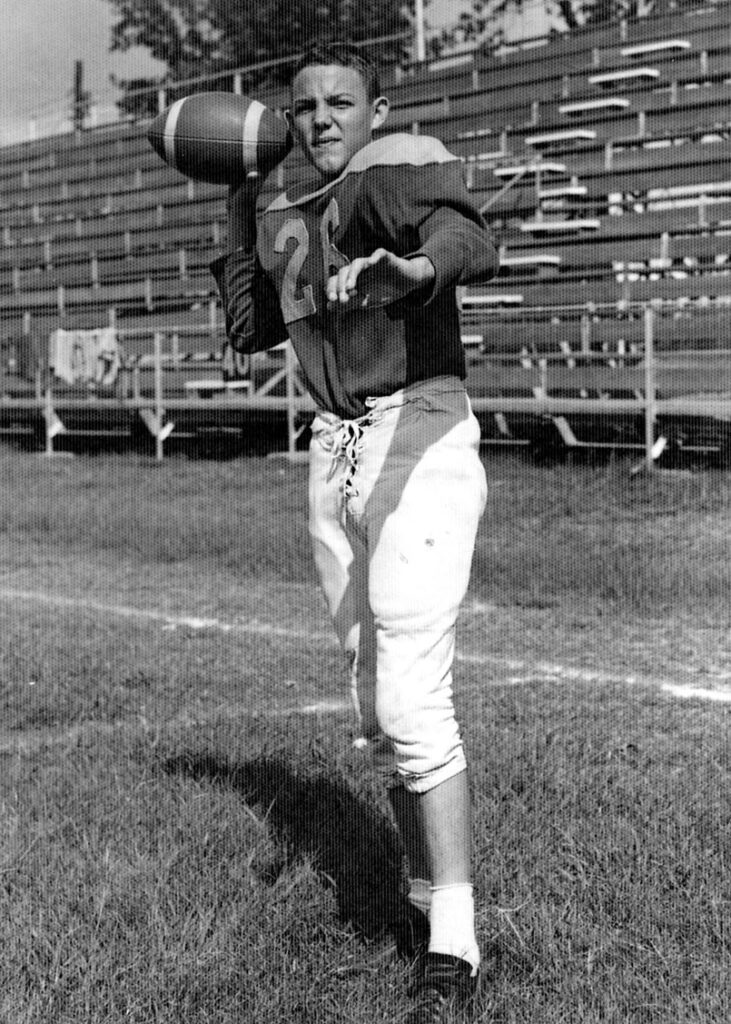 One of his early victories came in 1967. While on active duty at Fort Jackson, South Carolina, he was a member of the four-man team winning the Fourth Army Championship. In 1974, he welcomed Tennis Hall of Fame's Ken Rosewall as a dinner guest at his Little Rock home. In 1986, he played doubles with another tennis great: Bobby Riggs, who was internationally publicized for his match with Billie Jean King.
Yet relatively little of his time during his post-baccalaureate years was to be spent on the avocational. His work life was too full. After Hendrix, Rasco became a CPA and worked for seven years at a firm in Little Rock before launching Rasco, Burris & Winter in 1972. Retired in 2021, he nonetheless continues to spend a day a week at the firm.
In the 1990s, the man lauded for his uncanny memory added genealogical research to his repertoire and has served on the Board of the Arkansas Genealogical Society. Currently, he retains membership in a number of sports research organizations in whose journals he has often published. In 2005, A.H. "Bud "Selig, the commissioner of baseball, honored him with an award for "extraordinary work" in sports research.
For over 30 consecutive years at annual banquets, he has introduced past ASHOF honorees. Inducted a half-dozen years ago, he has been a long-time board member and has served as president and its original and permanent historian. Beginning in 2009, he spent 10 years introducing — after researching — guest speakers at the weekly meetings during the football seasons of the Little Rock Touchdown Club. He relinquished that distinguished duty only because of the pandemic.
In 2006, he was inducted into the Hendrix College Sports Hall of Honor, which he had helped to form. A year later, his alma mater followed with a second honor, naming the lobby of its new Health and Wellness Center the Bates/Rasco Lobby, a tribute to two multi-sport, award-winning Warrior roommates of decades past.
Like Hendrix, Pulaski County and the 501 have numerous reasons to respect Jim Rasco, a sports enthusiast whose talents — athletic and otherwise — have enriched lives near and far for more than 60 years.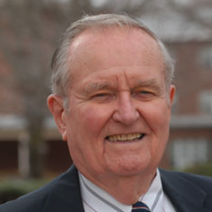 Latest posts by Bob Reising
(see all)