01 Jan 2023

Celebrating Athletic Excellence: Perry County's Lori Myers Hines

By Dr. Robert Reising

She wants her painful story told. It cannot be found in any biographical sketch, sports magazine or set of basketball statistics. Undeniably, it is a story with a happy ending — an inspiring tale of the triumph of perseverance over a formidable foe — and today she remains passionate about sharing it with others who faced similar challenges.

Born In Perryville in July of 1974, Lori Myers Hines revealed no learning disadvantages until the third grade, when she was diagnosed with attention-deficit disorder (ADD). Later labeled attention-deficit/hyperactivity disorder (ADHD), the chronic condition imposes attention difficulty, hyperactivity and impulsiveness. Her learning had become so halting and slow that repeating the third grade was necessary, yet neither specially trained ADD teachers nor special teaching strategies or learning materials awaited her in subsequent school years. In the 1980s, more than a generation ago, Arkansas K-12 education was ill-prepared financially and pedagogically to educate ADD students. Lori was left largely to her own ingenuity and that of her family in her struggle for academic progress.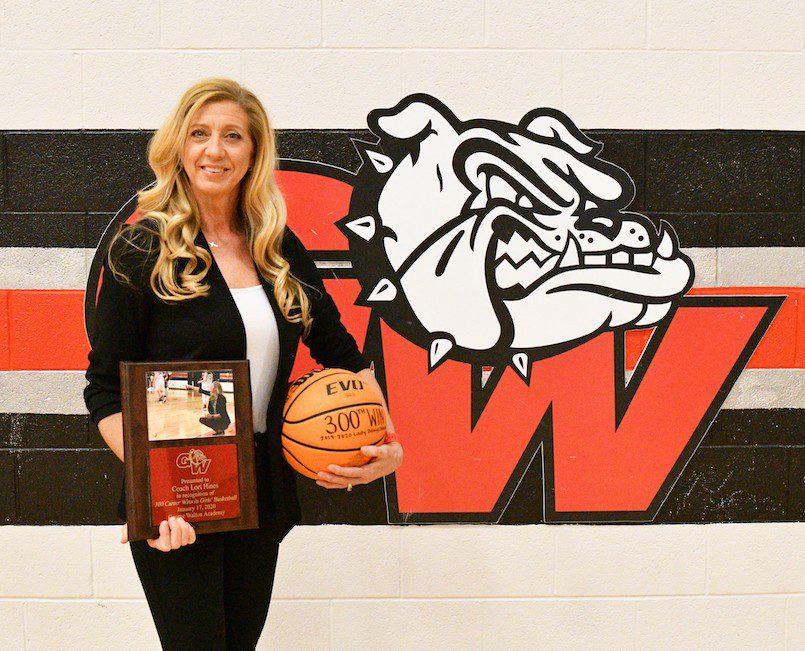 Sports were central to that struggle. She hungered to play college basketball, and she vowed that nothing would keep her from graduating from high school and moving into college competition. She worked slavishly to understand and complete her assignments, to pass exams and meet every demand that schooling imposed.
Her family unselfishly and enthusiastically aided. Although busy with day jobs, her blue-collar parents, particularly her mother, devoted countless hours to working with her and her grandparents hardly did less. Her only and younger sibling, Leslie, did what she could. Month after month and year after year, there was unshirking family commitment, none trying harder than Lori herself. Slowly the need diminished. By age 14 and grade nine, she had improved appreciably and could continue her education with minimal assistance.
Her unflagging efforts had succeeded. Simultaneously, her basketball skills had flourished. She was nearing her adult height of 6 feet 2 inches, possessed quick feet and, around the basket, shot with uncanny accuracy. Advancing to high school, while struggling during class hours, Lori found practices and games a delight, easing her way to three varsity letters and stardom. Her scoring average accelerated with the years, from 15 points per game as a sophomore, to 18 as a junior and to a spectacular 27.1 as a senior. An All-Conference selection in each of those seasons, she garnered All-State honors as a senior, together with a place on the West Team in the Coaches' 1993 All-Star Game.
Recruiters were impressed. But Lori quickly narrowed the list of schools she would consider. She saw herself as "a small-town girl" who enjoyed her tiny native city and concluded that her chances for earning an undergraduate degree while playing a sport were best at a small institution away from sizable municipalities. With Jack Jones heading the girls' basketball program, the University of the Ozarks in Clarksville was her choice, and indeed, it proved to be a wise one. The fit was perfect for the young lady whom her high-school coach Larry Wilson had affectionately dubbed "a gym rat."
Her good fortune continued in the form of an affable, helpful roommate, Lora Bickers, from Mount Ida. One of her closest friends, Lora assisted Lori academically during her years in Clarksville, from the fall of 1993 until graduation in December of 1997. That she aided her immensely is undeniable: Lori earned a higher grade-point average in college than in high school.
Ozarks also thrived. Between 1993 and 1997, the Lady Eagles won more than twice as many games as they lost, recording a 72 and 35 mark. Lori collected four varsity letters for basketball (plus one for women's cross country), and her final three seasons were spectacular. As a sophomore, she was an All-American Southwest Conference (ASC) selection and in the following season added NAIA Midwest All-Conference honors and an NAIA All-American honorable mention distinction.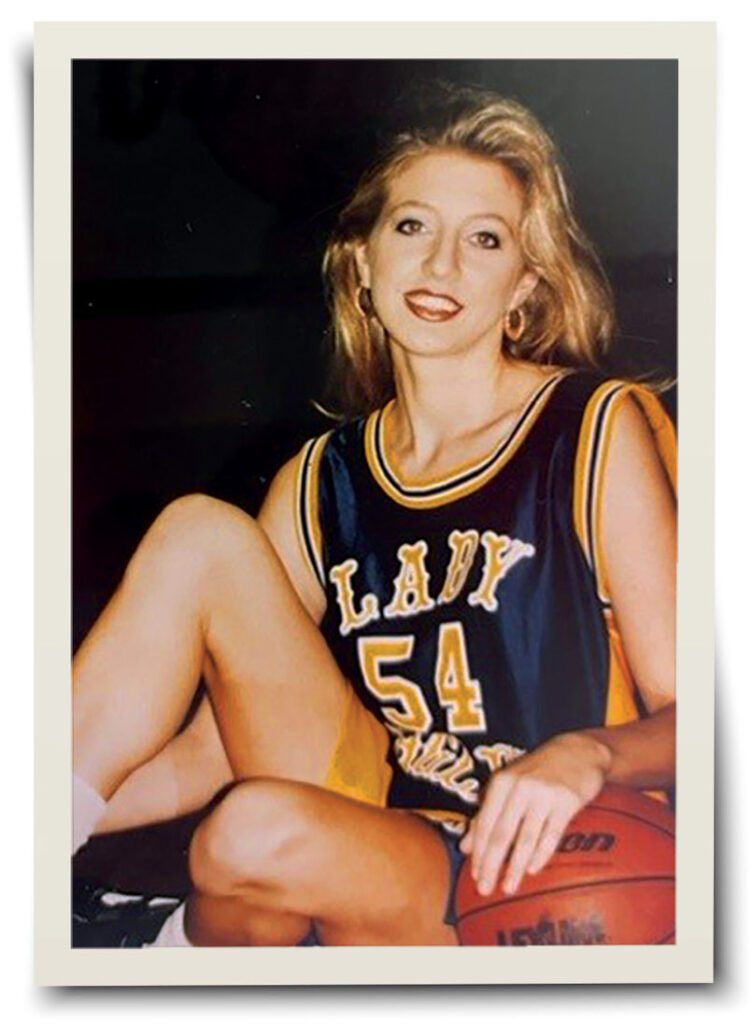 In her final year, she was at her best. She led the Ozarks to an AIC co-title after averaging a double-double — 20.8 points and 11.1 rebounds – that season, which concluded with post-season play in the NCAA tournament. Her honors included selection as the ASC Player of the Year, the ASC Defensive Player of the Year and a second-team All-American. Her college statistics identified her as the school's all-time leader in Career Field Goal Percentage at 61% and in Season Field Goal Percentage at 62%.
Her sparkling career as a Lady Eagle won her a plaque in the school's Sports Hall of Fame, as well as a place in professional basketball in Australia. There, in parts of two seasons, she again posted impressive statistics, 12 points and five rebounds per game. Subsequently, her degree in physical education took her to a successful teaching and girls basketball coaching career in the American South. Presently claiming more than 300 court victories, the happily married mother of an 11-year-old son cherishes opportunities to tell her story because, in her words "it may help someone who is struggling" as she once was, and to urge him or her to keep pushing.
Perry County, Perryville and the 501 can all be proud of the only female athlete whose jersey — No. 54 — has been retired at Perryville High School.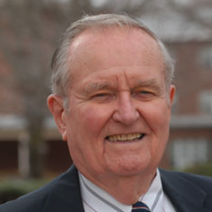 Latest posts by Bob Reising
(see all)