29 Nov 2022

Celebrating Athletic Excellence: Lonoke County's Will Walls

By Dr. Robert Reising

His parents were deaf and unable to speak, yet his learning was normal, his growth likewise, peaking at a handsome 6-foot 4-inches and a solid 225 pounds. His mind creative and his spirit adventurous, his 80 years were filled with confidence, popularity and success. Whether in New York City, "the Big Apple," or in Hollywood, "the Dream Factory," Will Walls enjoyed life — and life enjoyed him.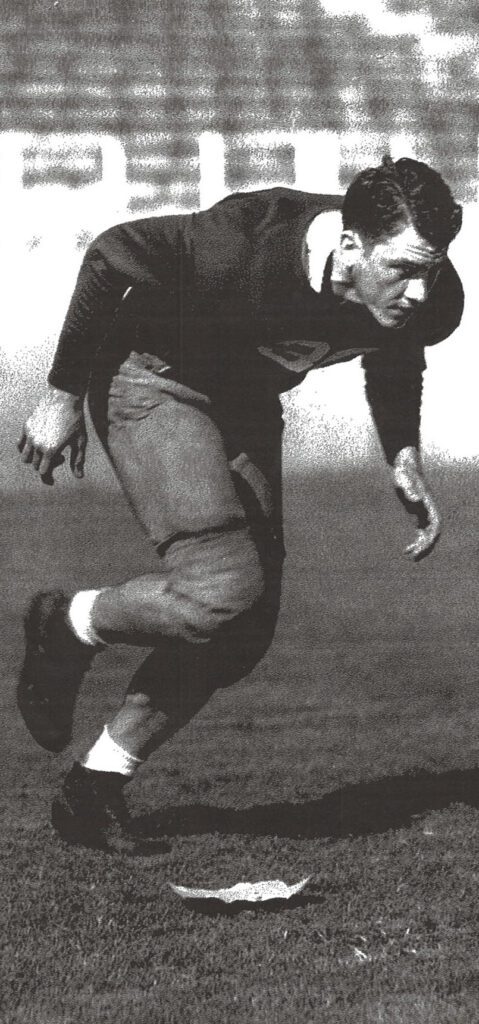 Born in Lonoke County in December of 1912, William Thomas Walls, Jr., was two years older than Jim Lee Howell, another Lonoke product who was to enjoy glory with the New York Football Giants. The son of Nonie Edna Hicks and William Thomas, Sr., Will completed his early years of formal education in his native county, but by high school was living in Little Rock, his father a printer at the Arkansas Democrat.
For three years he was a much-celebrated multisport athlete at North Little Rock High School. Confining his considerable baseball talents to summers, he was a star performer in track, in which he set a shot-put record; basketball, which he captained; and football, which he led as Line Captain and in which he twice earned Second Team All-State honors. He won nine Varsity letters.
Awaiting him at graduation were about forty athletic scholarship offers. He chose Texas Christian University (TCU) in Fort Worth, Texas. There he found success, and another nine Varsity letters followed. Entering TCU in 1933, he spent a year on freshman teams in football, basketball and baseball before moving to stellar Varsity performances in all three. He captained the 1935 and 1936 basketball teams and was a unanimous all-conference outfielder as a sophomore in baseball.
His greatest achievements were reserved for the gridiron. In 1934, against Arkansas, he was on the receiving end of the first collegiate pass thrown by iconic "Slingin" Sammy Baugh, thought by many pundits to be not only the finest quarterback the game has ever seen but also the greatest athlete ever. In TCU's first bowl appearance, the 1935 Sugar Bowl, Will played 55 minutes in the Horned Frogs' 3 to 2 triumph over LSU and caught a Baugh pass that set up the winning field goal. In the 1936 Cotton Bowl, the pair were members of another TCU post-season winner. Celebrated as one of one of Baugh's favorite pass-catchers for three seasons, Will Walls also earned honorable mention All-America honors en route to a 1937 contract with the New York Giants of the National Football League (NFL).
In the following fall, he launched the first half of his successful six-year career with the Giants and, despite injuries, appeared in 25 games as the team won, first the 1938 NFL Championship and, in 1939, the Eastern Division title. When idle, Will dabbled in ways that the tape recorder and the 35 mm camera might prove useful in coaching and scouting.
While the gridiron continued to dominate Will's thinking, his affection for baseball lingered, and thus he spent three summers as an outfielder in professional leagues: 1938, 1939 and 1941. Despite bashing a dozen home runs in his first season, his performance in the low minors was hardly noteworthy.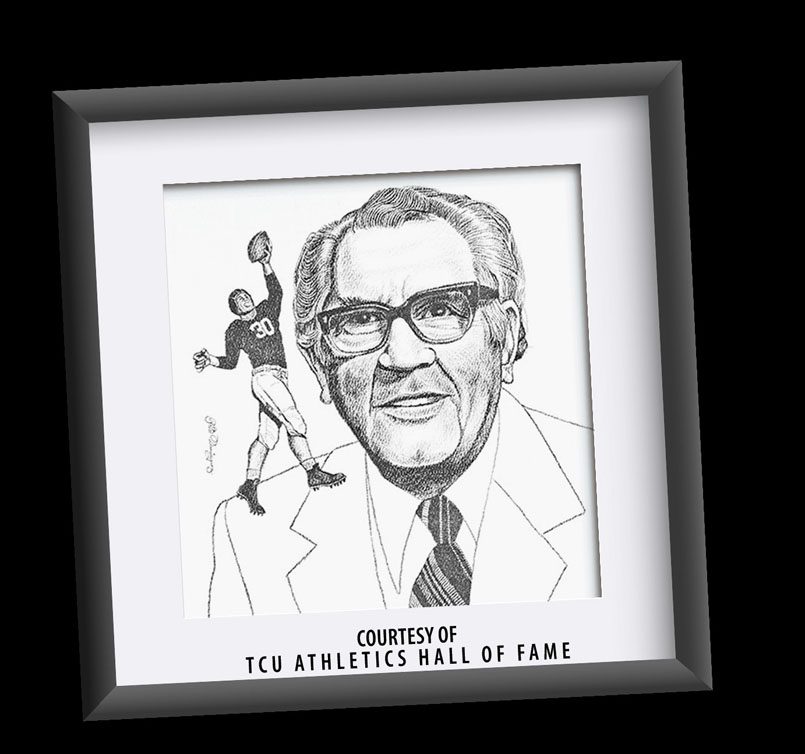 But his final trio of NFL seasons were pure joy for him. In 1941, the Giants claimed another Division title, and in 1943 yet another. Will appeared in 30 games and scored four touchdowns. He became so innovative with the tape recorder and the 55mm camera that coaching and scouting beckoned.
In 1938 he married his college sweetheart, Francys Ballenger, who was described as a beautiful and gracious Southern lady with award-winning high school English-teaching skills. Will again looked westward. A few years into their marriage, the pair returned to TCU for Will to complete his bachelor's degree, to add a master's degree, and to assist in coaching.
Hollywood intrigued him and he appeared in four major films in 1944 and 1945, developing his talents in the midst of the industry's most idolized stars. Van Johnson, Robert Mitchum, Spencer Tracy, Donna Reed and Kathryn Hepburn headed the group of Hollywood's finest, and he acquitted himself handsomely with them before leaving for duty with the U. S. Navy.
Upon completing his military service, Will learned from his agent that major and lucrative contracts awaited him both in movies and television. He needed, however, to be prepared to ride horses and sing. Since he had never been on a horse and couldn't carry a tune in a washtub, enthusiasm failed to dominate his response, and his disenchanted agent never reappeared. Will later wondered about his hasty decision: one of the roles discussed had him playing Matt Dillon in TV's classic Western series "Gunsmoke."
Kilgore College subsequently benefited from his multiple talents: he won as Head Coach of basketball and football. In 1948 in Pasadena, Calif., his gridiron squad topped the team from Hutchinson, Kansas, a triumph moving Will into the elite group of "men to have either played or coached in every (pre-Super) bowl classic." His penchant for winning, and especially his uncanny eye for talent, soon propelled him into scouting and administrative duties alone. Thus the 1970s found him responsible for combining Pittsburgh's now-famous "Steel Curtain," led by "Mean" Joe Greene, with the powerful offense quarterbacked by Terry Bradshaw, to earn the Steelers a record-breaking four Super Bowl Championships in six seasons.
Clearly, by 1980, when inducted into the TCU Lettermen's Association Hall of Fame, Will had proven to be not merely one of the most versatile athletes in the history of TCU athletics, but also one of the school's all-time athletic greats. Dying 13 years later, he had simultaneously proven to be an accomplished and admired native in whom Lonoke County and the 501 can forever take pride.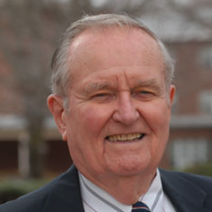 Latest posts by Bob Reising
(see all)